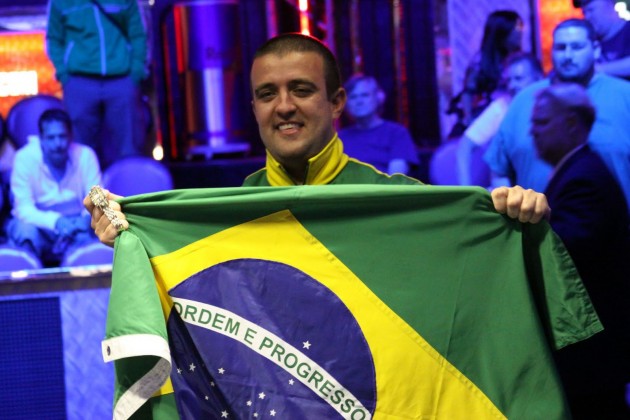 Brazilian Passion And Wit Hits The Felt
- 22 April, 2016
An explosion of colours, sounds and art. In the big puzzle of Latin America, Rio de Janeiro is one of the most bustling hubs. Named a Cultural Landscape World Heritage Site by UNESCO, Rio is the 6th most populous city in the Americas. With over 6 million people living in the Rio area and a number of financial and social challenges facing them, many Brazilians are actively seeking new outlets for their legendary passion, both in their private and professional lives. One of the rising gaming trends in Rio and beyond is poker.
Poker is certainly a popular game, with Pokerplayers Research reporting 40 million poker players worldwide playing on a regular basis. But what does poker mean to Brazil? With the global spread in popularity of the game of poker come new players that are clamouring for any kind of competitive advantage they can gain. Entire new territories are opening up to the card game now turned globally televised sport thanks to media exposure from events like the World Series of Poker, to the game's depiction in popular culture, to the proliferation of apps that let everyday Joe play on his commute to work, or even while taking a spare five minutes.
With this increased exposure come greater opportunities, and not only for players themselves. Relatively new digital platforms open up a market of users, while this kind of technology and market penetration was just not available before. Improvement in encryption has made e-transfer of real-world currency an ubiquitous, quotidian affair. Increased access to the developing world has made it so that movies and television shows produced in the West have greater reach to more people than ever before. And finally, people like Hugo Marcelo of Rio de Janeiro, who might otherwise have worked bland jobs at their parent's businesses, find the seed of a dream to pursue for a better life.
Making Ends Meet
At the time, Marcelo was struggling to make it in a poor and often troubled community, trudging each day to go to work for his dad. He was surrounded by both a wealth of opportunity and the ugly realities of an urban landscape that did not afford him many of the options for social mobility he saw were available to others. The quintessential gap between the haves and the have-nots was gnawing at him, since he was on the wrong side of the equation.
Hugo Marcelo describes Rio de Janeiro as "the most fantastic place in the country" where there are "many great beaches, a lot of options to go out and have fun," and where "the nature is just beautiful." At the same time, he demurs about his current situation: "Unfortunately, violence and high inflation are the main negative aspects here. I've lived with my family since I was born."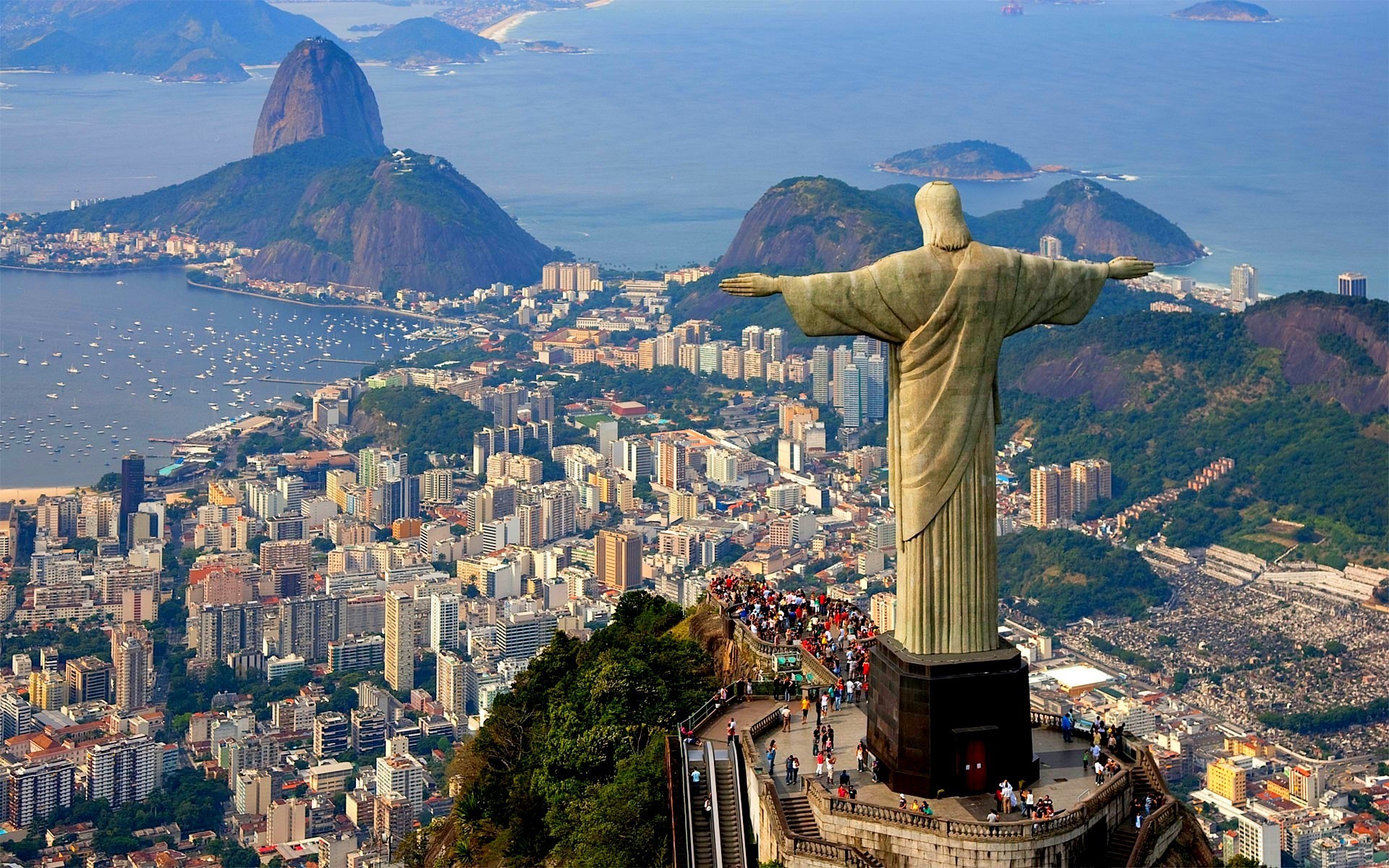 At his father's recycling business, he would see the most marginalized, devastated of people clamouring just to make ends meet, day after day after day. The unemployment rate is rising in Brazil, having reached a non-seasonally adjusted rate of 8.2% in February 2016. This experience imparted on young Marcelo something of utmost value: "It taught me how to appreciate every and each quality that people have, regardless of social class or possessions."
Another critical life lesson for the youngster was how essential it is to have steady income, something that could sustain his livelihood for long-term stability. He was motivated to do well in school – well enough to study at Brazil's federal college and get a job from the federal government out of it. This was going to be his ticket out of poverty.
Enter Team Akkari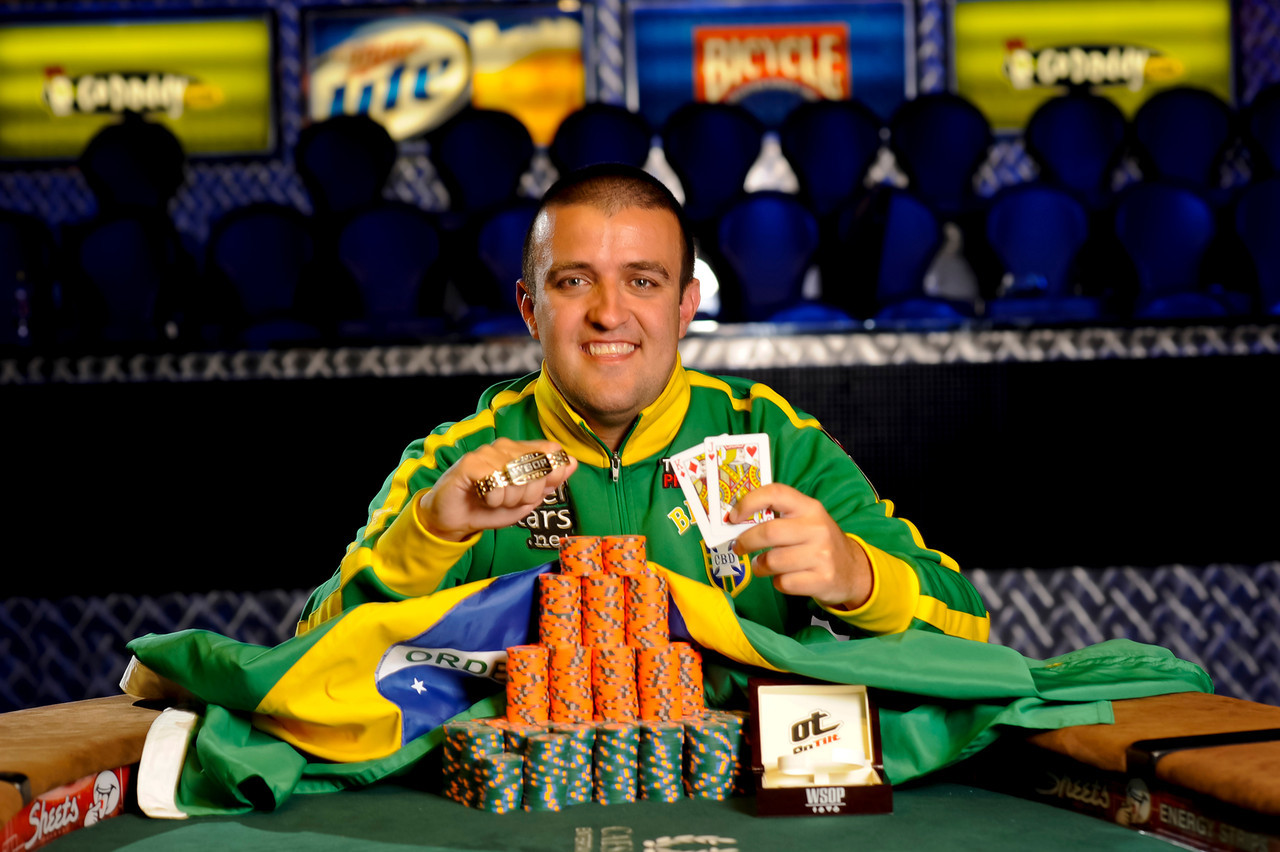 Still, a side-hobby in the form of poker had fully taken his attention. Eventually, the pull of his dream to one day become a professional poker player tugged on his heart strings hard enough that he applied for a once in a lifetime shot at becoming a part of an elite poker team led by Andre Akkari. With a total of $1,476,285 in live earnings, impressive finishes in prestigious tournaments like the World Series of Poker and PokerStars Caribbean Adventure, Akkari is a poker force to be reckoned with, currently ranked 3rd on the all-time money list for Brazil. Out of 4,000 possible contenders, Akkari chose to invest in Hugo Marcelo, the kid who was not long ago working for his dad at a recycling plant.
This was all made possible thanks to Brazil's "secret training facility," a learning and practicing space for those Brazilians who possess that rare blend of psychological cool and statistical savvy to excel at the table. Of course, there are those professionals who are adept and driven enough to be self-taught and succeed at the highest levels, but what São Paolo-based Akkari realized is that he could empower a new generation of poker players to excel at his greatest passion in life. Already having claimed top prizes such as a bracelet at the 2011 World Series of Poker in a No-Limit Hold'em event, he wanted to pass on his knowledge to the minds of aspiring young talents in his country.
When he found out he was admitted, Marcelo recalls, "That's when it all began."
Famous Last Words
The rest, as they say, is history. This is the moment in the as-of-yet-unmade biopic of this young man's life where the pump-up music plays, followed by a cinematic montage of the poker training sessions – in this case, instead of the iconic scene of a pugilist climbing the steps to the Philadelphia Museum of Art, we see a group of scrawny young apprentices, mostly male, intently listening to a lecture on the fine art of bluffing. These individuals live, eat, sleep, and train together as a cadre might during boot camp, only these trainees do not graduate mere grunts but as part of the elite SEAL squad. Just like boot camp, these men will question why they are putting themselves through such an arduous process where the odds are stacked against them even when they graduate. They will question their raison d'être, how much they are truly passionate about what amounts to a deck of 52 cards and a mere set of rules.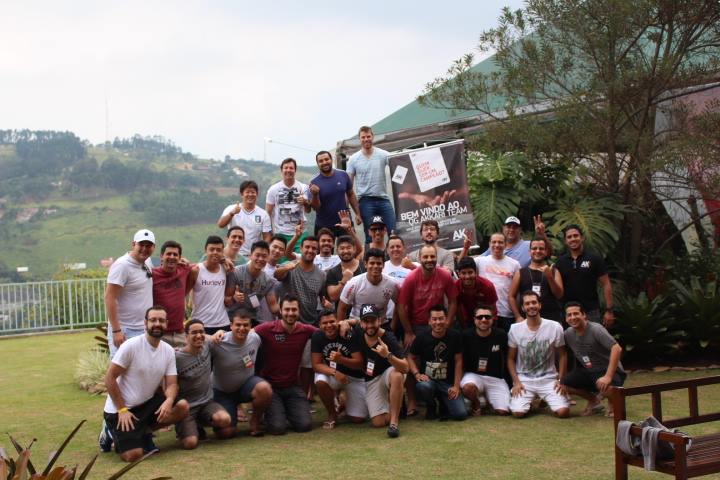 Life's Inevitable Hurdles
Marcelo fell victim to many of these questions, feeling homesickness for the first time and missing those he loves. "The distance and the longing for my family began to affect me too much at the end of the year, resulting in a loss of focus and quality in my game." He continues, "I took a vacation and started this year with much better planning and now I spend more time at home than in the team's training center."
Yet, at the end of the day, if they make it through this soul-wrenching course like young Hugo eventually did, they will not have just learned how to play poker really well, they will have also developed life skills in all areas. By perfecting his game of poker, Hugo has become more sensitive to picking up on many social cues, spoken and unspoken. He has further seen the value of hard work and tenacity. He has discovered for the first time in his life just how much he appreciates his family and loved ones since he has seen their absence for the first time.
And he has learned the importance of taking calculated risks. "It was the hardest decision I ever had to make." As they say, shoot for the moon and if you do not make it, you will at least land among the stars; he pursued his dream and it has paid off. "Today I am being rewarded for making that decision."
Rewarded indeed, to the tune of a $20,000 first prize in a Spring Championship of Online Poker event which saw over 20,000 entrants competing for the SCOOP title. To enter the tournament, he spent a grand total of $11.
The work that Team Akkari has done for these young men that trained with him, and specifically for Hugo Marcelo, has undoubtedly been effective to the point of changing their lives. But if it were not for the sacrifices Hugo was willing to make, he would never have seen the payoff and learned such crucial life lessons. Brazilian wit and passion has found its way to the felt. The poker trend in the Latin American country is on the rise, and many young and older men and women are honing their skills hoping to one day be able to compete on an international level.

Follow Sounds and Colours: Twitter / Facebook / Google Plus / Mixcloud / Soundcloud / Bandcamp

Subscribe to the Sounds and Colours Newsletter for regular updates, news and competitions bringing the best of Latin American culture direct to your Inbox.
Share: