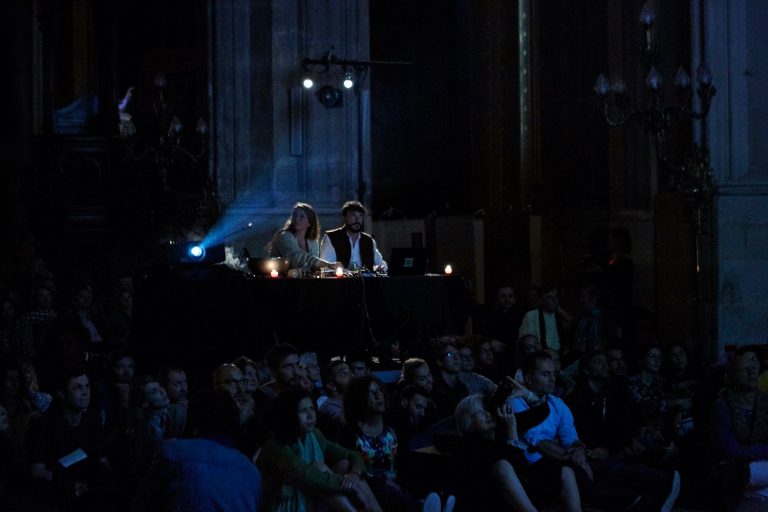 Vincent Moon & Priscilla Telmon: Híbridos Live Cinema
To celebrate the opening of their new installation, HÍBRIDOS: The Spirits of Brazil, which opens on Saturday 30 September and will run until December at the Barbian, Vincent Moon and Priscilla Telmon will perform an improvised cinema ritual, live mixing their own films through electronics and instrumentation.
HÍBRIDOS is an immersive, twenty-four hour long audio-visual work that gives a rare glimpse into Brazilian religious observances, both ancient and modern, from all across the vast South American country. The French film-making duo spent three years travelling and captured over sixty different spiritual ceremonies from the Afro-Brazilian cults of Candomblé in Bahia to indigenous ancestral rituals in Acre – revealing the deepest expression of the Brazilian Soul.
MORE INFO: facebook.com/events/122761611779217
---