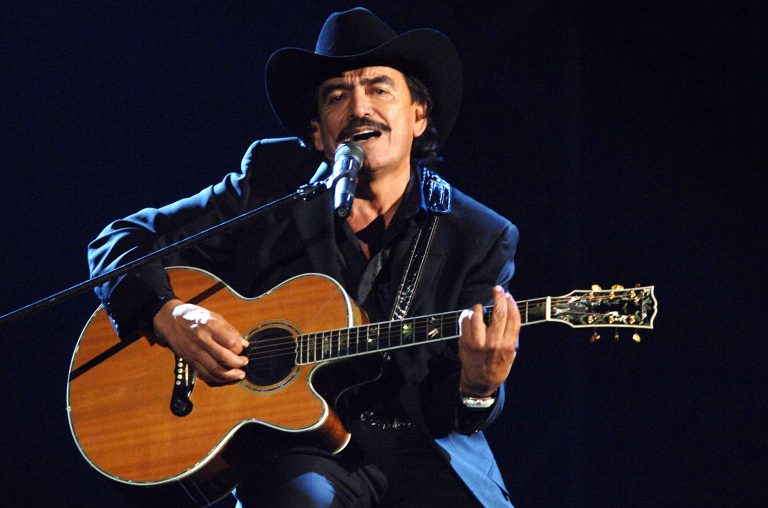 Famous Latin Love Songs of the 20th Century
|

28 January, 2022

When it comes to Latin music, the first thing that comes to mind are love ballads and songs. Even though Latin music impresses us by its magnificent diversity, we can safely say love songs are the most popular ones within the country and internationally. So, why is this happening? What's the secret of their great popularity? It's probably because love is the best and deepest feeling that people can experience in life. Love inspires us and makes us better. Moreover, such a magic feeling like love can make people create their best music and, with it, the most powerful love song quotes. That's why so many Latin love songs are known as timeless masterpieces that will never go out of style. There's a timelessness, that's far away from a modern world where a love song may ask what does it mean to get doxxed. Here is a collection of the most famous Latin love songs of the last century that can touch you deep inside and create a romantic mood in your soul.
Classic and Traditional Songs
Music is an essential part of Latin culture. So, classic Latin love songs have a long history and that makes them more valuable and important to the nation. Check out the most touching classic songs of love and choose the best one to confess to your someone special.
Consuelo Velasquez – "Besame Mucho"
There are over a thousand versions of the heartwarming "Besame Mucho", this romantic song has been translated into about 20 languages. "Besame Mucho" that is also known as "Kiss Me a Lot", "Kiss Me Much", "Embrasse-Moi" and "Kiss Me Again and Again" was recognized as the most perfect and adaptable bolero of the 21st century. That's the main reason why this amazing track is so widespread and successful!
Carlos Eleta Almaran – "Historia de un Amor"
"Historia de un Amor" is one of the most romantic boleros that any Latin artist has probably every sung at least once in their life. The bolero is a classic genre of slow-tempo Latin music which must be accompanied by a passionate dance of love… in the case with this song, by a passionate dance of a great love with a sad ending. Its creator, Carlos Eleta Almaran, wrote this masterpiece in order to support his brother after his wife's death. And since then this track has been an anthem of undying love.
Tom Jobim and Vinicius de Moraes – "The Girl from Ipanema"
One of the most recorded love songs in the history of Latin music is "The Girl from Ipanema", written by Tom Jobim and Vinicius de Moraes. It's a mix of bossa nova and jazz which has been recorded by some of the music world's biggest stars, such as Frank Sinatra, Madonna and Ella Fitzgerald. This wonderful song has become a hymn to passing youth and beauty with a sensual note of nostalgia.
Folk Songs
Love is the favorite theme of many Latin folk songs. Love adds sensuality and passion to these tracks. Moreover, it makes folk motifs more rhythmic and eccentric.
Rosana – "Si Tú No Estás Aquí"
"Si Tú No Estás Aquí" is an unquestioned hit that has been in the top 20 best Latin love songs for years. Moreover, it is a real folk song because there isn't a single person in many countries who don't know the words of this masterpiece.
Tito Puente – "Oye Como Va"
An iconic track in Latin music is "Oye Como Va". This hit was made in 1963 by the legendary singer Tito Puente, known as a king of mambo and Latin Jazz. It's therefore not surprising that such a rhythmic song with a traditional folk tune has become popular very quickly and still, it's the favorite among the top Latin love songs.
Thalia – "Amor A La Mexicana"
Being a hot Latino pop song, "Amor A La Mexicana" is a hit that makes you feel desire at first note. The song was written in Mexican-style and with catchy rhythms, perhaps that's why it has topped the charts for some time.
Famous Latin Songs
Every Latin track presents the full range of emotions and feelings caused by love. That's why almost every Latin love song can help you open your heart to someone you love and express your eternal devotion.
Luis Miguel – "El Reloj"
Listening to this heartfelt song, you immediately start thinking about your loved one. It makes you think of the most important and the dearest person in your life. It makes you realize how lucky you are because of finding your true love. Besides, it makes you appreciate every minute that you can spend together.
Ricky Martin – "El Amor De Mi Vida"
If you've found the love of your life, you're a very lucky person! It's time to dedicate such a lovely song "El Amor De Mi Vida" by Ricky Martin to your loved one.
Franco de Vita – "Te Amo"
What can be more romantic and sincere than a true declaration of love? Well, the track sung by Franco de Vita is this statement of love and the affirmation that nothing is more important than to love and to be loved.

Follow Sounds and Colours: Facebook / Twitter / Instagram / Mixcloud / Soundcloud / Bandcamp

Subscribe to the Sounds and Colours Newsletter for regular updates, news and competitions bringing the best of Latin American culture direct to your Inbox.
Share: