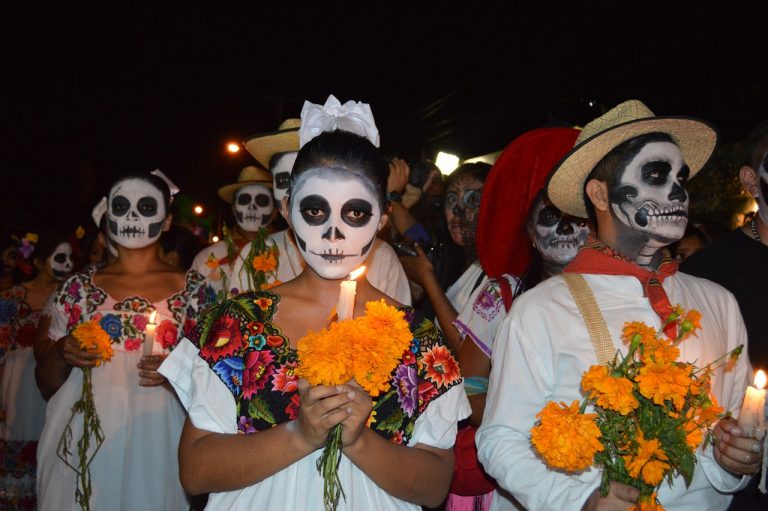 South America and the UK: Cultural Similarities and Differences
|

23 January, 2020

South American culture has been molded and formed over many years, deriving from amalgamation of different influences. From the native cultures of the indigenous people who lived there prior to European colonization, to Spanish, Portuguese and French influence, to the influence of African cultures and English culture, sadly due to the history of New World slavery. Due to globalisation and mass culture, such as television, film and social media, the United States and Britain also have an increasing modern-day influence on Latin American culture, from fashion trends to music styles, and even bingo. Whilst you might not expect something like the simple British pastime of Bingo to have reached South America, it is in fact becoming widely enjoyed, with its overseas influence largely being down to the internet and bingo sites in the UK. However, despite this, Latin America of course retains its own distinct and brilliant culture, which is equally inspiring to the United Kingdom.
Religion
In the UK, the official religion is Christianity, with 59.3% of the UK population identifying as Christian according to the 2011 census. Churches of all denominations can be easily found; Catholic, Protestant, Baptist and Methodist churches are all prominent, but other key religions in the UK include Islam, Hinduism and Buddhism.
Not wholly dissimilar to the UK, in South America Catholicism is the dominant religion overall. In Brazil, 65-70% of people identify themselves as Catholics. French Guiana also has a significant number of Protestants, and Guyana and Suriname in fact have three major religions, which are Christianity, Hinduism and Islam.
Art
After indigenous Latin American art, which stands alone as being completely mesmerising, Portuguese, Spanish and French Baroque painting had a substantial influence on South American visual art. This, in turn, was often inspired by the work of renowned Italian artists. However, in the early 20th century, as Eurocentrism gradually began to diminish, South American art began to better reflect its cultural uniqueness and individuality. Frida Kahlo, for example, was a Mexican artist and painter known especially for her many self-portraits and pieces inspired by the nature, artifacts and rich culture of Mexico. Kahlo explored her identity, gender, class, race and questions of postcolonialism in Mexico through adopting a folk-art style within her work.
British art, in the 20th century, was similarly experimentative with the rise of modernism, surrealism and cubism. Francis Bacon, for example, was a notable Irish-born British figure within these art movements. However, the topics that these British works explored of course varied from those of South American artists.
Cuisine
Traditional British food includes many hearty dishes, such as the nation's beloved fish and chips, toad-in-the-hole, steak and kidney pie and of course the full English breakfast and the Sunday roast dinner. However, the UK also loves dishes from around the world, with South American food being no exception. However, when we think of South American food, a lot of the dishes we think of, like nachos, fajitas, burritos etc, have often been Americanised and many more traditional South American dishes remain largely unheard of. Ceviche, empanadas, coxinhas, arepas and dulce de leche are all delicious foods from varying South American countries that many Brits have sadly not yet had the opportunity to try. Many South American dishes make use of lots of different spices and herbs, making them a lot more flavoursome than many traditional British dishes, which generally are only lightly seasoned.
Traditional Celebrations
Some of the most vibrant and inspiring festivals are hosted in South American countries. Traditionally, Latin American festivals are hugely colourful events, with incredible costumes, food and traditional dancing. The Rio Carnival is surely one of the most famous parties in the world, and of course hugely important to the people of Brazil.
Inti Raymi is celebrated on June 24th every year, in Cusco, Peru. It is also known as the Inca Festival of the Sun, with Inti being one of the most revered gods for the ancient Incas. The festival started in the early 1400s but was banned by the Spaniards in 1536 and not revived again until 1944. The traditional aim of the festival is to honour and appease Inti, with animal sacrifices, dances, delicious meals, rich processions and festivities across multiple days.
The Day of the Dead, Festival de la Candelaria and the Tango Festival are other hugely renowned and inspiring festivals that traditionally take place in Latin America each year.
In the UK, our festivals generally tend to be music festivals, such as Glastonbury and Reading and Leeds. Far fewer carnivals take place in the UK. However, Notting Hill Carnival is the largest street party in Europe, taking place in London every August to celebrate Caribbean culture and heritage across two days of festivities.
There are many similarities between the UK and South American, some for more positive reasons than others, but each still retains its own culture, which is in itself very special and important.

Follow Sounds and Colours: Facebook / Twitter / Instagram / Mixcloud / Soundcloud / Bandcamp

Subscribe to the Sounds and Colours Newsletter for regular updates, news and competitions bringing the best of Latin American culture direct to your Inbox.
Share: