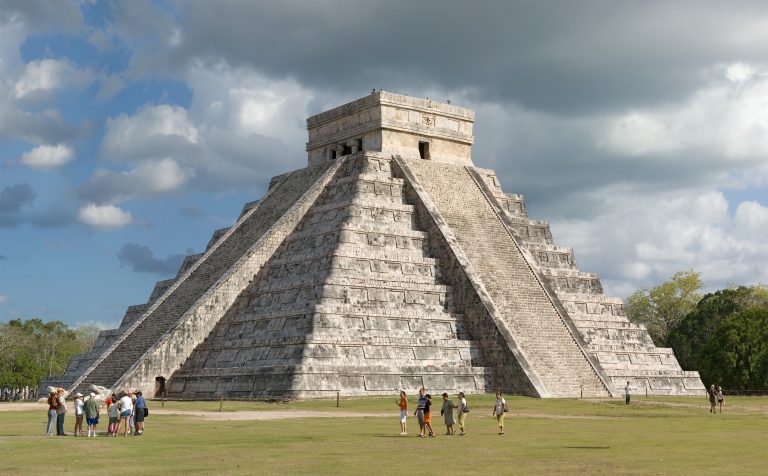 Top 5 Reasons Why You Should Visit Latin America
|

02 March, 2022

Traveling is an excellent way to learn something new about other cultures and broaden your horizons. The world is full of fantastic places to visit, from the big cities of New York and Rome to the small villages in Rwanda and Nepal.

One area that remains underappreciated as a tourist destination is Latin America. Breath-taking trekking routes, honest and passionate people, and delicious local food make it a perfect spot for an exciting journey that will remain in your memory forever. Nevertheless, before planning your trip to one of the Latin American countries, you might want to learn more about this region or check out fishing and hunting discount codes to get the best deal on high-quality hiking gear for your next outdoor adventures. Lucky for you, this is just what this article is all about!

Below, you will find some of the best reasons to visit Latin America at least once in your life, including excellent cuisine, remains of ancient cultures, diverse landscapes, and sandy beaches. Let's get started.
Latin American Cuisine Is Some of the Best in the World
If you are a foodie, then Latin America should definitely be on your list of destinations to visit. This region is home to an incredible variety of dishes that are both delicious and healthy. From the seafood dishes of Peru and Chile to the spicy flavors of Mexico and Colombia, you will be able to experience all sorts of new flavors and spices.
Did you know that many people consider Mexican food one of the world's tastiest? Many restaurants have gained popularity around the globe because of their delicious tacos and fajitas. This is why cities like Mexico City and San Miguel de Allende are so popular among tourists.
Furthermore, who could ever forget the rich flavors of Brazilian cuisine? A churrascaria, or a traditional Brazilian barbecue house, is a must-see for any meat lover. You can also try fantastic seafood dishes and a wide variety of vegetarian options, including incredible fresh fruit juices.
You Can Explore Ancient Cultures and Ruins
Latin America is home to a number of ancient cultures that have left behind fascinating ruins for tourists to explore. The most famous example is the Inca Empire, which was once one of the largest empires in the world.
Other examples include the Mayan culture in Central America and the Tiwanaku culture in Bolivia. All of these cultures have left behind unique temples, pyramids, and other structures that are well worth a visit.
If you want to explore the Mayan civilization, you can check out archeological sites such as Chichen Itza in Mexico or Tikal in Guatemala. However, this certainly doesn't mean that these are the only places worth visiting. The region has numerous Inca cities such as Machu Picchu and Cusco in Peru to explore. And if you are interested in even older civilizations, you should visit the ancient capital of Tiwanaku in Bolivia.
Landscapes Are Diverse and Beautiful
Latin America is full of wonderful landscapes characterized by breathtaking biodiversity. From the grasslands and forests of the Amazon to the mountains and deserts of the Andes, it is one of the most colorful places in the world.
This region is home to deserts, rainforests, snow-capped mountains, and sandy beaches. The mountains of the Andes, for example, are an excellent place for outdoor activities such as trekking and mountain biking.
Many Latin American countries are also covered with lush forests, which provide habitat to numerous species of birds and animals. The Amazon rainforest is one of the most famous ones, but there are also several others in the region, including the Tropical Rainforest in Mexico and Guatemala or the Chocó-Darién rainforest in Colombia.
Visiting Latin America is an excellent opportunity to discover hidden treasures of nature that will make you want to come back for more! You can go from trekking through the jungle to skiing down a mountain in just a few days. Plus, the locals are always happy to show off their homeland and its stunning beauty.
People Are Warm and Welcoming
One thing that you will definitely notice when visiting Latin America is the people's generosity and kindness. The majority of locals are friendly, open, and willing to help you out if you need anything. They are also always up for a good conversation.
This is not just a stereotype; it is a fact supported by many travelers who have visited various countries in this region. What is more, the locals will often go out of their way to show you some of the most beautiful places in their homeland, as well as share their own great life experiences with you.
Overall, the locals will be more than happy to teach you about their culture and customs, and they are sure to make your trip an enjoyable one. Be sure to bring along a good sense of humor and a willingness to try new things!
There Are Plenty of Sandy Beaches To Relax On
After a long day of exploring ancient ruins or hiking through the jungle, there is nothing better than relaxing on a beautiful sandy beach. Latin America is home to some of the best beaches in the world, with crystal-clear water and soft white sand.
You can find the best beaches in Brazil, Mexico, and the Caribbean islands. Although they are popular among vacationers from all over the world, they are not as crowded as those in Asia or Europe. You will also find that the water is cleaner and the sea is generally calmer. This makes Latin American beaches excellent places for swimming and relaxing.
In addition to that, you should also know that some of the biggest cities in Latin America are located by the sea. For example, Rio de Janeiro in Brazil is surrounded by several beautiful beaches and is one of the most popular tourist destinations in the country.
Conclusion
Latin America is an incredibly varied region that encompasses the world's largest rainforest, the highest mountain range in the Western Hemisphere, and some of the most biodiverse species on the planet. It is a gorgeous place that offers a lot of opportunities for tourists. From the deserts and beaches to the archeological sites and natural wonders, it's hard not to fall in love with this part of the world.
Therefore, if you are looking for an exciting journey, you should definitely consider visiting one of the Latin American countries. All of them offer unique experiences for everyone, from backpackers to luxury travelers. Have fun!

Follow Sounds and Colours: Facebook / Twitter / Instagram / Mixcloud / Soundcloud / Bandcamp

Subscribe to the Sounds and Colours Newsletter for regular updates, news and competitions bringing the best of Latin American culture direct to your Inbox.
Share: