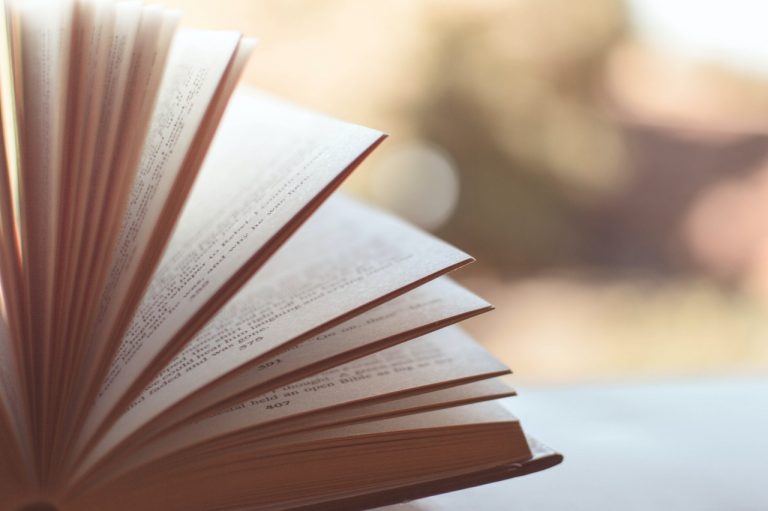 Using a Literary Agent to Publish Your Latin-themed Book
|

04 May, 2021

The importance of selecting the right literary agent cannot be overstated. It is a necessary component of launching a good writing career. Conducting preliminary research before hiring an agent is critical to finding the right person to represent you, as well as your work. Despite the numerous unscrupulous literary agents waiting around every corner, there are just as many decent and hardworking individuals who actually want to do a good job for you. It's just a case of doing your analysis and finding the right candidate to represent you.

Finding the right literary agent not only entails getting one that will work hard, but also one that has similar interests and missions, and will represent the same types of books as you. Having an agent represent you will be counterproductive if the agent doesn't deal with the types of books or written content you compose. This is a crucial aspect of your performance.

If you're in the field of publishing Latin-themed books, you'll almost certainly have to work with some well-known people, such as publishers, editors, and literary agents. However, to get your book published quickly, you must consult with the top literary agents in the industry. Without the assistance of a literary agent, publishing your Latin-themed book could become more difficult given today's intense competition in the industry. You can also start your publishing journey with self publishing companies.

So, if you're a book author trying to publish your work, keep reading to find out how a literary agent can assist you.
Who Are Literary Agents and What Do They Do?
Literary agents, also known as book agents, are individuals who serve as business managers for writers who wish to have their works published in the conventional publishing system. They play an important role in the success of writers' careers because of their powerful industry contacts. They represent writers and their works to members of the industry, including filmmakers, editors, publishers, and others.
To summarize, literary agents handle all of the details associated with publication so that writers can focus on the artistic side of their writing.
Things a Literary Agent May Do to Assist You with Publishing Your Latin-themed Book
Given the growing number of book writers in the industry, publishing a Latin-themed book in Latin America and other parts of the world can be difficult. Knowing how to find a literary agent is crucial if you want your written works to be published successfully. However, you must first understand how an accomplished literary agent will assist you in achieving your publishing goals.
The following are some of the things a literary agent can do to assist you in getting your Latin-themed book published.
Fight For the Most Beneficial Deal for You
Naturally, a literary agent would do everything possible to secure the best possible deal for your Latin-themed novel. They have a great understanding of current market patterns, which is why they can tell which masterpieces are worth publishing. As a result, they will get a better publishing deal than if you did it yourself.
Remember that getting a literary agent on your side will help you quickly land a good offer for your Latin-themed book.
Assist with Streamlining the Publication Methodology
A literary agent is an essential part of the publishing process. They're there to help you plan and streamline the layout of the publication, while also acting as a mediator in the negotiations. The literary agent, for example, will help you finish your book edits as well as revisions. Not just that, but they will also assist you with promotions during the publication process. As a whole, you can always depend on your literary agent for every aspect of the publishing process.
Assist You With Your Manuscript or Proposal
The majority of literary agents are well-versed in dealing with the best in the publishing industry. That said, you'll almost certainly need the help of an excellent literary agent to form your manuscripts and proposals. This means that the editors will notice your proposal to publish your Latin-themed novel.
If you have a literary agent, you will benefit from their advice about how to write your manuscript. They'll be there to inspire you to write perfectly and tastefully to boost your chances of selling your books, based on their experience and knowledge.
What Qualities Do You Look for in a Literary Agent?
The three categories of agents in the industry are a decent agent, an unscrupulous agent, and a poor but well-intentioned agent. A decent agent won't take your money unless they can support you, an unscrupulous agent will take your cash no matter what, and a poor but well-intentioned agent won't take your money straight away, but they'll struggle to execute on what they promised.
When you have to pay an agent upfront, you've been scammed. Unscrupulous agents may portray these costs as handling fees, reading fees, or other service charges. Good agents do not need payment upfront but are paid when the book is sold to a respectable publishing house. There are agents out there that have good intentions but are simply ineffective agents. These agents may not charge any upfront fees and might generally adhere to publishing guidelines. They genuinely want to do a good job; but, they are lousy agents who can't put a deal together — they have no industry connections.
A good agent has a lot of contacts in the publishing world and knows everybody by first name. As a result, they have a greater chance of selling your book and negotiating favorable terms on your behalf. These agents will also give you sound advice about what is actually selling and what is not. Agents who have a large number of writers submitting work for review do not need to promote since they already have a large number of writers sending work for review. A good agent would be able to provide you with details on books they have already published.
How to Get in Touch with a Literary Agent
People differ and have different preferences, just as they do in any market. Many agents only embrace e-mail correspondence, while others only accept daily mail. Both forms of communication are acceptable to certain agents. Doing some preliminary research on agents and visiting their personal websites will provide you with information on their preferred methods of contact, as well as additional information on their agent credentials. This type of information is available on a number of websites.
Final Thoughts
Finding the right literary agent can be an excellent choice if you want your book to be published in Latin America and around the world. You may rest assured that your published work is still secure in the hands of your literary representative, thanks to the critical roles listed above. You will have a happy and stable artistic career if you have them as your support system.

Follow Sounds and Colours: Facebook / Twitter / Instagram / Mixcloud / Soundcloud / Bandcamp

Subscribe to the Sounds and Colours Newsletter for regular updates, news and competitions bringing the best of Latin American culture direct to your Inbox.
Share: