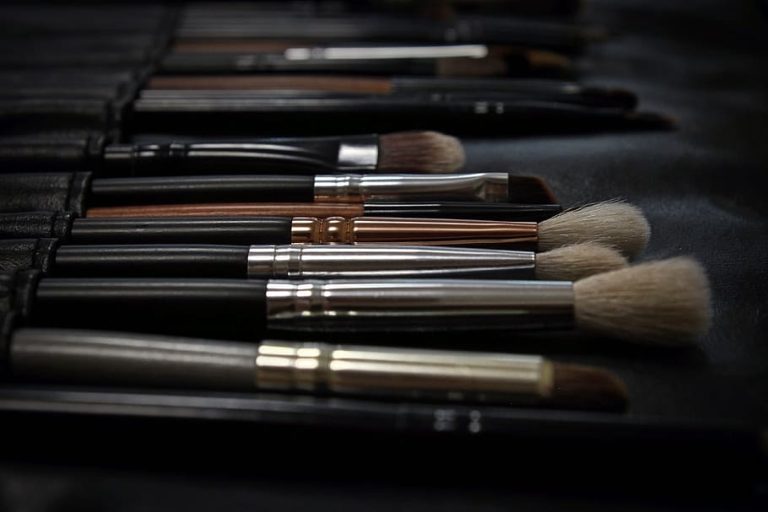 4 Unforgettable Movie Makeup Transformations
|

04 November, 2021

Most actors and actresses spend a decent amount of time with a makeup artist before hitting the set, but in some cases a much longer session is needed to bring certain characters to life. This is the case in the famous films below, as well-known performers became unrecognizable thanks to the massive talent of the creative professionals around them. Here we take a look at four productions that featured stunning and unforgettable makeup transformations.

It took all the makeup accessories in the world to make these one-of-a-kind looks come to life on the big screen
Selma Hayek – Frida
Who can forget Selma Hayek's incredibly believable performance in Frida, as she played one of the most famous Latina painters of our time: the one and only Frida Kahlo. When this biographical drama hit theatres in 2002, every viewer was awe-struck by the similarities between the Mexican-born actress and real-life Mexican artist. Unsurprisingly, the film went on to win an Academy Award in the category of Best Makeup, presented to Mexican American makeup artist, Beatrice Marie De Alba and shared with her colleague, John E. Jackson. This was a monumental moment in film, as Alba made history by becoming the first Latina makeup artist to be nominated for a Best Makeup Oscar and win. In addition to playing Frida, Hayek also co-produced the film, showcasing her natural talent both behind and in front of the camera.
Jim Carrey – How the Grinch Stole Christmas
One look at Jim Carrey's bright green face in How the Grinch Stole Christmas and it's no wonder Rich Baker and Gail Rowell Ryan were the 2001 Oscar winners in the category of Best Makeup. This motion picture adaptation of the original Dr. Seuss story featured Carrey in a role that required hours and hours of makeup application each day. The considerably lengthy process involved facial prosthetics, full body yak hair and, of course, those murky yellow contact lenses that rendered the actor completely unrecognizable. The contacts were one of the hardest aspects of production as Carrey was constantly being bothered by their thick lenses which caused them to fall out during shooting and forced the team to recreate the one-of-a-kind eye look digitally rather than physically. This just speaks to the importance of comfortable contacts. After all, anyone who relies on contacts for improved vision knows how crucial it is to have an easy-to-wear pair on hand daily. It has been nearly two decades since this film was created, but since then technology has made the buying and selling of contacts more efficient than ever before, with online platforms that feature contacts without prescription verification making sure they ship straight to customers' doorsteps. Perhaps if companies like these were around when The Grinch was being filmed, the production process would have been a bit smoother for Carrey and the rest of the staff. Regardless of the challenges, this hit film is still remembered today for showcasing elite skills in the art of movie makeup.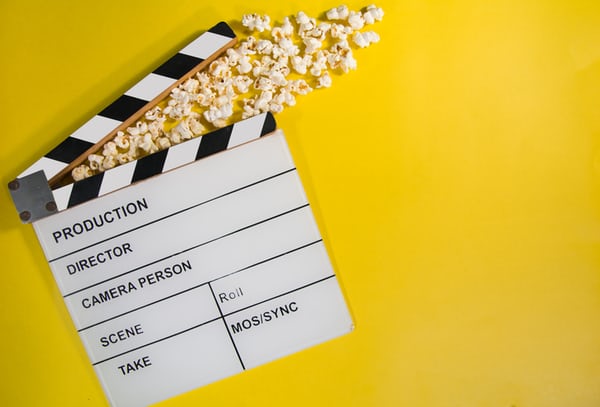 How many of these award-winning films are you yet to see?
Robin Williams – Mrs. Doubtfire
The late actor Robin Williams also went on a long makeup journey to play the Scottish housekeeper, Mrs. Doubtfire. This transformation had viewers convinced that Williams was, in fact, the quirky nanny of three children and not Daniel Hilliard, a divorced, freelance voice actor living in San Francisco. Creating this believable and authentic Mrs. Doubtfire character was only possible with multiple prosthetics, fitted wigs, carefully picked outfits and, of course, over four hours in the makeup chair. However, after much effort, the look came together perfectly and in 1993 Mrs. Doubtfire became the second-highest grossing film in the world.
Idris Elba – Star Trek Beyond
Movie star Idris Elba is another great example of a famous face who was rendered totally unrecognizable thanks to incredible film makeup artistry. In the 2016 sci-fi action movie Star Trek Beyond, Elba was turned into an otherworldly blue alien creature to play the villain, Krall. To create this full-body reptile-like look, Elba was required to report to makeup as early as 4:15 am. In the end, the makeup team was nominated for the Best Makeup and Hairstyle award, a huge accomplishment seeing as there are only three nominees in the film industry each year.
So, there you have it, just a few selections from the long list of stellar movie makeup transformations. Several of these titles are now streaming on Netflix in participating locations today, but if they are not yet available in your region, check out these new Latin-American films and TV series in the meanwhile.

Follow Sounds and Colours: Facebook / Twitter / Instagram / Mixcloud / Soundcloud / Bandcamp

Subscribe to the Sounds and Colours Newsletter for regular updates, news and competitions bringing the best of Latin American culture direct to your Inbox.
Share: