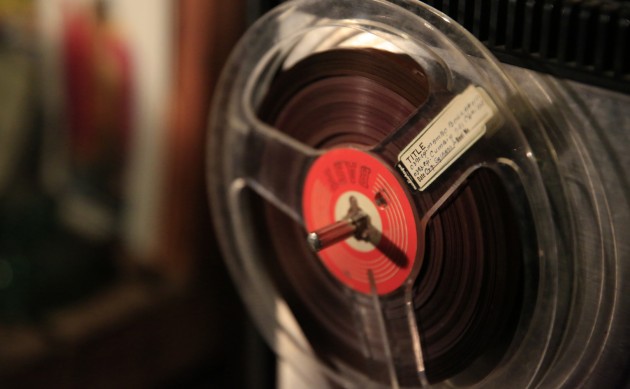 Episode 6: Disques Barclay and the International Collection
12 November, 2015
Music is as long as it is wide. from the smallest pluck of a string, to the incessant groaning of all the human beings on earth just living their lives. Linear narratives are just not enough.
CAIFE distributed records for Disques Barclay, one of France's most influential platforms. This week's sounds come from a whole series of Barclay's master tapes that were received in Ecuador for the pressing of Barclay 45s. Eduard Ruault, also known as Eddie Barclay, founded the record label in the 50s. He was known for having a good nose for music. He famously brought the incredible Dalida to fame, but is also known to have refused to sign Bob Marley.
This week's tapes are just a cross section, a core sample, a sliver of what was going on around the globe while CAIFE was pressing records. From chachacha, to French westerns. From the jungles of Paraguay to the pyramids of Giza. This is a little taster of CAIFE records' international section.
Track Listing
1. Intro (Musica Interncaional Orquestada — no alt. label)
2. Unknown
3. Lucia Mendez – Polvo
4. Unknown – La Invasion
5. Unknown
6. Salgado Jr. – Mambo Borracho
7. Francesa Epic Western
8. Jevita Mia
9. Les Stranpontins – Shame and Scandal in the Family
10. Los Guaranís – La Noche y tu
11. Unknown
12. Badabada Bing Bing
13. Jacques Brel – Bruxelles
14. Quinteto América – Mulata (Cumbia)
15. Los Trovadores del Paraguay – Cascada (Polka Paraguaya)