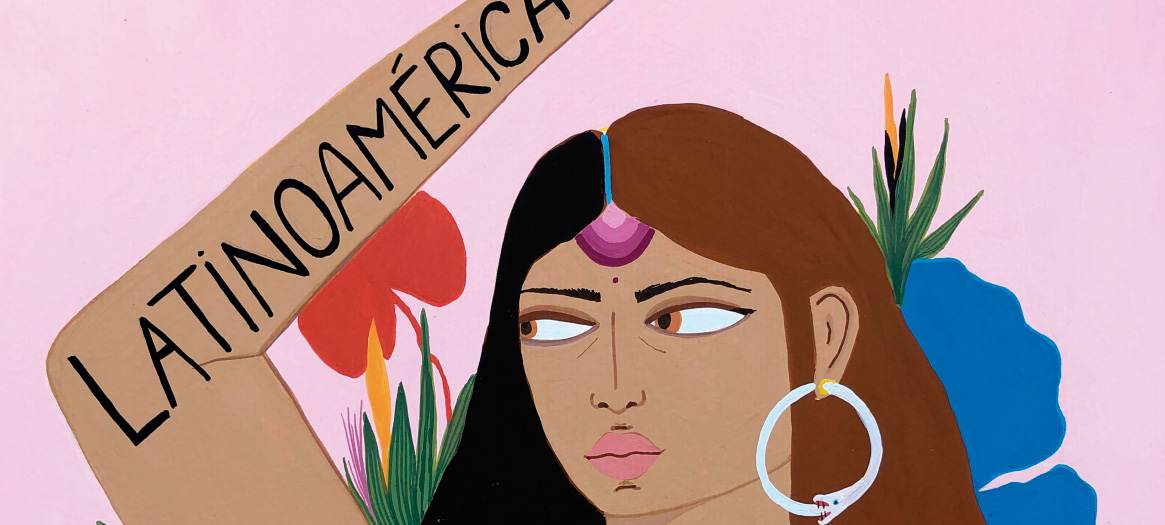 What Is Sounds and Colours?
Sounds and Colours is a website, print publication and record label dedicated to the culture and creativity of Latin American and the Caribbean. Run by a team of passionate writers and researchers our aim is to highlight artists, movements and projects whose compassionate, inventive and/or community-led approach deserves our attention.
What makes Sounds and Colours unique?
Sounds and Colours began in order to promote South American culture that was often neglected, especially by the mainstream, and has since grown to cover the entirety of Latin America, the Caribbean and its diaspora. We felt that this region's culture is often shown through a narrow lens, missing much of the diversity that makes it so rich, and so fascinating, while also looking at the region through an Hispanic and Latino American focus. We endeavour to show all sides of the region's culture, especially those that have been under-, or mis-, represented in the past, and as a result we strive to depict the region through a grassroots, marginalised and/or DIY point of view whenever possible.
In addition to covering the region's culture, whether that be music, film, art, literature or theatre, we also feature creativity in other realms, such as society, technology and the environment, and as a matter of urgency, we are increasingly devoting our time to the climate crisis, its effect on the region's land and people, and the initiatives that are taking place in the region to protect land and conserve its flora and fauna.
Who is behind Sounds and Colours?
Sounds and Colours started in May 2010 and is run by an international team devoted to Latin American and Caribbean culture. Since forming we have published five books, released fourteen albums of new music, had over three million users visit our website (we regularly receive 50,000 visitors per month) and have amassed a devoted following via our newsletter and social media channels.
Founded by Russell Slater
Editors: David Bugueño, Josef Dobraszczyk, Mark Sampson, Sofia Serbin de Skalon, Russell Slater, Gina Vergel
Sending Editorial Enquiries
Please add soundsandcolours.com to the below email addresses to send any enquiries.
Music Enquiries: music@
Film Enquiries: film@
Literature Enquiries: literature@
Art Enquiries: arts@
Advertising Enquiries: advertising@
Can I get involved?
We are always looking for people passionate about Latin America and the Caribbean to get involved, either through writing articles, columns and news, through editing or arranging content, or via other creative pursuits, such as design, SEO or marketing. If you would like to join the team please read this article for more information on what we're looking for and then send a brief email to info@ saying why you would like to get involved.
How can I send my music to Sounds and Colours?
We are always interested in hearing new music from Latin America so if you're in a band or produce music please feel free to send us some of your music. We can't guarantee that we will listen to it (because we receive so many submissions) but we will try.
Send your music to music@
Please bear in mind that we just deal with Latin American and Caribbean music so there really isn't any point in sending us gypsy jazz music or minimal techno!
Advertising
Sounds and Colours is an effective way of promoting products or events with a Latin American or 'global' culture focus. From African music festivals to South American banjos to world street food festivals to cumbia parties we've promoted many different events and products over the years.
Our average reader age is 25-34, with our audience coming primarily from the United Kingdom (29.97%), United States (22.70%), Brazil (4.2%) and Canada (3.2%). We regularly reach over 50,000 unique readers a month (100,000 Page Views/Month).
For more information please visit our Advertise on Sounds and Colours page or contact us via advertising@. You can also subscribe to our Marketing list here if would would like to receive information on how best to advertise with Sounds and Colours, as well as special offers.
Privacy Policy
You can read our Privacy Policy here.