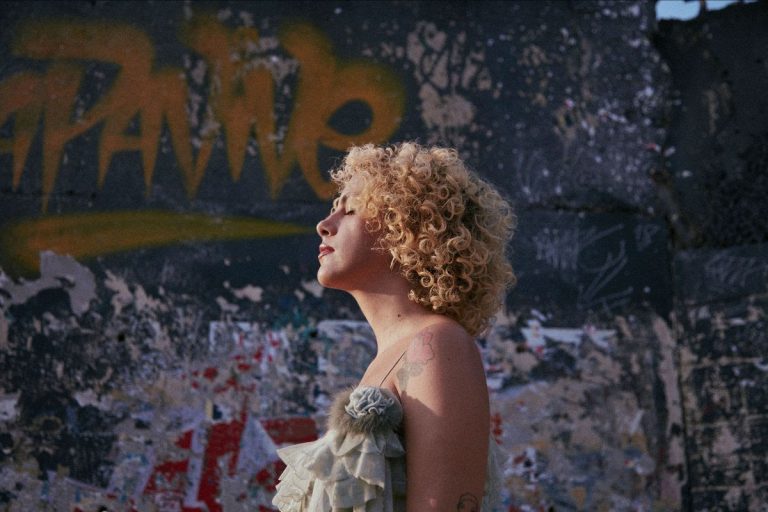 Prezident Markon's Singles Round-Up (El Dusty, Locos Por Juana, Céu, Desta French, San Cha, Black Uhuru And More)
|

17 November, 2021

While the Masters of the Universe were wheeling and dealing in Glasgow, Mother Nature was showing off her true colours here: a magnificent autumn made glorious by a steady flow of edifying new singles.
---
Black Uhuru "Jamaica to Here"
It's a long, long way from Jamaica to here; nevertheless, we'll start there because the news that Black Uhuru are to bring out a 50th anniversary album is as exciting as Glitterbeat's re-release on vinyl of Bixiga 70's triumphant first album. No singles from that one, alas, but let's enjoy this reminder of one of a golden era's most dynamic acts. The song is a righteous version of Ralph "Streets of London" McTell's folk song "From Clare to Here", penned by Duckie Simpson while holed up in northern California, a long way from his Caribbean home. It may not have quite the oomph of, say, their 1984 live in Chicago recording backed by Sly and Robbie, but it's reassuring to know that come Friday night they're still "only into smokin'…"
---
Locos Por Juana "Mundo en Llamas" ("World on Fire")
In a similar groove, here's a Spanish-language version of a striking song by the Californian reggae group, Stick Figure. Locos Por Juana are a Grammy award-winning, reggae/fusion quartet based in Miami, who have added a liberal sprinkling of cumbia and other seasoning to give the song a pronounced Latin zest. If the title suggests global oblivion, lead vocalist Itawe Correa asserts that "the message is positive and is about burning all the bad energies around us." In which case, fire burn, fire burn…
---
El Dusty & Anthony B "All the Girls"
I have to say that I would normally suggest that you take your dancehall and drop it down the nearest foetid water closet. But Keith Blair aka Anthony B is known for his conscious lyrics on stage as well as in the studio. His songs deal more with poverty, politics and Africa than with unsavoury macho subjects. So he deserves a little love and understanding for taking the Miss out of misogyny and offering up a paean to the female sex in a dancehall equivalent of Lou Bega's "Mambo No. 5". Noted producer and cohort El Dusty reckons "this song is going to be nuts!" Well, I guess we can all do with a little bit of "Sandrina, Katrina, Trina, Teena…" in our lives.
---
Luiz Morais "Scorpio"
Let's cool down the pace, as Gregory Isaacs might have suggested. I was so busy catching up with new releases this autumn that I somehow missed this UK-based Brazilian jazz guitarist, whose In The Weave came out at the end of last month. It's a delight, so here's the single – flagged up a little later than it should have been. While the renowned Charlie Hunter favours an eight-string guitar, this young guitarist opts for the seven-string model, aiming less for a funky undertone than for the kind of elegant, shimmering cadence suited to his brand of samba-jazz with a distinct choro inflection. Recorded in Rio with notable guests and produced by the celebrated trombonist, Vittor Santos, both single and album merit our undivided attention.
---
D'água Negra "Acopalices"
Elegance is a keynote of this soulful, jazz-tinged single from the vocal trio's EP Erógena, scheduled for release later this month. Confined to her apartment and surrounded only by her cats and house plants when their Amazonian city of Manaus was ravaged by COVID, Melka wrote the song, seeing "three suns" when she closed her eyes "during moments of reflection". Probably pure coincidence, but the feel and timbre of the underlying trumpet-led instrumental track recalls musician and film composer Mark Isham's classy Blue Sun. Both the single and the group's music in general seem to share that album's affecting sense of understated drama.
---
Céu "Chega Mais"
Moving south by south-east to São Paulo, Céu's new album, Um Gusto de Sol, is quite a departure for the singer-songwriter, whose eponymous debut created quite a stir in 2007. It's a collection of songs from Brazil and beyond that have inspired her during her childhood and musical career. The title track, for example, is a Milton Nascimento song and she also turns in a delightful rendition of João Gilberto's timeless "Bim Bom". But she branches out to take on Sade, Fiona Apple, Hendrix and even the Beastie Boys. Harking back to 1979, "Chega Mais" acknowledges the influence of singer Rita Lee, "the personification of the city of São Paulo" and "one of [her] idols and biggest influences."
---
Kiko Villamizar "Todo el Mundo"
The Austin-based Colombian artist, in the true sense of the word, not only came up with this stirring music, but also an award-winning "claymation" video that Nick Park and Aardman Productions would be proud of. Born in Miami to Colombian parents, Villamizar was taken to Colombia as a child, where he learnt the kind of traditional music that informs this title track from his forthcoming (third) album. While the video highlights the awful irony that many of the migrants being rounded up and detained by the American authorities are Native Americans, the song itself – built around the mesmerising sound of Colombian gaita flutes – exemplifies the artist's desire "to contribute to this tradition called cumbia within an emerging sub-genre called tropical futurism."
---
Tempura and Edgar Valente "Macelada"
While on the subject of re-imagined folk music, here's an interesting release from an album due in January by the eclectic Brazilan-Portuguese producer, Tempura, and the Portuguese singer and musician, Edgar Valente. They have a central region of Portugal in common, an area steeped in folk traditions. The album, Bandua, is "a reinterpretation of traditional Portuguese songs from the Beira Baixa region, bringing them into the modern world," explains the producer and "sound-explorer". "We wanted to create something new, while not forgetting where we came from." "Macelada" is apparently a Portuguese classic and it's re-conceived evocatively by the duo as a kind of psychedelic desert record brimming with a latent life-force.
---
San Cha "Oveja Negra"
Featuring fellow Californian-based chanteuse, La Doña, here's the first track of the first of a projected series of four EPs, Processions. Although the LA-based singer-songwriter released an album, La Luz de la Esperanza, that was described in Pitchfork magazine as "modernised Ranchera with a rock edge and goth sensibility", this song about being the black sheep of her family is traditional to its core and so filled with raw emotion that you can imagine you might have wandered onto the set of some bittersweet Sam Peckinpah western.
---
Francisca Valenzuela "Último Baile"
By way of almost total contrast, here's some frivolous Latin pop that leaves me unmoved. Nevertheless, the accompanying video is a masterpiece of garish kitsch and I think we should revel in its plasticity.
---
Desta French "Reasons"
This young Italo-Colombian singer based in North London featured in my August round-up with her single, "Señor". I liked that and I see no reasons for not offering this sultry follow-up.
---
Malamanya "La Tormenta"
Let's finish with a blast. It's not quite from the past, as it comes courtesy of a contemporary nine-piece outfit from Minneapolis of all places, but it's a chunk of retro salsa dura played and recorded in the age-old El Barrio fashion. The powerful, utterly compelling vocals of expatriate Cuban singer, Zusel Balbin, are pitched in that shady area that recalls Hector Lavoe, where you're not quite sure sometimes whether you're listening to a man or a woman. It's very good and very authentic and just goes to show that there's more to Minneapolis than purple rain.
---
Well, there we are. I think the next round-up's due right at the end of the year, which means that I can start prepping the Christmas lunch. Do have an enjoyable one.

Follow Sounds and Colours: Facebook / Twitter / Instagram / Mixcloud / Soundcloud / Bandcamp

Subscribe to the Sounds and Colours Newsletter for regular updates, news and competitions bringing the best of Latin American culture direct to your Inbox.
Share: