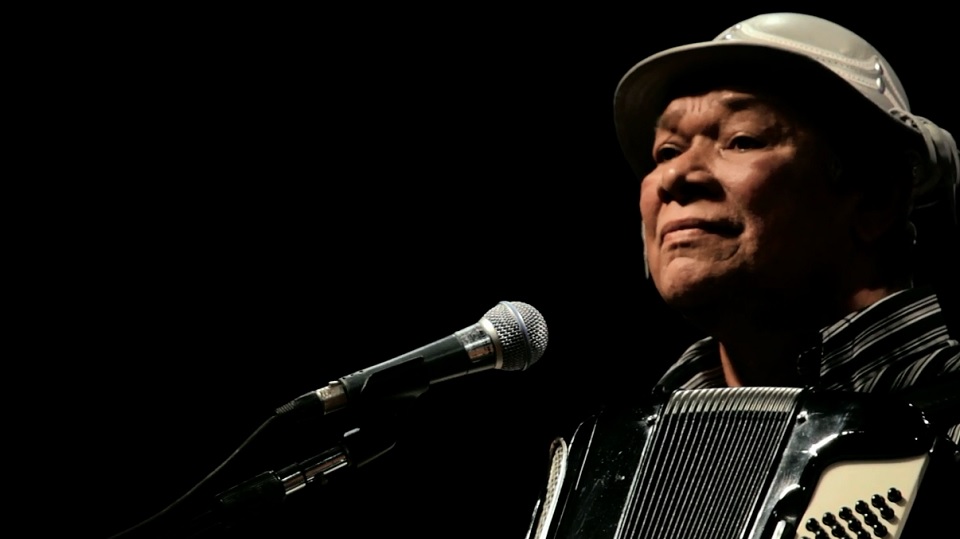 Music in Film at BAFICI
10 April, 2014
Cinema is becoming an ever more important point of reference in my life for discovering new music. It's probably because I watch a wider variation of films, and also listen to a wider variation of sounds, than I used to, but I can't deny that film soundtracks nowadays regularly turn me on to new things. There's the well-known examples, like the classic soundtracks on Amores Perros and City of God, but plenty of other films have also featured some exquisite music. Peru's The Milk of Sorrow was another regional success with a beautiful signature tune. I could put that 1:37 minute melody on a loop and just let it go for several days before I even noticed its velvety effervescence seeping into my consciousness.
At BAFICI, there's been some fantastic music. Writing previously about Ecuadorean documentary Carlitos, I mentioned the achingly mournful 'La Lluvia, El Niño y La Flor' by Natalia Guayasamín. I normally avoid anything with pianos like I avoid getting peppersprayed in the eyes, but there can be no denying the beauty of that song. Unfortunately, I can't find it online so if anyone knows what I'm talking about, please post the link. The trailer for Carlitos features some pretty bonkers afrocumbia grind, which doesn't actually appear and seems pretty far removed from the reflective tone of José Antonio Guayasamín's film. But there's a time and a place for everything and, yes, that trailer tune is a real bum-juggler.
Chile's Protistas play out Matías Rojas' award-winning (at the Valdivia Film Fest) Raíz, which I reviewed here, even if they are overshadowed by the banging collision between the untitled trip hop tune and the southern valley which directly preceded their big moment. Nice song though, showing that Chilean indie can spring a surprise every now and again.
What about this one then? Some insipid, waffly guitar gurners head to Peru on a quest for the mystical properties of ayahuasca and the galaxy's greatest psychedelic cumbia in Planta Madre, directed by Gianfranco Quattrini. Imagine if Joseph Conrad and Jimi Hendrix had ever written a screenplay together. It would be nothing like this, but it's an intriguing idea.
The next one is not strictly South American (OK, it's not at all South American) but Luís Lopez Carrasco's El Futuro, a visual ode to eighties hipsters partying in Madrid, drinking, pouting and sucking each other's nipples, was a real musical treat, opening my eyes to la crema de la crema of the era's Spanish punk and electro from bands like Última Emoción, Ataque de Kaspa and the tremendous Flácidos Lunes. Online mag Numerocero put in the legwork with this excellent article on the film's soundtrack. Gracias, amigos.

Brazilian representation comes through the story of Dominguinhos in the film, erm, Dominguinhos. The musician, who died last year, played with most of the greats and merged styles seamlessly through bossa nova, jazz and pop, always laced with his signature sound of baião. It's a nice film and he's a real character, difficult to not smile at the wealth of onscreen music and happiness.
Argentinean documentary Buenos Aires Rap is about grunge in São Paulo. Haha, just joking. The film looks at hip hop's roots in Argentina, its ability to bridge social divides and how the scene has developed since first emerging in Buenos Aires in the early 90s. As an overview of one of Latin America's lesser-known subcultures, it makes some mothereffin' noise with contributions from regional rap titans such as Dante Spinetta, Jazzy Mel (from Uruguay) and Actitud María Marta. Swap hip hop for electronic music and you have another Argentinean documentary, Conexion Sur, directed by Dolores Lagrange. 
Now, I know that the need to learn more about the Chilean rockabilly scene is something that's been clawing away at your insides recently, so it's a good thing that director Matías Pinochet made Los Rockers: Rebelde Rock'n'Roll. After pianos, I make sure I keep my distance from anything that takes Elvis as a reference. But, again, it's an interesting portal into a distinctive regional music scene.
There were also films about some nobodies called the Arctic Roses and the Stone Monkeys, but I couldn't find anything about them online. Feel free to enlighten me.

Follow Sounds and Colours: Facebook / Twitter / Instagram / Mixcloud / Soundcloud / Bandcamp

Subscribe to the Sounds and Colours Newsletter for regular updates, news and competitions bringing the best of Latin American culture direct to your Inbox.
Share: