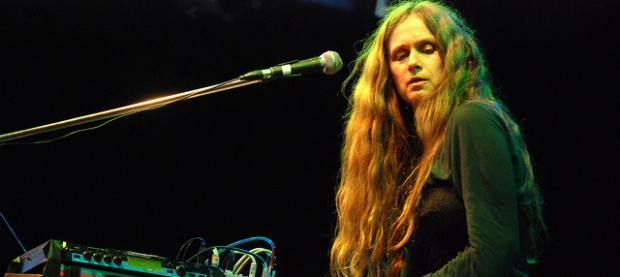 Buenos Aires Music Guide
25 November, 2014
Barrio for barrio, Buenos Aires is the best city in Latin America. Nowhere else will you find the ghosts of early twentieth century high European culture sit alongside radical student squats or any of the gems that sit in between. To walk the streets of the city is to pass through contradictions aplenty, from the chic overdose of Palermo to the rickety bohemianism of San Telmo, the glass-fronted skyscrapers of Retiro to their neighbouring ramshackle slums. The stereotypes tell you Buenos Aires is the 'Paris of Latin America', I think New York is a more suitable comparison as city block after city block takes you through the city's history of mass immigration and social movements that give it an identity initially borrowed, and later refined into something wholly unique.
This variety is aptly reflected in the wide ranging music scenes that the city nurtures, with venues and events aplenty for even the most obscure of tastes. Here's a brief guide to the music of Buenos Aires from the palaces of high culture to the basements of death metal.
If a night at the opera is what you're after, Teatro Colon in Microcentro is the first and only place to go. Rated internationally as one of the best opera houses in the world, this stunningly elaborate building hosts classic ballet and opera alongside Argentinian folklore. The cheap seats are cheap and it's well worth going to check out the interior, if nothing else!
A step down in snobbery, but not scale, venues like Luna Park and the River Plate stadium put on the biggest acts from Argentina, and indeed the world. When the Rolling Stones come to town the River Plate stadium is their temporary home and if you're lucky enough to be in town for this be prepared for widespread hysteria, the Stones and BA are old lovers (just see the video below for proof).
Large scale international music festivals are still relatively new in Argentina (which is ridiculous considering how much space and great weather there is!) but new ones are popping up all the time. Lollapalooza will have its second outing in March 2015, with Jack White, Pharrell Williams and Robert Plant among the headliners. Newest on the circuit is Music Wins! which boasted a stellar lineup including Tame Impala, Juana Molina, Real Estate and Él Mató A Un Policia Motorizado, as well as a warm-up party including 2manydjs and Four Tet. It's definitely one to look out for next November.
Tame Impala at Niceto Club (photo by Pablo Caro)
For quality bands on a smaller scale, Niceto Club and Teatro Vorterix are an excellent bet (and are conveniently just down the road from each other). Both play host to international indie risers (Mac DeMarco, Beach House, Jagwar Ma) as well as local favourites like Onda Vaga and Miss Bolivia. Niceto also holds the infamous Club 69, a carnival of drag queens, pole dancers and crowd-pleasing tunes.
Beyond these popular spots there is a plethora of smaller Centros Culturales, that provide spaces for all sorts of events, be it improvisational dance, hardcore techno or whatever else makes porteños tick. Makena Cantina Club is one of these and is the home of Afromama, the city's undisputed heavyweight champion of funk and soul complete with a live band and break-dancers. Another is Club Cultural Matienzo, which began life as a house decorated and run by young artists from across Latin America. Now it's a multifaceted venue of incredibly high quality with live music—drawing performers from across the continent— and club nights as well as a gallery space, workshops for creative types and a radio station. Mi Casa, as the name suggests, has a homey vibe and is a great bet for upcoming indie and electronica from local talent.
Javier Malosetti Trio at Thelonious Club (Photo by Alex)
If none of this fits the bill, there's plenty of genre specific venues to satisfy your needs and curiosities. For the jazzily-inclined Buenos Aires has plenty to offer: Thelonious in the Recoleta district is a very classy joint with a schedule packed full of local and international talent. It's one of the venues for the Buenos Aires Jazz Festival that takes place at the end of November across the city. Other venues include Café Vinilo and the scenic amphitheatre at Parque Centenario.
Although its spiritual home is in the northwest of the country, Argentinian folklore retains a subtle presence in the metropolis. Jalapeña is a great folklore venue in Palermo Hollywood that combines authentic and ludicrously talented artists with an unpretentious feel. Expect to see your night slip away as concerts overrun and descend into jams and mass sing-alongs; Jalapeña is an ideal folklore primer if you can't make it to Salta.
Still not satisfied?! Hip-hoppers make your way to Hip Hop Culture Club on a Thursday in San Telmo. After ten years of service to beats, rhymes and life, it's a firm fixture in the BA night-life (and rammed because of it). Metalheads, descend into the basement of @lternativ@ under the shadow of the Congress building (a truly bizarre juxtaposition) and get lost in the labyrinth of walkways, concrete and exposed piping. House and techno fiends, the Shamrock Basement in Recoleta is a welcome surprise hidden beneath an Irish Bar, while Crobar has recently hosted the likes of Nicholas Jaar: if the sound system's good enough for him, it's good enough for us!
Obviously this is only a scratch on the surface of all that's on offer in this marvellous city. For more, as well as up to date event listings check out vuenosairez.com.

Follow Sounds and Colours: Facebook / Twitter / Instagram / Mixcloud / Soundcloud / Bandcamp

Subscribe to the Sounds and Colours Newsletter for regular updates, news and competitions bringing the best of Latin American culture direct to your Inbox.
Share: