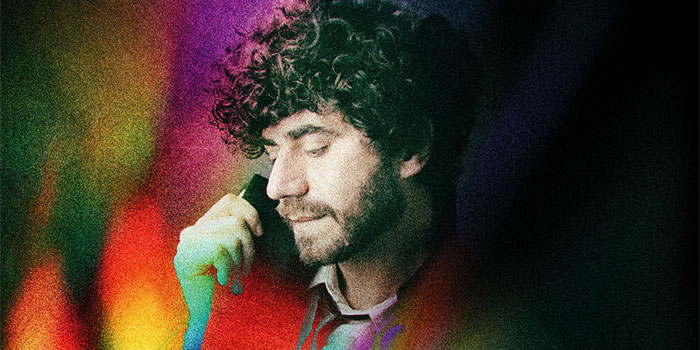 EXCLUSIVE: Tropical Cosmic Disco from Cineplexx (Interview + Free Download)
18 April, 2014
Florianopolis is the great new album from Cineplexx, 43 minutes of tropical pop influenced by bossa nova, post-disco boogie, indie-pop, tropicália and everything else that's good about life. We caught up with the man behind Cineplexx, the London-based Argentine Sebastian Litmanovich, to ask him a few questions about the album, but also to see if he had anything special leftover from the album.
He delivered in both regards. Read our interview with him about Florianopolis below and listen to/download "Jurure", a bossa-influenced gem that unbelievably didn't make it onto the album. It's always the sign of a top artist when they can put beautiful tunes like this to one side.
[soundcloud url="https://api.soundcloud.com/tracks/145325560?secret_token=s-NxYTi" params="color=ff5500&auto_play=false&hide_related=false&show_artwork=true" width="100%" height="166″ iframe="true" /]
Why is the album called Florianopolis?
At the age of 17 I went to Florianopolis (the "magic island" as some locals call it) in the south of Brazil. A popular holiday spot for Argentineans. This was my first contact with paradise, its exotic sounds, contagious rhythms and sensual melodies and these soon became some of my biggest influences. This album is all about fantasy and paradise so I choose to represent it with Florianopolis.
What were your main influences when working on the album?
I listen to a huge variety of music, from jazz to afro-funk to electronica to classic to pop, so the influences are too many to figure out, but the main influence would be disco and funk, my passion when I was 16 or so, and also when I was a kid in the 70s. All I used to listen to at my parents home was ABBA, Chic, Rafaela Carra, and you know in the 70s most of the pop productions had a big influence of disco so I guess I have this obsession with the search for that sound.
You've not lived in Latin America for over 10 years? How do you think your Latin American roots affect your music?
Well roots are always there, for 29 years I listened to so much Latin music that I think it is impossible to avoid this influence. Actually, I love it and embrace it, in my own way. I love lots of Latin music, especially Brazilian music, Latin folklore, tango, Latin traditional music and romantic boleros, all this music is inside me and somehow will always be present in my own productions. I never stopped looking for new exciting music and in this search I continually discover more and more amazing music from Latin america too. In my music there is a kind of melancholy or nostalgia that you can find familiar to tango or bossa nova somehow.
You've worked with some indie-rock royalty, such as Jad Fair, Duglas Stewart and Norman Blake. Who's next? Who are you dying to work with?
I have been lucky to work with so many amazing people and friends, I honestly have no idea what's next because I only search for collaborators once I have something that requires a specific quality that only a specific musician can provide, so for instance the collaborations for Florianopolis are all ladies. I really wanted to bring some sensuality to the songs so I called all my [female] friends and it worked out great.
I have lots of musical heroes, from Brian Wilson to Prince to Chico Buarque to Rita Lee. I would love to work with any of them, I love to produce or remix other acts as well, so let's see what's up next!
How is the experience of being an Argentine living in London? Does it feel like home?
I live a lot in my bubble that is my home, with my family, the garden, the studio. I can feel at home almost anywhere as long as I can live in a warm home. But the culture is clearly so different, with good and bad things as anywhere else, I think once you decide to move out of your city it is almost like moving out from your parents. I feel there is no way back, only to go forward to new places. Probably I will never feel at home (like I did in Buenos Aires) again in my life, and at the same time I can feel completely happy anywhere as long as I can continue to produce art of any kind. I am looking at the present, the past is already gone although it is sometimes present in the form of music.
Florianopolis is out now and is available from Nueva Hola Records

Follow Sounds and Colours: Facebook / Twitter / Instagram / Mixcloud / Soundcloud / Bandcamp

Subscribe to the Sounds and Colours Newsletter for regular updates, news and competitions bringing the best of Latin American culture direct to your Inbox.
Share: