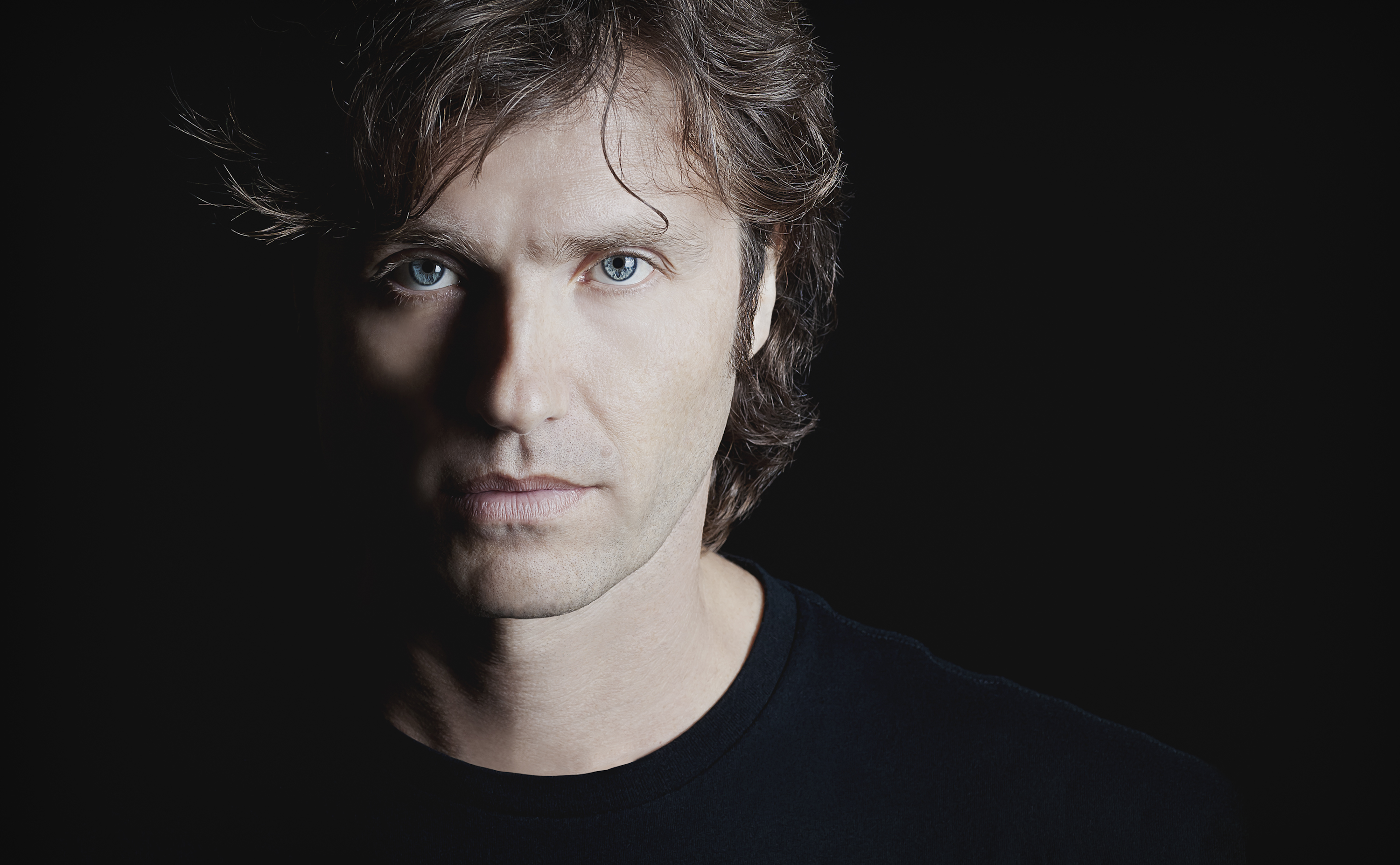 Hernan Cattaneo: South America's Pioneering Progressive House DJ
22 January, 2016
This past December the Argentine DJ and producer Hernan Cattaneo settled in behind the decks and mixers at one of Washington DC's premier underground venues, Flash. Throughout the early morning hours he laid down a continuous stream of underground house music, of the kind that has become synonymous with his reputation. Cattaneo comes from a long cultivated tradition of underground progressive house music, and is considered the driving force in establishing and sustaining his home city of Buenos Aires, and South America, as a cultural haven for this music on an international scale.
So what exactly distinguishes Cattaneo from other DJs? While the mainstream of electronic music leans toward a fast and hyper-energetic pulse, Cattaneo tends to remain slow and calm and even blends the lines between traditional house and tech-house. Yet in the midst of the calmness there is immense technicality, texture and power. PGZ Media has described his music as "dreamily imagined collages of sound". Even at its climatically energetic heights, his music still retains a softer, darker edge, attributing to a more intellectual style over the pulsing craze of more kitsch dance music.
[soundcloud url="https://api.soundcloud.com/tracks/61231511″ params="color=ff5500&auto_play=false&hide_related=false&show_comments=true&show_user=true&show_reposts=false" width="100%" height="166″ iframe="true" /]
His mix compilations reflect this style, most notably his Masters Series – Parallel and Sequential with the Renaissance label and his recent Balance 026 with Balance, where the first CDs are purposely slower to focus on texture and development while the second CDs have a little more hype and progression. These albums blur the lines between an artist album and a mix compilation, with Cattaneo intertwining several of his own exclusive singles into every compilation. As his friend and fellow DJ James Gill stated, his compilations possess the ability to "express a unique thought-provoking musical journey".
[soundcloud url="https://api.soundcloud.com/tracks/164204976″ params="color=ff5500&auto_play=false&hide_related=false&show_comments=true&show_user=true&show_reposts=false" width="100%" height="166″ iframe="true" /]
Maybe his proclivity for slowness is a product of his Buenos Aires roots, or maybe he is the reason for it. (I can remember quite vividly crowds at Pacha BA yelling and floors emptying at Cocoliche when the opener would spin anything reaching 120 BPM. "Slow it down!" they would yell). "I'll not deny working outside of the traditional comfort zone of 125 (approx) BPM was easy", Cattaneo stated about his Masters Series – Parallel, but one of his quality traits is to never compromise his own vision and personal style for the mainstream. His single, "Solitude" released in 2014, which he so fluidly used as track two on his Balance 026 compilation, epitomized this style perfectly. A slow tech-house beat under a dream-like aura that takes its time progressing and contextualizing into a woven fabric of sound.
Today Hernan Cattaneo's oeuvre is vast. It spans over 12 compilation mix albums, 14 singles, over 20 remixes, and he is the mastermind and entrepreneur behind Sudbeat, his own label showcasing new South American talent and releasing music from some of the most sought after producers in the industry today. He is also an active touring DJ, drawing his energy and longevity from a deeply rooted passion for performance and a genuine appreciation and commitment to his fans.
Cattaneo entered the house music scene in the 1980s under the influence of the early pioneers flowing out of Chicago and Detroit. "Frankie Knuckles was the first DJ/Producer who got me into house music", remarked Cattaneo at the 20th anniversary party for Knuckles' pioneering label, Def Mix. By the mid 1990s he had accepted an offer of residency with Clubland at Pacha in Buenos Aires, which opened the door to recognition and respect from some of the worlds best DJs at the time. DJ Magazine's Gregory Paratore recalled that it was from this "luxuriant Argentine outpost of the Pacha empire that Hernan Cattaneo held down the residency that… cemented his own status in the worldwide DJ elite". Cattaneo's next big break came when Paul Oakenfold, at that time considered the best DJ in the world, invited him to join his prestigious Perfecto record label, and in 2002 furthered his international acclaim with his first compilation album, Perfecto Presents: South America.
On the heels of success with Perfecto he went to produce several compilations with the UK-based label Renaissance. In 2009 Master Series: Volume 13 was released as a celebration of the label's 50th album produced in the near decade of operation. "There were only a handful of candidates to handle Renaissance's 50th album milestone" the label announced; and the decision to choose Cattaneo for the job was rightfully based on the precedence that "his previous entries into the series have established themselves as true classics… imploring us to re-secure the talents of the legendary South American".
[soundcloud url="https://api.soundcloud.com/tracks/234347239″ params="color=ff5500&auto_play=false&hide_related=false&show_comments=true&show_user=true&show_reposts=false" width="100%" height="166″ iframe="true" /]
Cattaneo is also recognized worldwide as the patriarch of his continent's house music scene, and even describes his label, Sudbeat, as "global in ethos, South American in spirit". In house music, national boundaries become blurred into, what music writer Bill Brewster calls, a "dramatic crashing of borders". A producer's or a DJ's native homeland gains popular approval and recognition by how well they bring their city or country out of obscurity and into the international scene. While house music took many years during the 80s and 90s maturing and growing between Chicago, New York and London, by the late 1990s it exploded across borders. Young, energetic music lovers in South America – still resonating under Octavio Paz's controversial description "that in order to receive any attention in Latin America, a work must first have the blessing of London, New York or Paris" – were eager for something new and fresh from the prestigious nightclubs of North America and Europe, and received it enthusiastically with open arms. In their book On the Record, Phil White and Luke Crisell described the late 90s as a time when house music "spread around the world, permeating every genre", and when DJs would "pack clubs in Shanghai, Cape Town and Buenos Aires as readily as they fill dance floors in the house music centres such as New York, London and Ibiza".
It was during this time that UK-based label Global Underground began promoting house music as an international experience, sending the best DJs to a selected city to headline a live performance followed by a recorded compilation album. Today GU has reached forty-one albums, and counting, but before the year 2000, South America was featured three times within the first fifteen releases. Brazil was featured in 1998 as number eight with the renowned DJ Nick Warren mixing in São Paulo, Buenos Aires at number twelve in 1999 with Dave Seaman, establishing the city's premier status before the new millennium, and Uruguay in 2000 released as number fifteen with Darren Emerson headlining in Punta del Este.
When GU approached Seaman for a location for their twelfth release, he undoubtedly responded with "the burgeoning clubbing destination of Argentina's capital". If you drew a line from Buenos Aires to São Paulo in the late 90s, you have the original lifeline of South America's house music scene. It was the combination of these GU-sponsored events and Cattaneo's early residency at Pacha that, according to Paratore, solidified "South America's reputation as one of the most fecund breeding grounds for fresh electronic music on the planet". This was also the time "when Paul Oakenfold, Carl Cox, et al. praised the crowds of Buenos Aires", as Time Out writer Daniel Neilson recalled. Buenos Aires was "one of the most exciting places on the planet for dance music during the late 1990s".
Since the mid 2000s this scene has only continued to spread north as Lima, Bogotá, Mexico City, and other major cities are now all considered thriving house music havens. Since the early establishment days until now, the lure of this South American scene has undoubtedly been connected to the nurturing and leadership of Hernan Cattaneo. The Gallery, at London's Ministry of Sound nightclub, has affirmed him as a musical prophet who led a "cultural revolution, in a continent where dance music was in its infancy". And the groundwork established by this musical legacy continues to progress forward by the talents pouring out of Buenos Aires, such as Juan Deminicis, Bad Boy Orange and Guti, to name only a few.
My interest in Cattaneo started with his Sequential compilation, and since then I have been an avid admirer of his music. I relished at this experience, to see for the first time one of my long-standing favourite DJs in Washington DC, the city where I personally learned to love house music. Known for his love of performance and commitment to his fans, Cattaneo brought all of this, and more, to the forefront at Flash last December. Constantly regarded by music magazines, critics and Renaissance Records as "one of the world's best DJs and the undisputed people's champion in his native South America", he sent all of us home looking forward to his next return.
Find out more about Hernan Cattaneo including upcoming DJ gigs at hernancattaneo.com
[soundcloud url="https://api.soundcloud.com/tracks/226771076″ params="color=ff5500&auto_play=false&hide_related=false&show_comments=true&show_user=true&show_reposts=false" width="100%" height="166″ iframe="true" /]

Follow Sounds and Colours: Facebook / Twitter / Instagram / Mixcloud / Soundcloud / Bandcamp

Subscribe to the Sounds and Colours Newsletter for regular updates, news and competitions bringing the best of Latin American culture direct to your Inbox.
Share: