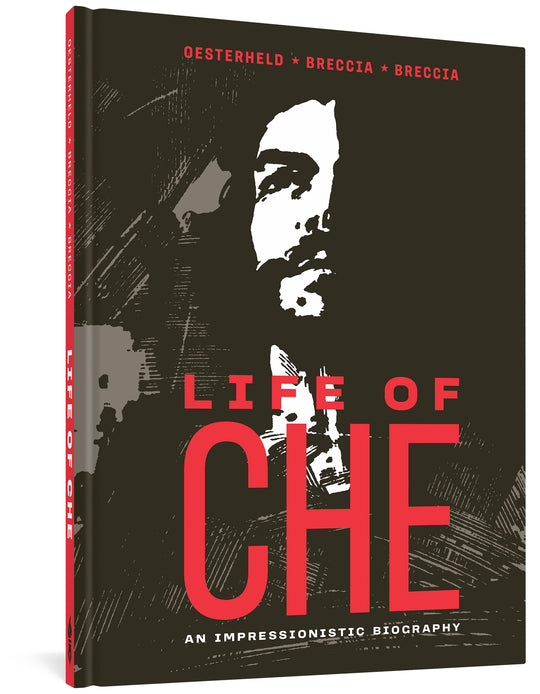 Fantagraphics Annouce English Version of 'Life of Che' Graphic Novel
04 February, 2022
It's great when something you've dreamed about becomes reality. I've long wondered why no-one has done an English language version of Héctor Germán Oesterheld and Alberto Breccia's infamous graphic novel Life of Che, and now Fantagraphics have announced that they have done a translation, and that it will be out in March.
Life of Che, originally released as Vida del Che in 1968, was the work of Argentine writer Oesterheld, and Uruguayan illustrator Alberto Breccia, along with his son Enrique Breccia. It told the story of the final days of Che Guevara, who had been killed in Bolivia in October 1967. Due to its depiction of a revolutionary leader, the original edition of the graphic novel was swiftly destroyed by the Argentine military government of the time, who even went to the publishers to remove any means of reprinting the book. For a long time it was feared lost to history, but thankfully Enrique Breccia had the foresight to keep a copy of the original panels of the book and once Argentina returned to democracy, it was published by a Spanish publishing house in 1987, with further editions to follow. The Fantagraphics edition, which has been translated by Erica Mena, will represent the first time the book has been published in English.
"The book begins in Bolivia in 1967, then flashes back through Che's life — his childhood, his radicalizing motorcycle trip with Alberto Granado, his taking up of arms in Guatemala, his meeting with Fidel Castro, and his subsequent military and political maneuvers, ending in a fade-out to his death", says the press info. The book is the latest work by Alberto Breccia to be translated and published by Fantagraphics as part of their Alberto Breccia Library. Their previous releases include Mort Cinder and The Eternaut, his incredible sci-fi allegory for political resistance, which was another collaboration with Oesterheld, as well as his version of Dracula, to name but a few of their releases. The work of both Breccia and Oesterheld is revered for its starkly-visual telling of social histories, especially connected to human rights, and their anti-authoritarian stance. This ultimately would lead to Oesterheld's death, believed to be in 1978, at the hands of the Argentine military; the government also disappeared and assassinated his four daughters.
Life of Che: An Impressionistic Biography is published by Fantagraphics and will be on sale from March 15

Follow Sounds and Colours: Facebook / Twitter / Instagram / Mixcloud / Soundcloud / Bandcamp

Subscribe to the Sounds and Colours Newsletter for regular updates, news and competitions bringing the best of Latin American culture direct to your Inbox.
Share: