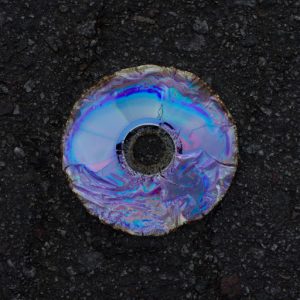 Review
Marilina Bertoldi – Prender un Fuego
Who the fuck is Marilina Bertoldi? This playful aside was eagerly embraced by a fanbase who were far from blindsided by Bertoldi's surprise win of the 2019 Gardel de Oro, Argentine music's highest award recognizing the standout album of the year. Awarded for her third solo record Prender un Fuego, the in-joke was so popular that it even appeared on t-shirts mimicking that infamously worn by Keith Richards, counteracting an uglier incredulity that had taken root amongst a knuckleheaded community. Not only had Bertoldi been the sole female nominee, but as only the second female winner of the prize, along with Mercedes Sosa in 1999, she had breached a high-walled sanctum of male-dominated mediocrity. 
As if to underline this point, José Palazzo, the organizer of Cosquín Rock, one of Argentina's most significant annual musical events, decried a legislation to include more female acts at festivals, lamenting that there were not enough talented women for the endeavour to be functional. These idiotic sentiments were echoed in late 2018 by Argentina's high-priest of dad-rock, Andrés Calamaro, who described the quota as prostitution. Leaving aside the insidiousness of these comments, it is perhaps unsurprising that someone as blinded by self-interest as Calamaro would weigh in in such a fashion. Even if such a stunted individual had the wherewithal to recognize genuinely talented artists, championing anything more progressive than his own brand of one-dimensional dirge would only hasten his demise into irrelevance.
Bertoldi touched upon the numerous institutional hurdles that women in music must navigate in her acceptance speech remarking "I've been doing research about this. The only person to win this award who wasn't a man was Mercedes Sosa 19 years ago, and today a lesbian wins it." While the success of Prender un Fuego was seismic, it really shouldn't have been. It was clearly the strongest album in a category which included genuine household names, but also one of the finest to come from Argentina in the last decade, a genre-spanning record from an artist unafraid to experiment with structure and texture.
Prender un Fuego opens with "O No?", a bristling call to arms characterized by the line "Before I was angry / Now I'm prepared", in which Bertoldi not only reflects upon the injustices that have permeated the wider societal conversation in Argentina in recent years, but also signals a shift in style that distinguishes the album. Whereas her 2016 release, Sexo con Modelos, was founded on rougher, grungier tones, Prender un Fuego embraces a swagger that while still blues-rooted, is more funk-infused and danceable. In this respect, "O No?" is a bridge between the two records, maintaining the breakneck edge of the former, but with a sonic twist from an artist enthusiastic to explore new terrain. 
This philosophy is apparent on the following track, "Fumar de Día", which is perhaps the strongest testament to Bertoldi's hit writing credentials to date, where her trademark punctuated delivery dovetails over sharp, sparring riffs and kinetic drum grooves. This continues through "Casa de A", where sexuality is a central theme with direct expressions of desire to a woman. Bertoldi reflected upon the importance of open references like this in a 2019 interview with Pagina 12, remarking upon the impact that a lack of visible lesbians in cultural spaces had on her growing up in small town Santa Fe.
Prender un Fuego reaches a highpoint with "Correte", a defiant anthem built around swinging rhythms and the power of tight songwriting crafted with a handful of words. Bertoldi confronts the male gaze amongst sparser soundscapes on "Tito Volve", which is a woozier, more spatial incarnation than the version which appears on Sesion Saldias, a live collection released in January 2020. 
With the success of Prender un Fuego, as well as active discourse around abortion and femicide in Argentina, there is an opportunity for a watershed moment in the region. To appreciate how macho culture can stifle genuinely progressive talents, one only has to consider how Juana Molina's seminal body of work, while not quite unappreciated, has been celebrated more abroad than in her homeland, making it all the more important to cherish acts like Bertoldi who break the homogeneity. 
Prender En Fuego is released by Pelo Music and available on Spotify, Amazon UK, Amazon US and other platforms

Follow Sounds and Colours: Facebook / Twitter / Instagram / Mixcloud / Soundcloud / Bandcamp

Subscribe to the Sounds and Colours Newsletter for regular updates, news and competitions bringing the best of Latin American culture direct to your Inbox.
Share: