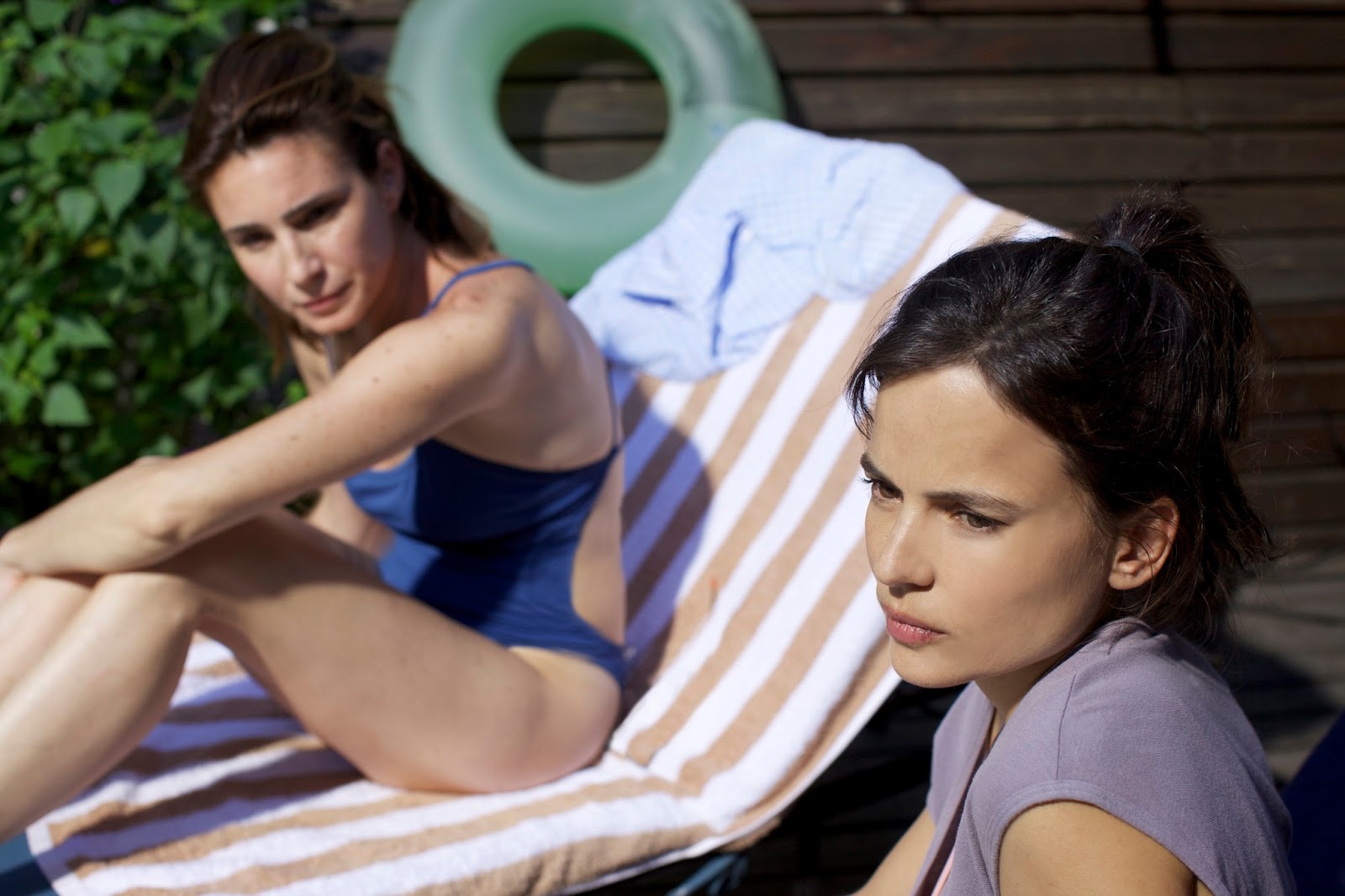 Pensé Que Iba A Haber Una Fiesta
14 March, 2014
Victoria Galardi's third feature, Pensé Que Iba A Haber Una Fiesta (I Thought It Was A Party), tells the story of a woman who begins an affair with her best friend's ex-husband while house-sitting for her. With scattered bits of humour and nice lighting, the film runs as an easy watch, and even exceptionally pleasurable to the eye at times. However for the viewer desiring a rigorous or demanding film — or even just a thoughtfully suspenseful one — the possibility of dissatisfaction is quite real.
Having moved to Argentina years earlier, Spanish actress Ana (played by the talented Elena Anaya) finds herself between projects and in need of some time alone. While her best friend Lucía (Valeria Bertuccelli) goes on a short vacation, Ana decides to spend several days watching over her beautiful suburban home, where she spends some time with Abi, Lucía's teenage daughter from a previous marriage. When Bruno (Abi's father) comes to pick his daughter up the next day, he and Ana connect flirtatiously in a brief conversation. One thing leads to another and then we have ourselves a great big, complicated, emotional, dramatic mess. Or do we?
There are certainly pleasantries throughout the film — many of which involve the evening and night-time cinematography — but ultimately one can be left not really caring which relationship breaks and which survives. Not only does this story move too slowly for me, but it doesn't pack the emotional intensity deserving of a plot driven primarily by the suspense of a relationship breaking. Or let me put it this way: the themes aren't deeply focused  or developed enough to have so many reflective shots of Ana hanging out by the pool, sunbathing, smoking or looking out a car window. Although many of the shots suggest a patient reflection, there's little to reflect on. Ana is charismatic, beautiful and sad, but the complexity of her character remains accessible predominantly through tears and long periods of looking into space.
The amount of open space that the film carries, combined with a thin character history, generates a pacing that comes across as unintentional and disconnected with its content. This is most likely linked to the way in which Bruno and Ana's relationship develops; their intimacy lies safely out of the viewer's reach – quite possibly because it's out of Ana's. Similarly, the bits of information we do learn about her — such as her moving to Buenos Aires years earlier, her difficulty sleeping when away from home, her romantic past with several men in the past few years, and her not-yet-flourishing acting career — stays remotely out of touch with her actions, as if they go forgotten. Drifting off into the story's distance, the possible roots of her pain remain unfocused.
In Pensé… (I Thought It Was A Party), the title says it all. And maybe that's the point: we're expecting a story — a party — with flare and suspense and commotion and close-calls and arguments and mischief and intensity, but all in all, we're given very little of any of it. Sure, it begins with the possibility of developing into a complex, complicated and emotionally intricate story of friendship, love and guilt, but in reality it neglects digging into the thematic under-layers possible in such a situation. Instead we are left with, well, a steady simplicity. Whether this is Galardi consciously toying with an audience's expectations or not, it's hard to say. One thing is clear though: I certainly missed the party I was hoping for.
Pensé Que Iba A Haber Fiesta / I Thought It Was A Party is screening at the ¡Viva! 20th Spanish and Latin American Film Festival on Friday 14th March.

Follow Sounds and Colours: Facebook / Twitter / Instagram / Mixcloud / Soundcloud / Bandcamp

Subscribe to the Sounds and Colours Newsletter for regular updates, news and competitions bringing the best of Latin American culture direct to your Inbox.
Share: