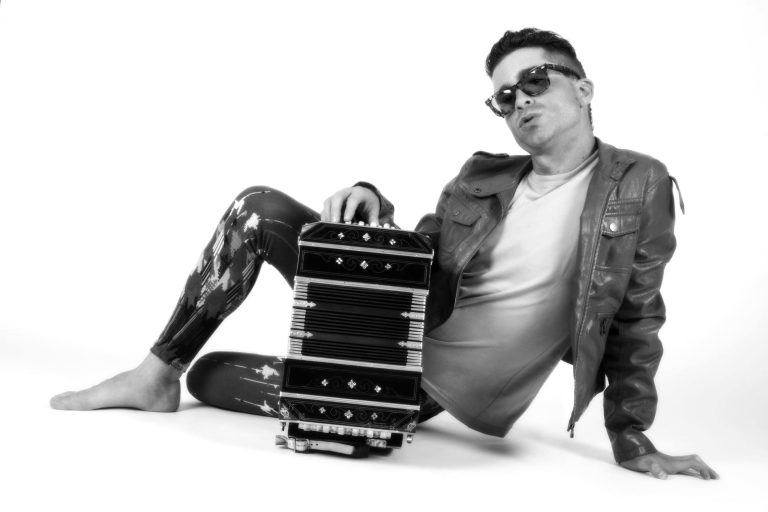 Post-Pandemic, Argentine Tango Has Entered A New Era of Diversity and Open-Mindedness
04 July, 2022
Almost 100 years ago, after a wretched night at the hippodrome, Alfredo Le Pera gathered his remaining pesos, faced the always windy Buenos Aires river bank, went home and wrote, if not the biggest, one of the most famous tangos ever, "Por Una Cabeza". Mixing surrealism and everyday life, the song starts with an exhausted horse who, in its defeated steps, remembers the disgraced gambler – do not forget, brother, gambling is no good. Buenos Aires is no longer the same city Le Pera walked around in the 1920s but humans still fill the same blue streets with their stories – and tango, of course, is still present.
Tango began as a inspired creation to tell stories whose spirit, quite often, did not fit into other genres. This remains, but now artists are opening up tango's code to include stories, dancers and performers who symbolise sexual diversity, or who have discovered tango as a way of overcoming obstacles in their path. After tango effectively shut down during the worst moments of the COVID-19 pandemic, it has re-emerged with an even broader scope, widening its horizons with a new agenda while still portraying, as it has done since the beginning, those who have been long ignored.
An extraordinary moment
"For conservative tango this is like an earthquake", says instructor and researcher Lucía Rinaldi with a warm smile. Beginning, as many, as a girl who wanted to dance in the city of tango, she has been in the circuit for 10 years now. Never before, she told us, had she seen a context like the current. "During the pandemic, when tango, as many other circuits, was interrupted, many artists and tango spaces held debates on the genre's renewal and when the lockdowns finished, we saw the products of those debates and the actions of feminism occupying space in tango and asking what would tango be if looked at with a gendered perspective. And today, for those who have worked alone for many years looking for a creative role for any person who wants to dance tango, it is an extraordinary moment".
This extraordinary moment means that, unlike any other era, anyone who strolls Buenos Aires' thin sidewalks at night does not take long to find a bar, a café, a tanguería, or a unexpected door that will lead them to a place where tango is taught by women or danced between men or led by women who may switch roles at any time. Classes, workshops, clubs and milongas, Buenos Aires' most emblematic genre is now fully open for business after the lockdowns. The next step, for Rinaldi, is to keep opening up the dance floor: "We are going to discover what tango is from the point of view of women and diversities . We'll reach that point. And then we will see a new [form of] tango deepening. Some people think changes [negatively] affect tango, but the more we let tango's historic plasticity grow to incorporate new forms, the more alive tango will be. Surely many rooted-issues will change, but that does not mean tango will lose what it generates inside of us".
What Lucía is looking for in her classes or milongas [tango's traditional dance gathering], starts in tango but goes far beyond that: "Something rich that happens with tango is to connect physically with other people —that moment helps us to understand others, beyond [our] fears and prejudices. When during a class we do a connection exercise, there is a beautiful total silence, and the transformation you see in the faces, the bodies and the eyes, moves me to keep investigating. Something is happening there. Something beyond tango. [It's] about being human and going beyond the limits of our judgement, fears and the personal stories we have experienced, the wish (or rejection) for the external look. In those moments we can skip that charge and connect with someone else beyond all that. That's expansive, beautiful, and we don't have that possibility often in other circumstances."
When asked for some options for locals and visitors to open their notion of tango -or as Lucía says in her classes- to stop looking to the floor, she gave not one, not two, but eight milongas to discover tango's evolution. She said: "Tuesdays at Casona Milonga and Dissident Tango, Wednesdays at Milonga Rea, and La Mandrilera, Fridays at Milonga Cañón and La Milonga de la Uni, Saturdays at La Nelly, Sundays at El Viejo Buzón".
Working the charge into a life energy
As Rinaldi says, tango's power renews the individual charge that one carries within themselves, but, where does tango's potency emanate from? For bandoneonist Nicolás Tognola aka Gauche, a key artist to comprehend tango's evolution, this essence can be outlined in a broad but omnipresent term: tanguedades. While talking to us, he said: "I encountered the idea of 'Tanguedades' for the first time in Tango and Politics (2016, Paidós), a book by Gustavo Varela. Tanguedades point out the quality of tango as a cultural genre. Besides being a musical genre, a dance genre, a poetic genre, la tanguedad comprehends all those disciplines and manifestations in a single metaphysical unit".
But finding tanguedades was not an easy process for El Gauche: "The pandemic connected me with the power of tango. My body and my soul kind of condensed and I moved to tango through tanguedad, in its fullness. I completely lost my fear, speaking from a creative point of view. I don't have to show anyone anything, or ask for permission in anything -I'm just calming myself down and there I feel tango. And I feel tango in me like an energy of life. I found that it is happening simultaneously to other people too and I think it's like an unconscious pain related to the fear of emptiness and loneliness. The embrace of tango is refuge: I don't care who you are, you're another human and I'm hugging you".
For Nicolás, whose restless contribution to open tango's HTML code has taken him to inaugurate a channel of tutorials on YouTube, talking about tanguedad allows him to overcome a condition that, in Argentina, has as many years as tango itself: the tension between conservatives and renovators: "I think that tanguedad is a spiritual condition of the Argentine and rioplatense people and it lies in the majority of the population as a latent force. I check that hypothesis and any time I expose music related to tanguedad. When I do that, you see people who said they were far from tango having a kind of awakening -they are caught by tango. And then you get the classic argentine axiom: tango awaits you."
El Gauche's perspective of tango as a spiritual condition is key to understand the genre's historic twists and turns with popularity and, closer in time, its evolution towards gender diversity and musical fusion: "For some decades tango might have been floating, ignored by many of its people, but then it just waits for you, because there is something of tanguedad rooted in our essence as a people, for tango has historically emerged from people, it is not something which has been imposed, but a manifestation of essential culture. In the end it's another kind of folklore, Argentina's asphalt folklore."
A happiness in being sad
If tango is asphalt's folklore, the process of opening the road faces clear dares. When we asked Fifí Real, a trans woman singer and cultural promoter who has fought for space in milongas and sceneries since 2012, about what are the main needs of this moment for tango, she's clear: "there is a lack of trans women in the milongas. In any role. But, mainly, in dance. This is because tango is a reflection of our society. And society is starting to change, but it still does not wholly embrace trans identities. How many trans people are in your friends' circle? Because milongas are spaces for encounter, places you go with friends. So, if there are no trans people among your friends, that's a place to start".
In Fifí's case, the scenery's lights also fall on her transition process, a process which she, sometimes in part, other times more openly, chooses to share with her public: "When I sing I choose my repertoire and if I express something, I do it from my own experiences towards the collective. I am a trans person, I have my processes and sometimes I feel more like sharing than other times, but I choose to because tango is that happiness of being sad and because that's a way of embracing someone who is feeling reflected, a way of accompanying that process".
The next step in Fifí's multi-faceted road —after the premiere of her last video "Sin Palabras"— will be a five song EP inspired by her friends. According to her, her artistic project is one of the roughly 10 professional projects involving trans artists which have been able to stand the test of time.
To know more about diversity projects you could explore Maricoteca.org, a search engine that collects the work of LGBTQI artists across Latin America and that was co-founded by Fifí.
Romance whatever romance means
Those who knew Buenos Aires before the millennium know how years have changed the city's skin. Many, maybe too many, of the places that made Argentina's capital the main spot for tango remain only in the memory of those who have seen night turn into day through its windows. Nevertheless, as has happened since the 1900s, if you walk through certain barrios during the weekend's twilights, you'll hear, like a collective breath, the sound of pianos and bandoneons filling the air. As Nicolás Tognola says, tango as  "a manifestation of Argentina's essence" is still there to find, and, just like yesterday, the manifestation finds its people to embody. Under the stage lights, when Ximena Gimenez takes the microphone and the Orquesta Romántica Milonguera [UPDATE: Ximena officially left the Orquesta on July 2nd] releases its first sounds, you understand, just like when hearing pianos in the street, how strong is the sometimes invisible essence of Buenos Aires.
La Romántica have six years behind them combining tango with different genres and they have taken their graceful performances to México, Germany and Switzerland. Recent releases have featured dancers Natalia Fures and Julieta Falivene -a declaration of principles that has been a clear success even among their older fans. In the words of Ximena: "Everything I am living with La Romántica is part of tango's renovation and I embrace and encourage that. This is still a short time to see what happens, but there is a young movement behind many milonga organisations that seems amazing to me".
Concerning tango's musical opening, Ximena said: "My contribution is to experiment: grab colours, themes, instruments and mix them with tango. I believe this evolution is making tango regenerate itself in the long run. That is why I try to take all the music which has been part of my history and the music I am currently incorporating and add a tango core to it."
As a part of that renovation, La Romántica Milonguera is about to finish a tribute album to Sandro, Argentina's greatest balladeer, and Gilda, the queen of Argentine cumbia. "I don't know if you can get something more Argentine than that", she says.
All this contribution to tango's heritage, as it happens with some of the genre's unforgettable lyrics, have a deep impact on people. About this, Ximena keeps some experiences always in mind: "People have come to tell us they came from 900 km to see us, or people from other countries have adopted us as if they are our family and they want to fully share our culture with them. What tango provokes is impressive- there are also many stories of overcoming in which many people with problems or illnesses cling to tango and tell you the music and interpretation has helped them during their hardest times".

Follow Sounds and Colours: Facebook / Twitter / Instagram / Mixcloud / Soundcloud / Bandcamp

Subscribe to the Sounds and Colours Newsletter for regular updates, news and competitions bringing the best of Latin American culture direct to your Inbox.
Share: