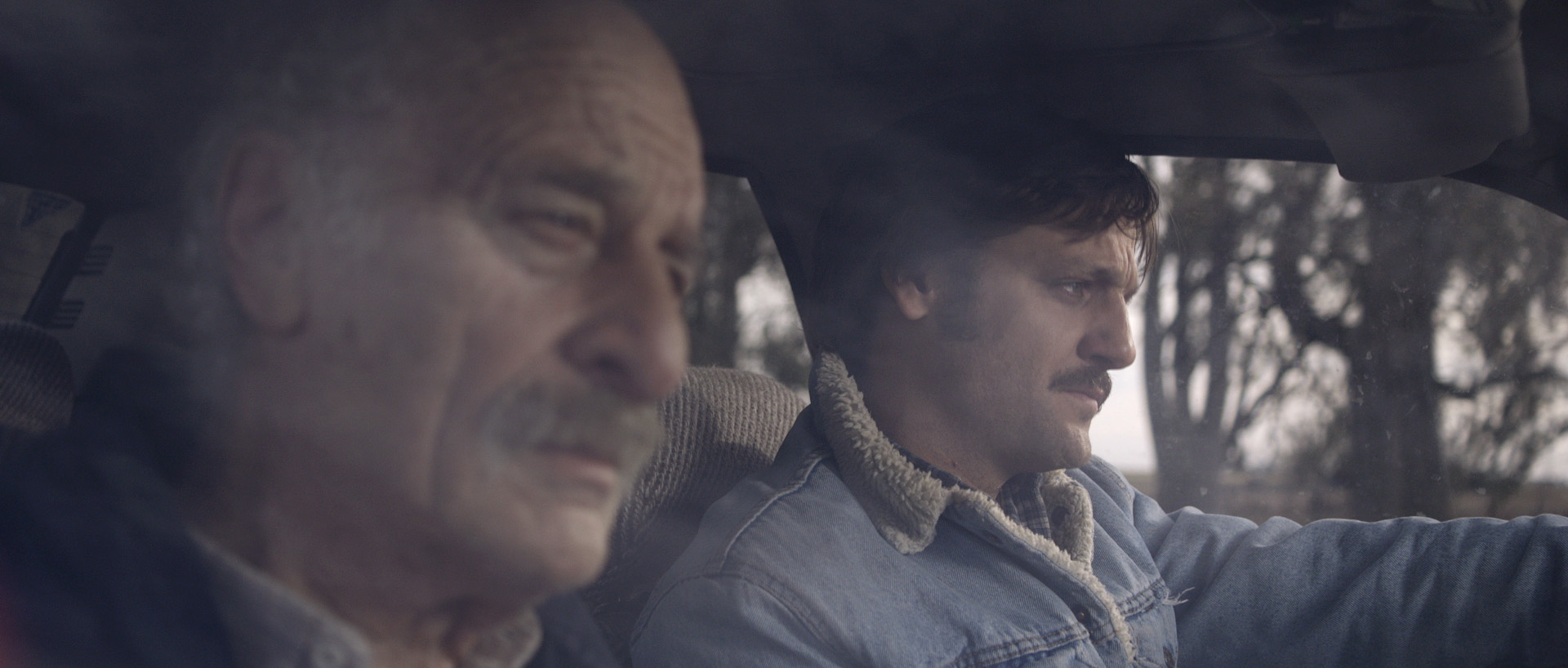 Road To La Paz
25 November, 2015
At first glance, the premise of Road To La Paz (Original Title: Camino A La Paz) may seem predictable. Firstly, because it's a Latin American road movie, and secondly, due to its title – although it refers to Bolivia's capital La Paz, the literal translation of 'camino a la paz' to English is 'road to peace' – which implies the kind of personal journey so often dealt with in films of this kind. However, Francisco Varone's first offering as writer and director is less predictable than you might think, and very enjoyable.
After moving into a new house in Buenos Aires, couple Sebastian (Rodrigo de la Serna) and Jazmin (Elisa Carricajo) begin receiving calls to their home phone looking for a private car or remis service. While Jazmin has a serious job and hopes for a promotion and possibly a child, Sebastian is her polar opposite: unemployed and without a care in the world besides looking after the vintage Peugeot 505 he inherited from his father. When, one night, he and Jazmin argue about his lack of initiative, he makes the most of the tools he has at hand and answers a call, agreeing to drive a client. With that, Sebastian now has a job as a remisero.
One of his regular clients is Jalil (Ernesto Suarez), an elderly Muslim man who Sebastian takes to odd errands and doctors' appointments. The two clash from the beginning. Sebastian is young, self-centred and has no patience for Jalil's needs, both as an ill, elderly man and as a Muslim. Jalil is equally disdainful of Sebastian, but never loses his cool, answering Sebastian's stupid questions with a straight face and cheerfully ignoring the many rules Sebastian has set for travelling in his precious car.
So, of course, Sebastian is surprised when Jalil asks him to drive him to La Paz, Bolivia by car, a journey the elderly man can't make by plane due to poor health. While Sebastian initially refuses, he eventually decides to accept due to his and Jazmin's precarious economic situation.
As the pair set off on their journey, the differences between them are initially amplified in the tiny space of the car. However, their relationship gradually develops and they gain a mutual respect and understanding of one another. Shortly into their trip, Jalil reveals that the trip to La Paz is only one leg of a much longer journey he is undertaking: the Hajj, the once-in-a-lifetime pilgrimage all Muslims must make to Mecca. While Jalil's Muslim faith is key to the film, it isn't so much a theme in itself as the premise on which Jalil and Sebastian's relationship develops. Really, this film is about the characters.
The film is at times funny and unexpected, but most of all, touching. Sebastian's character changes so much over the course of the journey that it's almost impossible not to tear up a little seeing him gently drape a blanket around Jalil's shoulders as they make their way into La Paz.
The characters are likeable, the acting is good (particularly from Suarez, a director and stage actor here making his on-screen debut at the ripe age of 75), and the long shots of Argentina's empty countryside are beautiful. It may be lacking in excitement for some, but on the whole, Road To La Paz is a charming, engaging film that's worth seeing.
Road To La Paz is screening in London as part of the Argentine Film Festival. Full details of the festival programme can be found at argentinefilmfestival.co.uk/programme.html

Follow Sounds and Colours: Facebook / Twitter / Instagram / Mixcloud / Soundcloud / Bandcamp

Subscribe to the Sounds and Colours Newsletter for regular updates, news and competitions bringing the best of Latin American culture direct to your Inbox.
Share: