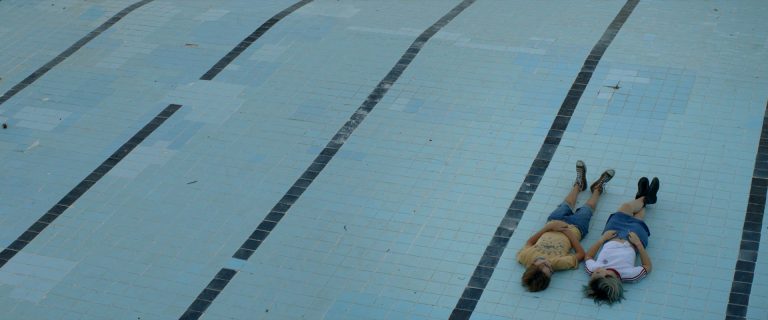 'A Trip To The Moon' Director Joaquín Cambre on Coming of Age, Our Self-Absorbed World and Escaping Reality
18 March, 2019
Joaquín Cambre is an Argentinian film-maker with a background in shooting music videos. For his first full-length feature, A Trip To The Moon (Un Viaje a La Luna), he decided to tell the story of a young boy named Tomas. In his coming-of-age film, Joaquín explores Tomas' piercing desire to escape reality by undertaking a delusional trip to the moon.
A Trip To The Moon is an aesthetically pleasing film with a touching story, yet it is not autobiographical. Joaquín, unlike Tomas, did not battle mental issues, and he had a present father who encouraged his desire to pursue film-making. Yet, Joaquín wanted to discuss mental illness and try to destigmatize certain aspects of it. It's a topic which he plans to continue examining in future movies.
Joaquín's film delves into its characters' fixations. He felt this was important to convey, in order to show how we live in a self-centered and self-absorbed world where everyone is mainly concerned with his or her thoughts, feelings and circumstances. It's a notion that is easily relatable. We may share spaces with our partners, families or house mates, but just because we're physically in the same room or house, doesn't mean we're actually present.
During our conversation, Joaquín talked about how he finds it easy to escape reality and how he actively works on navigating between the realms of dreams in film and the shared concrete world we humans inhabit.
You have a long career in producing music videos. Can you tell me how filming a full-length feature compared?
Yes, my expertise is in music videos. Shooting music videos, I have to create a story and atmosphere in only one day of filming. This background prepared me for shooting A Trip To The Moon because we had to film in 20 days. That was really fast! In my music video world, locations are always my main concern so I always try to develop the scenes based on how the location looks and feels, how the location gives me [aesthetic] opportunities. So that was very difficult to accomplish in a movie, moving from one location to another.  
Why did you choose your first feature to be a coming-of-age movie?
I always asked that question to myself, actually! After the premiere, I realized I started to make short films when I was around 12 or 13 years old. I learned how to make things on my own. I was a very bad student and a very prolific film-maker. I realize now that during my coming of age I decided what I wanted to be and do with my life: to become a director. That's why in my first film I wanted to convey that feeling to the audience.
What made you decide to explore mental health?
I'm not a mental health expert but I've been exposed to [illness] and dealing with it because my best friend has schizophrenia. Mental conditions can sometimes be tricky because it's not always an illness, sometimes it's a different way of seeing life. So you have to be open and listen beyond what most common people see. One of my next movies is about mental illness. I want to continue learning and exploring this topic.
Obsession is another strong theme in the movie. Can you tell me what compelled you to portray this?
I wanted to show that in my film most of the characters are obsessed about something. Sometimes when you are obsessed with something, you are not listening to the people around you. Between the moon trip and the Brazil inclusive trip, there is really no communication about which trip is actually happening. You are talking about your trip, I'm talking about mine and there is no actual exchange of communication. People are like this. We care about our own trip even with our closest people, we're still caring first about our own trips.
Tomas is obsessed with going to the moon because he wants to escape from his life. How do you escape your own reality, obviously in a less dark and heavy way?
I'm a person who is always escaping from reality, every hour, every minute. I'm a very busy film-maker. So, I'm always working but at the same time out of this world, too. I'm basically always hanging from the moon! People who know me know that I'm not listening. I'm always somewhere else […] living between two worlds. So, I actually need someone/something that brings me down so I don't crash.
Were there any specific films or series that you looked to for inspiration for Un Viaje a la Luna?
I have a love for Georges Méliès, my film has the same name as his famous film A Trip to the Moon. I love what Méliès does. He explores what most of cinema stopped exploring: magic without trying to tell a story. I have a theory that films can go two different ways, either the classic narrative story or a documentary. But there is a third one: the experience films, when you don't expect a plot or an end, just to feel the experience. My film is a classic narrative one, but in a way, I would like to be less narrative-driven in the future. That's why George Méliès is a big reference to my film. And the other reference is Gus Van Sant. When I decided I wanted to explore the story of an adolescent boy, I looked into his films because he's great at telling what people feel or think without words, just showing the mind of a character only by expressions or camera angles. I wanted to have that in my film, with the help of music and framing to tell the audience what the character feels. Another director that inspired me is Xavier Dolan. The party scene was inspired by some of his work. I recommend watching his Mommy movie.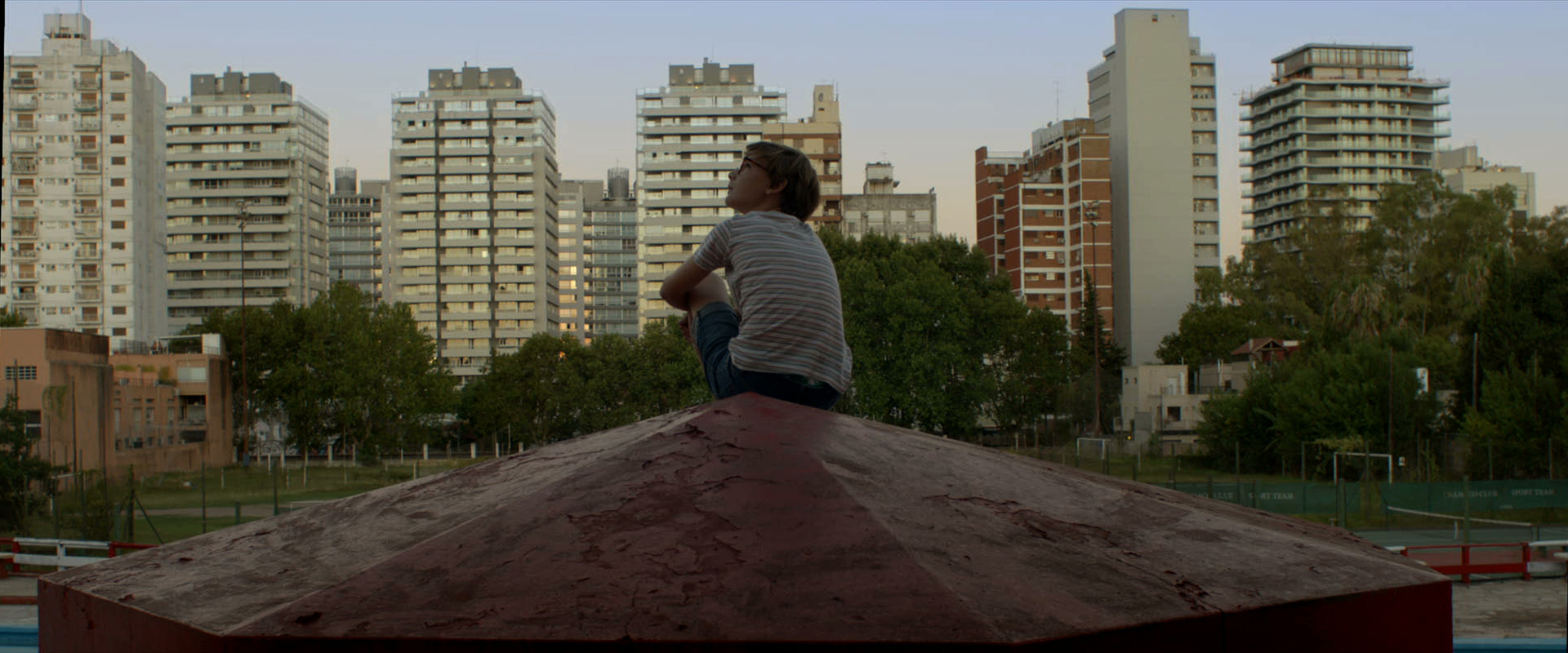 What's in store for you the rest of 2019?
The rest of the year I'm working on a film called Kwio, the Girl from the Future. The movie will star Angela Torres, the same girl from A Trip To The Moon, and it's the story of a girl from the future who travels to Earth to stop a book from being written. She's trying to do this because the book causes problems in the future but she falls in love with the writer.
A Trip To The Moon premieres in the UK on Friday, March 22nd at the ICA.

Follow Sounds and Colours: Facebook / Twitter / Instagram / Mixcloud / Soundcloud / Bandcamp

Subscribe to the Sounds and Colours Newsletter for regular updates, news and competitions bringing the best of Latin American culture direct to your Inbox.
Share: