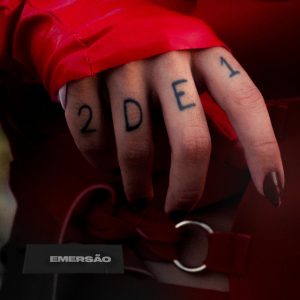 Brazilians have always been driven by the hope of better days. With the current government, this feeling needs to be multiplied. Having faith in what is to come has become essential to getting out of bed every morning. It is based on this belief that 2DE1, formed by twin brothers Fernando and Felipe, created the structures for their new EP, Emersão. Having faith though doesn't mean the duo are religious. They tell a story of struggle based on the constant search for ways to get out of the chaos that Brazil is immersed in. Like their two previous albums (2017's Transe and 2019's Ferida Viva), this is an act of resistance that not even the limitations imposed by the pandemic could prevent from being carried out.
While addressing issues related to the political, social and health crisis, the work encourages the rescue of peripheral and minority populations (especially the LGBTQI+, black and indigenous communities) from an oppressive system, warning about how the "dominant class" manipulates workers, but also offering encouragement. It gives voice to those who have been silenced for a long time, and victimized by violence and neglect, sensitively embracing those who patiently awaited a reunion with family and friends to share all the accumulated anxieties and fears over various lockdowns.
Conceived out of poetry, the songs have a lightness and sensitivity, especially in how they're presented. There is a delicacy in the way the voices are imposed. The musical flow is guided by alternative R&B, which at times is related to gospel, soul and Latin rap. The participation of producer DJ Duh (Grammy winner alongside Emicida for the production of the song "AmarElo"), on "Confesso", and Argentine rapper Pitoniza, on manifesto-track "A Paz é Pálida", raises the bar higher.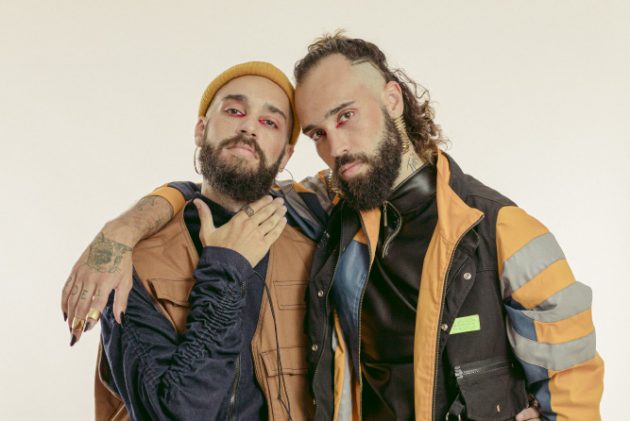 At first, the messages contained in these romanticised songs could be interpreted as loving. However, if you look more closely it is possible to see the real intentions between the lines. There are implicit calls for a social upheaval that generates change, and which if possible, should be done immediate.
"Being offensive has never been so popular, so we need to put a name to things. We need to put the name of the president of Brazil next to what is happening. We need to look at the capitalist system, and it's not just Bolsonaro, it's this whole system, run by the offensive liberal bourgeois, which has never been so pronounced", says Felipe. "We need to look at this and understand why this catastrophe is happening the way it is. My faith is that there's going to be a rise of a real anti-capitalist movement. I have faith and I see it."
This symbology of confrontation with a predetermined power structure is present across all elements of the project. To record a live visual version, Fernando and Felipe chose as the setting the old Portland cement factory building, where in 1962 the iconic Greve de Perus strikes took place in São Paulo. The sleek-production with a grunge aesthetic puts the spectator inside the performance, as if they were at a live show with the right to a light show and a live band formed only by women. "It was very important for us to film there, because it was a strike that lasted seven years during the military dictatorship (that took place from 1964 to 1985) and it won… a strike where the workers got everything they were demanding. It was a fight that paid off. And that's what we want to achieve with Emersão. We are building something, we are fighting, and we are going to get there. We have faith and hope that something will change."
As faith has the power to move mountains, according to Christianity, 2DE1 show in close to 18 minutes that it is necessary to continue believing, while never ceasing from fighting. Emersão shows the way.
Watch the live performance of Emersão below:

Follow Sounds and Colours: Facebook / Twitter / Instagram / Mixcloud / Soundcloud / Bandcamp

Subscribe to the Sounds and Colours Newsletter for regular updates, news and competitions bringing the best of Latin American culture direct to your Inbox.
Share: