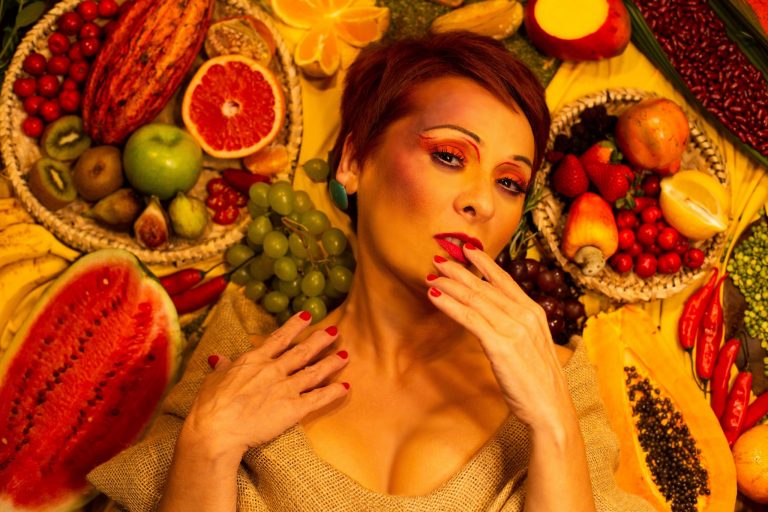 All That Brazilian Jazz Round-Up (Marcos Valle; Mafalda Minnozzi; Eduardo Hopper)
03 September, 2020
Marcos Valle – Marcos Valle JID003
***
Anyone still dancing to the likes of "Odisséia" from last year's clubbers' delight, Sempre, may query how this could possibly come under the label "jazz". OK, there's an element of convenience, released as it is on LA's Jazz is Dead label. However, if jazz can accommodate the likes of Lou Rawls, say, then surely there's room for this mature collaboration between the Peter Pan of Brazilian popular music and the label's founders, Ali Shaheed Muhammad and Adrian Younge.
Like all good jazz, there are trace elements of collaboration and improvisation. Having met up in Rio in 2019 prior to the concert series in Los Angeles, Jazz Está Morto, Muhammad and Younge then sought inspiration from the singer's extensive back catalogue and sent their rough ideas to Valle, not expecting such a rapid response. "I mean, sending him a piece of an idea," Shaheed Muhammad recalls, "and in a few hours later he's sending it back with all these vocals on there, that's just magical." He goes on to describe how, "A couple of songs he [Valle] sat down in the moment and wrote some lyrics about what was actually happening and that's how free and open he is."
Spontaneity is of the essence here. We hear the producer count off "one-two-three-four" at the beginning of the opener, "Queira Bem", and immediately we're immersed in the trademark world of lush melodies and improvised breathy vocals. The accompaniment is that of plugged-in jazz, with electric piano, bass, guitar and keyboard embellishments reminiscent of Arthur Verocai's lush touch. The lovely "Oi" is awash with the kind of swirling organ that graced William de Vaughan's immortal "Be Thankful For What You Got", and we can be thankful for other highlights of this somewhat brief collaboration: the scat-sung, very Azymuthian close-out to "Gotta Love Again", the sumptuous instrumental, "Our Train", the duet with his wife, Patricia Alvi, on the recent single, "Viajando Po Aí", and the densely textured waltz-tempo "A Gente Volta Amanhã", which closes the second side. It may not be top-drawer MV, but there's never a dull moment on this free-and-easy album. Its loose, easy ambience will appeal to fans and the unconverted alike. If it isn't jazz in the most rigid interpretation of the genre, it's certainly the jazziest album Our Man in Rio has yet released.
Marcos Valle JID003 is released by Jazz Is Dead
Mafalda Minnozzi – Sensorial – Portraits in Bossa & Jazz
***
This classy Italian-born and New York-based vocalist spent 20 years or so in Rio de Janeiro, collaborating with Milton Nascimento and Martinho da Vila among others, so there's no question of her qualification to interpret the great Brazilian songbook. But with over half of the 13 numbers here penned by Antonio Carlos Jobim, perhaps the question is more about whether we need still more versions of such indelible classics as "Desafinado". Although it's familiar fare, it is nevertheless a classy affair. Ms. Minnozzi is a highly expressive jazz vocalist and her backing quintet is directed by guitarist Paul Ricci, who has worked with both Astrud and Bebel Gilberto, and includes pianist Art Hirahara and Bobby Watson's former bassist, Essiet Okon Essiet.
There are, too, a few nice surprises in the song selection: Chico Buarque's "Morro Dois Irmãos", sung with moving sincerity and feeling, highlights the educated guitar and piano playing; Coltrane's beautiful "Lonnie's Lament" serves as an unexpected prologue to "É Preciso Perdoar", a song by Alcyvando Luz and Carlos Coqueijo that should be better known than it is; Jobim and De Moraes' "O Amor em Paz" is sung in English as "Once I Loved" in a breathy way that recalls Shirley Horn's dreamy version; there's some outstanding scat-singing on "Jogral" (by Djavan, Filo Machadó and Airto's former guitarist, José Neto); and her Italian-language interpretation of Toquinho and De Moraes' "Mais Um Adeus" is a welcome touch.
So, there's much to enjoy here. The band play beautifully throughout, accompanying a pedigree vocalist with taste and sympathy. The elegant proceedings conclude with "Dindi", which makes me question again whether the world really needs yet another rendition of the old chestnut. But then again, given the current state of affairs, maybe it's exactly what we need.
SENSORIAL – Portraits in Bossa & Jazz is released by MAMA Produções Artìsticas
Eduardo Hopper – Gratidão Infinita
****
This jazz guitarist with a Lusophone variation on a famous name hails from the industrial city of Santo André. Having started learning the guitar at four years old, it won't be surprising to learn that he's a technical virtuoso on the acoustic and electric guitar, as well as the acoustic guitar's Portuguese little brother, the cavaquinho. On the final track of this debut album, "Dona Alzira Vai Viajar", a super-fast choro, Hopper appears to be playing this popular Brazilian instrument at the speed of light. However, this wouldn't be nearly as good as it is if it were all technique and no real substance.
A teacher and versatile musician – who can also play the bass, drums and piano – Senõr Hopper has performed alongside such luminaries as Johnny Alf and the Zimbo Trio during a 21-year career, and has written jingles and TV soundtracks. This first album, then, has been a long time coming, but it's well worth the wait. On the two short tracks, "Recompondo" and "Choro Brincante", Hopper plays the acoustic guitar with a deft touch, but it's the electric guitar that dominates the album. A devotee of Wes Montgomery and Pat Metheny, for two, his guitar has a bright ringing tone that conjures up to these ears more Ella Fitzgerald's long-time accompanist, Joe Pass. The longest of the nine tracks, "Siônica", finds the guitarist in a quiet, introspective mood. Elsewhere, he does his stuff within a small-group context – with sax and trombone on the opening "Onomatopeia" giving way to trumpet and flute on the excellent "Yemanjazz" – but together they manage to achieve a big band feel on "Qualquer Coisa Parecida". Based on the videos available, it would seem that Hopper concentrates on guitar rather than overdubbing bass, drums and piano, but if this isn't the case, it's a testimony to his musical versatility and virtuosity.
It's to be hoped that we will hear more from the talented Mr. Hopper, because this is a very promising beginning.
Gratidão Infinita is released by state51 / INMELO MUSIC

Follow Sounds and Colours: Facebook / Twitter / Instagram / Mixcloud / Soundcloud / Bandcamp

Subscribe to the Sounds and Colours Newsletter for regular updates, news and competitions bringing the best of Latin American culture direct to your Inbox.
Share: