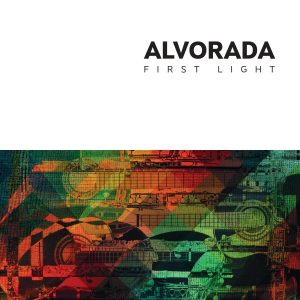 Review
Alvorada – First Light
Brazilian choro has strong followings and many practitioners in Europe, Japan and the USA (there's even an annual festival of Choro in Berkeley, California). So it always comes as something of a surprise that the UK, with its love of most musical things Brazilian, hosts such a small choro community.
Undoubtedly the freshest and most original voice of UK choro is that of Alvorada, already live-show favourites despite having only been together for a short period (they sold out two recent shows at Holborn's Pizza Express). Although all seasoned musicians in other capacities, First Light is their debut as Alvorada, and a fine debut it is, too.
Although a short CD review such as this is not the appropriate place to discuss the complex and fascinating evolution of choro, here's a brief summary: choro originated in Rio De Janeiro in the late nineteenth century, since when it's had its ups and downs in terms of popularity. But for the last couple of decades it's been on a roll, with active scenes also in Brasilia, São Paulo and (to a lesser extent) Porto Alegre. Choro has historically played an important part in the lives of Brazilians as a sort of national 'cement', accepted at every social level and class at one time or another. The word either derives from 'choro' (meaning 'tear') or 'xolo' (a Bantù word for a kind of dance). Early choro mixes two distinct cultures: European formal styles, such as modinha and Italian operetta; and African-influenced lundù and maxixe dance forms. One description of the sound is 'New Orleans ragtime meets light classical': perhaps a little 'pat', but nevertheless illuminating, both traditions sharing as they do a strong sense of syncopation. The instrumentation is: string instruments (as many forms as you can think of), light percussion and wind (especially flute, clarinet and saxophone).
Alvorada showcase the full range with skill and verve, but – and here's the aspect that makes them special – they've composed three-quarters of the tunes themselves, rather than relying upon the safe-but-sometimes-dull 'classical' carioca repertoire. And what's more, each of the three composers has a different style: flautist Rachel Hayter's "The Artful Dodger" and "Dead Sea Samba" both have an edgy, almost funky sound; 7-string guitarist Luiz Morais' "Passeio Brasuca" and "Choro pro Guinga" are gentle and contemplative, not unlike the work of the great 'dentist-guitarist' Guinga himself, to whom the latter tune pays homage; Jeremy Shaverin's playful cavaquinho style is put to excellent use in "First Light" and the humorous "Tom & Jerry" (listen carefully, and you'll really 'see' the famous cartoon cat and mouse in sly combat).
The three choros from other sources are the rarely heard "Okik Ryas" from (probably) Brazil's only successful citarista (no, that's not a Brazilian sitar, it's a fretted zither); a gentle tribute from Cristóvão Bastos and Paulinho Da Viola to one of choro's superstars, the late Waldir Azevedo (even a choro novice will be familiar with Azevedo's "Brasileirinho"); and the beautiful Jacob do Bandolim composition "Simplicidade".
But half the fun of choro is in its mischievous sense of improvisation, counterplay and 'bounce', something that you'll only catch fully if you see Alvorada live. They have a few more summer gigs confirmed at the time of writing: Leamington Spa Festival (June 9th); June 11th and July 18th at the Harrison (a great little music place near King's Cross, with a real 'carioca neighbourhood bar' atmosphere); August 16th at 91 Living Room (formerly the Vibe Bar, Brick Lane, in London's East End); and October 4th at Birmingham Pizza Express. More are being added. Keep an eye on the press: you really need to see these people play, but buy the CD in the meantime.
First Light is available from Bandcamp

Follow Sounds and Colours: Facebook / Twitter / Instagram / Mixcloud / Soundcloud / Bandcamp

Subscribe to the Sounds and Colours Newsletter for regular updates, news and competitions bringing the best of Latin American culture direct to your Inbox.
Share: