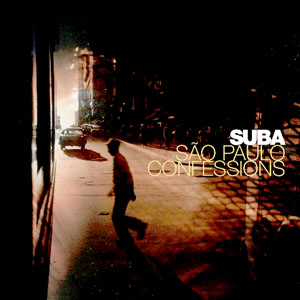 I Always Liked to Bend the Audience's Minds: An Interview with Cibelle
19 July, 2010
Every album Cibelle has made in her short career has represented something of a shift in style. On her debut self-titled album she continued the mix of electronica and bossa nova that she'd perfected when guesting on Suba's Sao Paulo Confessions album. Her second album, The Shine of Dried Electric Leaves, saw her win the approval of the indie-rock world with an album of twisted folk featuring the likes of Devendra Banhart and Tunng's Mike Lindsay. If anyone was expecting more of the same from her next album, Las Venus Resort Palace Hotel, released earlier this year, they will have been extremely disappointed. While the finger could have been pointed at Cibelle for releasing The Shine of while the indie-folk movement was at its peak no such accusations could be made about Las Venus. It's an album in love with kitsch pop from the 60s, where only her voice and willingness to experiment remaining from previous albums.

This move away from current trends resulted in album reviews lacking the praise of previous efforts but slowly people are starting to learn about the record's quirks and pleasures, especially in the live setting, where Cibelle has recently toured with Grizzly Bear and CocoRosie. It's the perfect place to show of her new tropical, electro-pop sound.
Cibelle started her career in Sao Paulo, playing in jam bands. "In Brazil, the scene was jam sessions. I started playing with these guys when I was super young. I was 18 playing with these 35-year olds. We used to play all the cheesiest songs and then flip them around. I always liked to bend the audience's minds."
At that time in the late 80s/early 90s much of the music in Brazil was Western or Western-influenced with few artists wanting to continue the traditions of their country. "When we were growing up we didn't want to be Brazilian. We had 80% inflation every month, America seemed much cooler. But by the mid 90s some northeastern bands started incorporating folklore with rock and other elements such as electronica, and eventually they all came to Sao Paulo. It spread like wildfire. Soon in all the campuses the students were listening to forró and learning about traditions. I learnt percussion and folkloric dance which we weren't taught growing up. I was particularly interested in the folklore around Pernambuco and Alagoas, because that was where my father was from. Northeastern music was really the indie music of Brazil in the mid 90s. I left Brazil when all this was going on. Now there is an incredible independent music scene. There are actually venues to play, lots of bands, lots of singers, but when I was there it was all mainstream shit."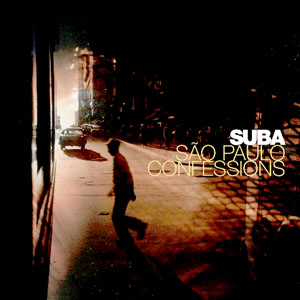 In 2000 Cibelle sang on Sao Paulo Confessions, an album conceived by the electronica producer Suba. It was an album that united traditional South American styles with dance music, making it a big hit on the up-and-coming club scene in Brazil. She would also sing with Celso Fonseca and Otto before Suba unexpectedly passed away. Following this event his record label Crammed Discs asked if she wanted to remain on the label. "I told them to wait. I didn't want to be produced by anyone because Suba took me under his wing. He didn't want me to just be pretty or sing, he was training me to produce. Crammed said they would get me a producer and I said no, I need someone I can actually work with and I found Apolo [Nove]. We did a track and it did super well and so they asked if we wanted to do the album and from there I started coming to Europe."
"I went to London to mix the album [Cibelle, the first album] and ended up in Brick Lane. I had already started seeing more of the world and my mind was opening-up a bit and then I saw this community of creative people around me. Sao Paulo is very decentralised so you have to be in your car but suddenly I was in a street where everyone was creative and working on projects, and so I said 'I'm not leaving, and I moved'"
While in London Cibelle made the The Shine of album with much help from Mike Lindsay from Tunng. It was only with the making of Las Venus though that she managed to get a solid bunch of musicians around her that she would also be able to tour with. "It took me a while to find my band. The first one it was like I'm water and they're oil. They were all straight-up guys. It's been a journey finding THE band which is why I'm so in love with this one."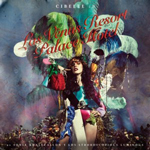 There is one clear reason why this album has a more upbeat approach than previous efforts. "I was more depressed before, now I'm less depressed. I am sensitive to energies around me but I'm better at dealing with that now." This is especially apparent in the choice of covers with a song from a James Bond movie ("Underneath the Mango Tree"), a song by a musician famous for writing for Looney Tunes ("Lightworks") and a rendition of Kermit the Frog's "It's Not Easy Being Green."
It's clear that Cibelle doesn't worry too much about what her audience think of her. "I never know how people are going to perceive me. Some people still pigeonhole me as the bossa nova artist, or the crazy girl or whatever, but it's not like I'm ever producing a track to feature on the radio. I always just do what my heart tells me. But I love seeing the perception of people. A lot of people freak out trying to control what people think of them which is impossible because people always think something according to their emotional luggage or whatever."
Check Cibelle's Myspace page for up-to-date tour dates
Buy Las Venus Resort Palace Hotel
Download Las Venus Resort Palace Hotel

Follow Sounds and Colours: Facebook / Twitter / Instagram / Mixcloud / Soundcloud / Bandcamp

Subscribe to the Sounds and Colours Newsletter for regular updates, news and competitions bringing the best of Latin American culture direct to your Inbox.
Share: