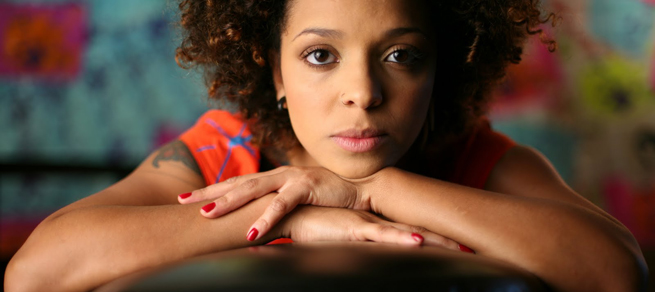 Review
Anelis Assumpção – Sou Suspeita Estou Sujeita Não Sou Santa
Anelis Assumpção is always going to be compared to two people; first is her father Itamar Assumpção, who was one of the most important musicians in Sao Paulo in the 80s and 90s. Second is Céu, with whom Anelis often sings both on stage and on record (she was one of the collaborators on Céu's Vagarosa). It's the second of these that seemingly has had the most influence on the sound of Sou Suspeita. Estou Sujeita. Não Sou Santa, however there are moments here where the revolutionary spirit of Anelis' father shines through.
The album, as with other recent albums from the current Sao Paulo scene, contains a myriad of styles, with the Jamaican dub as on "Bola Com Os Amigos" and "Neverland" very prominent. It's in these hazy, bass-heavy tracks that the comparisons to Céu exist, with both artists seemingly able to conjure the narcotic feel of Sao Paulo at night. Yet, there are also songs like "Sonhando", a collaboration with Karina Buhr which brings an Afro-Brazilian beat and is quite possibly the highlight of the album. You can also conclude that there are traces of Itamar on this song, such is it's rhythm-heavy, intense approach, which brings to mind instantly his work in the early 80s.
Two songs are sung in English, "One Day" and "Secret Garden" and both opt for a jazz approach, not sounding too dis-similar from Blubell, another Sao Paulo artist. Though the male counter-vocals in "One Day" are the kind of touch that I'm not sure Blubell would ever try, and it's these little details that make Sou Suspeita. Estou Sujeita. Não Sou Santa so special.
It seems as if vocals are the one area where Anelis is happiest to experiment, alternating her own voice between singing and spoken word, as well as Portuguese and English, as well as allowing for often highly contrasting backing vocals. The description of a lover in English by a deep, male voice on "Amor Sustentável" is another of these touches which gives the album some real depth. Another example would be the soulful backing vocals of "Alta Madrugada" before the song starts to spazz out in a blitz of distortion and horns.
While it could be quite easy to refer Anelis Assumpção as just another good new singer from Sao Paulo this would neglect the fact that this is an album as dense as the works of her father and Céu, which is high praise indeed.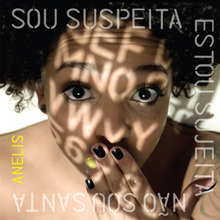 Sou Suspeita. Estou Sujeita. Não Sou Santa is available from Scubidu Records.
You can find oure more about Anelis Assumpção at anelis.com.br.

Follow Sounds and Colours: Facebook / Twitter / Instagram / Mixcloud / Soundcloud / Bandcamp

Subscribe to the Sounds and Colours Newsletter for regular updates, news and competitions bringing the best of Latin American culture direct to your Inbox.
Share: