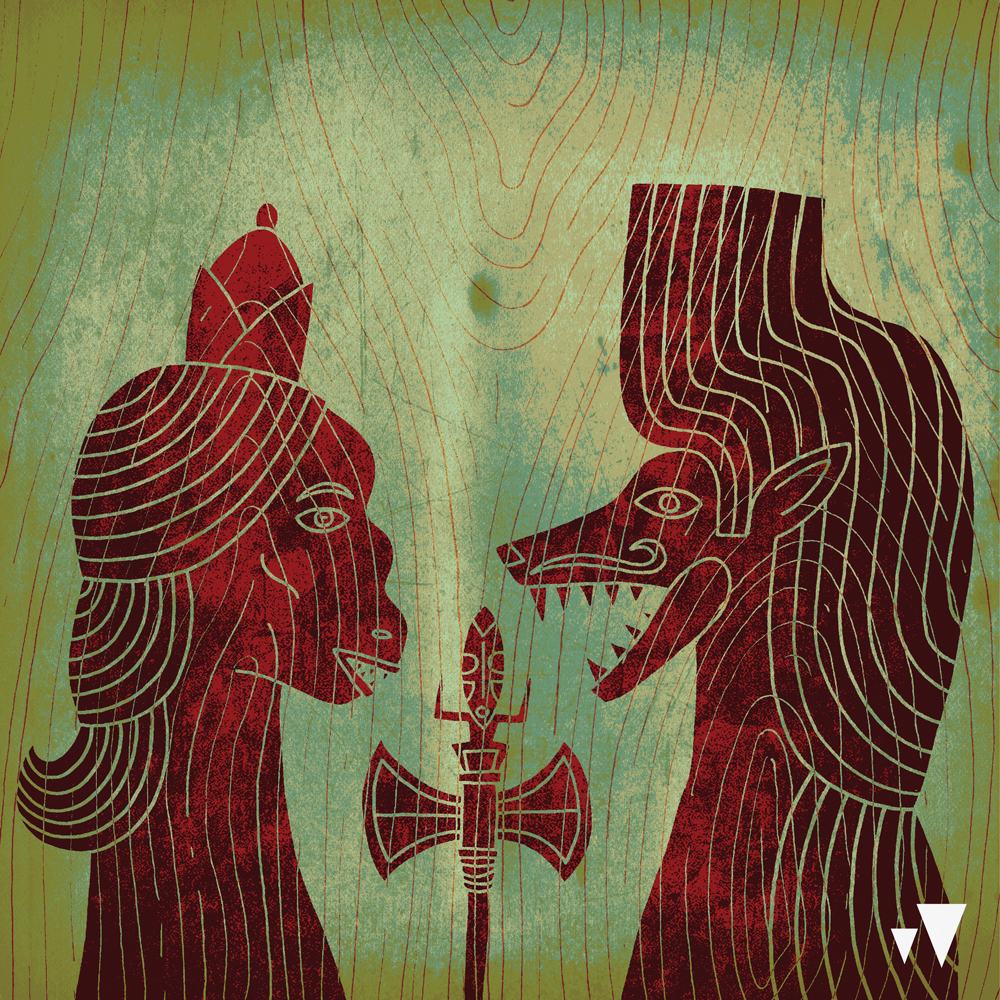 When Bixiga 70 released their self-titled debut album in 2011 I jumped at the chance to call it "Brazilian afrobeat", which is essentially what it was, a 10-piece orchestra heavy in percussion and horns playing extended jams that always threatened to tear the roof off. At times they veered into disco or Afro-Brazilian rhythms but the afrobeat influence was impossible to ignore. The fact that one of their band members, Mauricio Fleury, had spent a good amount of time with afrobeat icon Tony Allen and wanted to put what he had learnt from him to good use was inescapable.
On their second album – also titled Bixiga 70 in Brazil, though re-titled Ocupai for its international release – things are different. The sound is no longer so easy to describe. The line-up is the same – guitar, bass and keys with an arsenal of brass and drums – but they've taken the sound up a level. Bixiga 70 have only been together a few years but this already sounds like a band hitting their peak, 10 members bringing their influences to the table for a sound that pushes the limits of the big band format, a format that is becoming increasingly popular with brass bands, gypsy orchestras and afrobeat groups showing up in all the major cities of the world. As well as being influenced by Tony Allen, Fleury also told me when I interviewed him earlier this year for the Sounds and Colours Brazil book that Antibalas and Budos Band were big influences for the way they added their own identity to the afrobeat or ethiojazz sound. On their latest album, this is exactly what Bixiga 70 have done. It's a mind-blowing stew of sounds that makes even Antibalas sound conservative in comparison.
[soundcloud url="https://api.soundcloud.com/tracks/110821395″ params="color=ff6600&auto_play=false&show_artwork=true" width="100%" height="166″ iframe="true" /]
Strangely, the album starts with its most subdued track, a cover of Os Tincoãs's "Deixa a Gira Girá", which is barely recognisable from the original. It's also an interesting parallel with the first album. That one started with "Grito de Paz", a song that was inspired by the melodies of Os Tincoãs (who are, by the way, a hugely influential Brazilian vocal group from the 70s who perfected a unique blend of pop and African spirituality – well worth checking out). It shows the confidence of the band, converting the original track's simple vocal melody into a wall of horns. It works perfectly in cleansing the palette and adding a sense that the album is going to become somewhat grandiose in nature. It's also the start of a trend across the album, with each track very much its own thing, with its own identity and influences.
"Ocupai" starts with the kind of James Brown funky drummer beat that every hip-hop cat wants to sample before a spaced-out keyboard starts sending signals into outer-space. Soon you're in a polyrhythmic whirlpool; horns, guitar, bass and percussion weaving in and out of each other as the beat spins you round. On "Kalimba" we get a spiralling West African guitar line to spice up affairs; on "5 Esquinas" we're going on a manic sprint through the centre of Addis Addab; "Tangará" again takes an African influence but here its distorted blues guitar from the Sahara desert which gets things moving.
[soundcloud url="https://api.soundcloud.com/tracks/110821737″ params="color=ff6600&auto_play=false&show_artwork=true" width="100%" height="166″ iframe="true" /]
My favourite track is "Kriptonita", but then I have always been a big disco fan at heart. This one starts slow with low-slung bass, keyboards fidgeting and horns telling the crowds to move to one side. Soon the path is clear, the horns get feisty, drums are all out assaulted and quite easily the best guitar riff I've heard all year sinks its teeth into me. If that was all there was, it would be enough, but this one builds and builds. There are Bernie Worrell-esque keyboard squeals, bass solos, and countless drops in and out of the groove. You know that scene in Talking Heads' Stop Making Sense when David Byrne starts running round the stage as the band suddenly turns into a monolithic groove. Well, you'll be running round your speakers listening to this one, that's for sure.
I honestly thought that Bixiga 70's first album was great, one of the best albums in recent memory in Brazil. The fact that they've taken their sound to a new level and one that is so much higher than what they've achieved before either means I was wrong on that first one, or that this is one of the greatest albums I've heard in a long time. I think it might be the latter.
Undoubtedly the best Brazilian album of 2013, and possibly the best Brazilian album of 2014 now that it's being released internationally, this is essential listening. If you like afrobeat, Ethiojazz, brass bands, polyrhythmic paeans, Bootsy Collins jams, Saharan grooves, acid jazz moves or any form of music that's ever existed then you've got to listen to this album. It really doesn't get much better.
Ocupai is released by and available from Amazon (UK | USA) and iTunes

Follow Sounds and Colours: Facebook / Twitter / Instagram / Mixcloud / Soundcloud / Bandcamp

Subscribe to the Sounds and Colours Newsletter for regular updates, news and competitions bringing the best of Latin American culture direct to your Inbox.
Share: