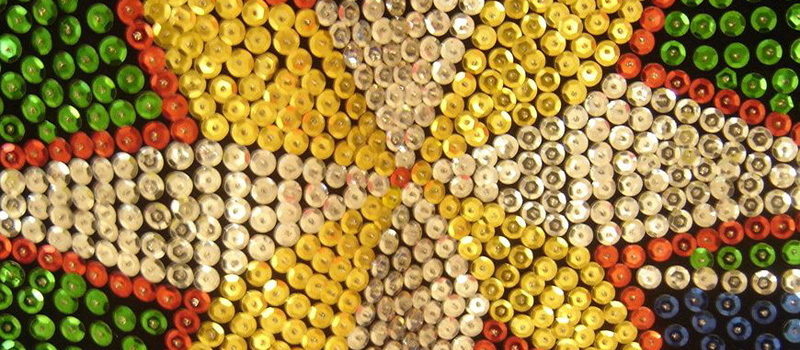 Boebis' Pernambuco Mix
25 February, 2015
The musical jewels of Pernambuco are uncovered by Boebis in his latest mix for us, a cornucopia of delights from one of Brazil's most culturally rich states. Here's his intro:
"'Size doesn't matter', could well be the motto of the Brazilian state of Pernambuco. Indeed, with only 1% of Brazil's area it is still one of the most culturally rich places in the country. Maybe it's because Brazil's colonization started there, mixing for the first time Indians, Europeans and Africans cultures and giving birth to embolada, samba de coco, repente, frevo, maracatu de baque virado, maracatu rural or ciranda. Maybe it's because Pernambuco is located in the extreme east of Brazil, that kept it isolated from foreign influences. Or maybe it's because its musicians had their ears open and mixed their music with the best Brazilian and gringo ones, inventing baião, udigrudi or manguebit. Or maybe Pernambucanos just love singing and dancing even more than elsewhere in Brazil. I couldn't tell, but for sure I can listen and enjoy!"
Artwork: photo of Janderson Nobre (Gola do Maracatu Rural, Nazaré da Mata, 2008)
You can check out more of Boebis' mixes and his amazing research into Brazilian music (in French) at Bonjour Samba and Berceuse Électrique.
Here's the full tracklisting:
1. O Cordel do Fogo Encantado – Os Oim do Meu Amor
2. Maciel Salú E O Terno Do Terreiro – O Dia Da Caça (Maciel Salú)
3. Cláudio Rabeca – Herança (Cláudio Rabeca e Hugo Linns)
4. Luiz Gonzaga – Sabia (Luiz Gonzaga /Zé Dantas)
5. Azulão – Tropé de Cavalo (Genesio Guedes, Abenildo Lucena)
6. Jacinto Silva – Coco Sincopado (Jacinto Silva / Zezé da Lojinha)
7. Dominguinhos – Baião Mimoso (Dominguinhos – Anastácia)
8. Lia de Itamaracá – Ciranda Feiticeira (Ozires Diniz / Fernando Borges)
9. Baracho e seus Cirandeiros – Morena vem ver
10. Quarteto de Olinda – Caldo de Cana (Cláudio Rabeca)
11. Orquestra Popular da Bomba do Hemetério – Frevando Em Bomba Do Hemetério (Maestro Forró)
12. José Menezes – Último dia (Levino Ferreira)
13. Siba & Barachinha – Marcha macia (Siba)
14. Antônio Caju E Caetano Da Ingazeira – Cachorro Do Patrão
15. Mestre Salustiano – Coco de Manoel
16. Luiz Paixão – Bem Temperado
17. Tribo Tupã – Tribo Tupã (sample)
18. Rodrigo Caçapa – Coco Rojão Nº3
19. Alessandra Leão – Mofo
20. Ave Sangria – Hey Man
21. Orquestra Contemporânea de Olinda – Durante O Carnaval
22. Mestre Ambrósio – Pescador (Sergio Cassiano)
23. Siba e Roberto Corrêa – Nos Gerais (Roberto Corrêa e Néviton Ferreira)
24. Expedito Sobrinho e Fenelon Dantas – Este Mundo Que Eu Vejo No Presente Eu Não Sei Quanto Tempo Vai Durar
25. Volta Seca – Mulher Rendeira (sample)
26. Biu Roque, Siba e Fuloresta do Samba – Maria, Minha Maria (Domínio público)
27. Robertinho do Recife – Baby doll de nylon

Follow Sounds and Colours: Facebook / Twitter / Instagram / Mixcloud / Soundcloud / Bandcamp

Subscribe to the Sounds and Colours Newsletter for regular updates, news and competitions bringing the best of Latin American culture direct to your Inbox.
Share: