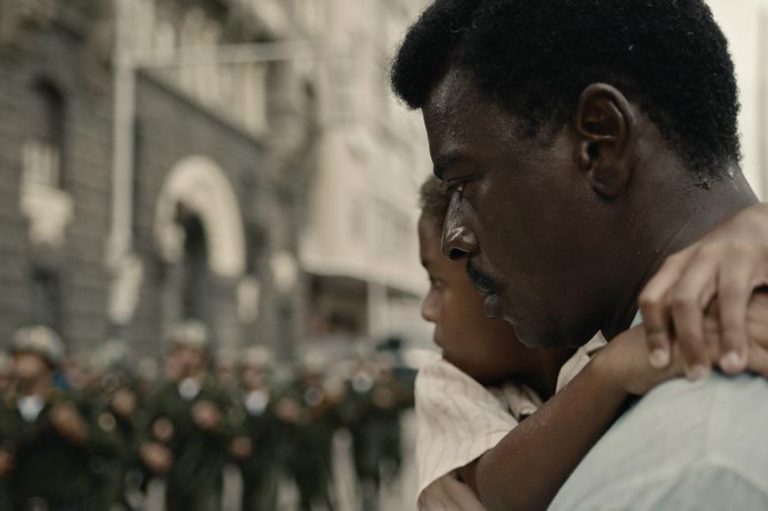 Brazilian Film 'Marighella' Controversially Denied Release Date
20 September, 2019
There certainly feels like a case of reality following fiction after the directorial debut of Wagner Moura (known for his roles in Elite Squad and as Pablo Escobar in Narcos), Marighella, found its release date cancelled by Brazil's national film agency, ANCINE.
The film tells the story of the final years of Carlos Marighella's life. Marighella, described as a Marxist-Leninist, was a writer and guerrilla fighter who proved a thorn in the side of Brazil's military dictatorships, from the reigns of Getúlio Vargas through to the return of military governance in 1964, which is when this film is set, leading up to his execution by the police in 1969.
With Seu Jorge playing Marighella the film earned favourable reviews when it had its premiere at this year's Berlin Film Festival. But even then there were signs that the film would prove to be controversial with Brazilian president Jair Bolsonaro saying in a video that "Wagner Moura doesn't show the crimes practised by Carlos Marighella," referencing the calls for violence that Marighella urged against police and military oppression.
This led to critics starting a hashtag of #MarighellaTerrorista and heading over to the film's IMDB page to give it one-star reviews and negative comments despite the fact that it wasn't available for Brazilians to see. IMDB have since removed all of these comments and reviews.
The latest trouble for the film has seen its Brazilian release date of November 20th cancelled. This date was chosen to coincide with the month of the 50th anniversary of Marighella's death and the Dia da Consciência Negra (day of black consciousness) in Brazil. The film's producers O2 Filmes have stated that the reason for the cancellation was due to them not being able to "comply with procedures" required by ANCINE, who have consistently made unusual requests of the film. It is largely believed that this interference is due to Bolsonaro's increased control of the film agency, which is predicted to have its funding cut by 43% in its upcoming budget.
Yet the film's producers have been bullish about the fact it will still get shown at film festivals around the world, and during interviews at its premiere in Berlin, Moura was very aware of the problems that the film would cause, stating that they would look for independent distribution if needs be. It seems like that may now be the case.
Watch the trailer (in Portuguese) below:

Follow Sounds and Colours: Facebook / Twitter / Instagram / Mixcloud / Soundcloud / Bandcamp

Subscribe to the Sounds and Colours Newsletter for regular updates, news and competitions bringing the best of Latin American culture direct to your Inbox.
Share: