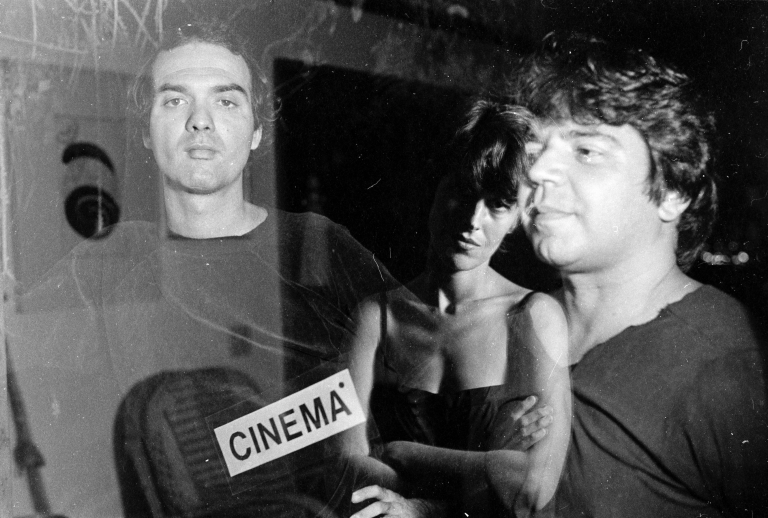 Discos Nada To Release Two Experimental Gems from Brazil, Caracol and Cinema
11 November, 2020
Over the past decade, São Paulo label Nada Nada Discos have been releasing deluxe editions of everything from essential early Brazilian punk, unreleased 80s post-punk, Scandinavian jawbreakers Anti-Cimex and contemporary acts like Rakta. On their new sub-label Discos Nada, experimental Brazilian music is the focus, kicking off with two releases: the future primitive masterpiece Caracol by R.H. Jackson and João de Bruçó, and the obscure avant-pop record Cinema.
Cinema were a collective from Rio De Janeiro that left their mark on an eponymous 1985 LP, the only album they ever released. At Cinema's core were multi-instrumentalist Alex Meireles and singer Annabel Albernaz, as well as Tetê Sá and Ronaldo Tapajós. The latter of these had been working in an electronic music research laboratory at the Federal University of Rio de Janeiro with Brazilian electroacoustic music pioneer Reginaldo Carvalho.
Later, at the Instituto Villa Lobos music conservatoire, Tapajós met Tetê and they began making commissioned works with the intention of raising money to produce their own project, Cinema, in total freedom. Alex and Annabel joined and they started recording the album, intended to be a part of a never-completed project that also included a play, a booklet and a multimedia set.
Over a year of recordings they led a theatrical tour through musique concrète, electronic pop, chamber rock, and instrumentas. Even though it doesn't sound like a soundtrack, the final album feels like a cinematic experience – the result of the group's research, experimentation and composing methods. Highlights are the lovely tracks "Sem Teto", and "Intervalo", that features none other than Paulo Moura on clarinet. Cinema described themselves as "a basic center of free production", and hence the album features many other guests.
The cover art, designed by artist Waltércio Caldas, follows the same mood: the front, entirely red; the back, a dark picture of a LP in the asphalt. A sticker upon the photo has the only information, the word "CINEMA", and the musician's names. One thousand copies were pressed, and they remained out-of-sight for a long time. In 2017, "Sem Teto" was featured on Outro Tempo (Electronic And Contemporary Music From Brazil 1978-1992), a compilation curated by John Gómez, via Music From Memory, bringing some attention. Nevertheless, Cinema remained enigmatic.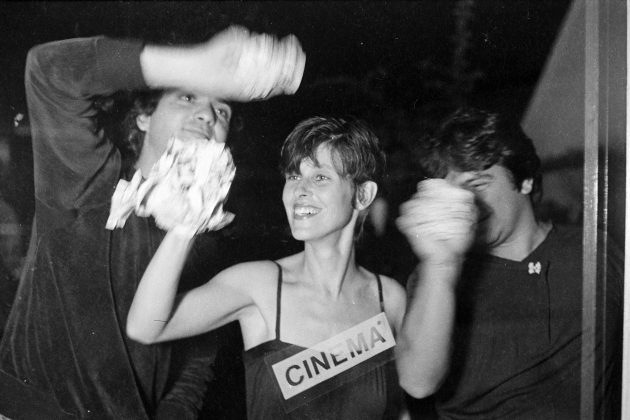 In this reissue, extensive notes on its history by researcher and journalist Bento Araújo, author of the Lindo Sonho Delirante book series, and testimonials by the members are enlightening. It is remastered from the original tapes and expanded by two unreleased tracks.
***
Discos Nada's second release, Caracol (portuguese for snail) was already an underground classic in Brazil and the world-over. Differing to the diversity of Cinema, R.H. Jackson and João de Bruçó pass through a more linear direction, in a humorous ritualistic improvisation. The outcome is a weird approach to the fourth world concept, through Brazilian music traditions, technological mastery, and total freedom.
Jackson, known for producing tonnes of albums in the 90s, worked alongside Miguel Barella at Estúdio OBJ where João was recording music that he intended to be free from traditional structures. It caught Jackson's attention, and he proposed working with João.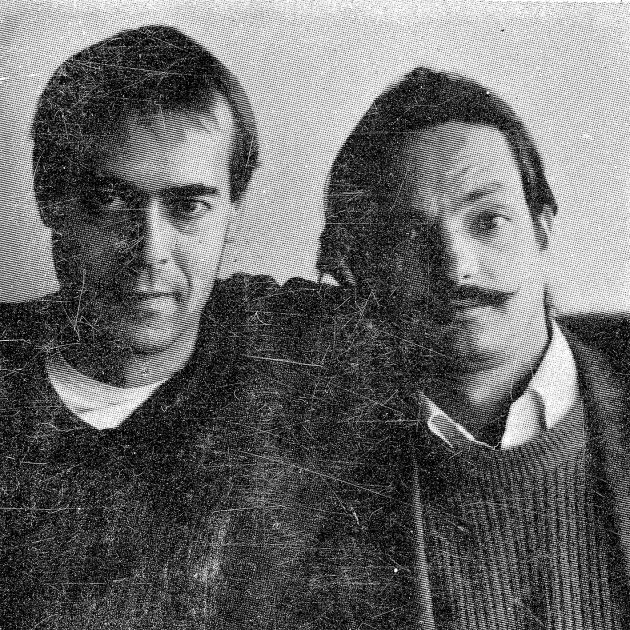 The recording for Caracol took place at OBJ between 1988 and 1989. According to journalist Alex Antunes this was a time when "sound radicalization was taking place. As the creative explosion of post-punk was assimilated and diluted by the market, the most visionary musicians looked to electronics and sampling, noise, heavy percussion for ways to go ahead". Antunes, who was a member of Akira S e as Garotas que Erraram and Jackson's partner at the Manifesto label, adds his recollections to the reissue liner notes, along with texts from Bento Araújo and both musicians.
Listening to these two albums, it's hard not to think about the vastness of these musicians' backgrounds (Brazilian folk, classical, musique concrète and contemporary experimental acts) and how this, combined with the music contemporary to them, provided the base for such unique sounds.
Both Cinema and Caracol can be found, for the first time, in digital formats, via Bandcamp, and vinyl copies will be available in December.
Watch out for Discos Nada's next release – an exquisite and long-awaited edition of a cult experimental multimedia project from 70s São Paulo, soon to be announced.

Follow Sounds and Colours: Facebook / Twitter / Instagram / Mixcloud / Soundcloud / Bandcamp

Subscribe to the Sounds and Colours Newsletter for regular updates, news and competitions bringing the best of Latin American culture direct to your Inbox.
Share: