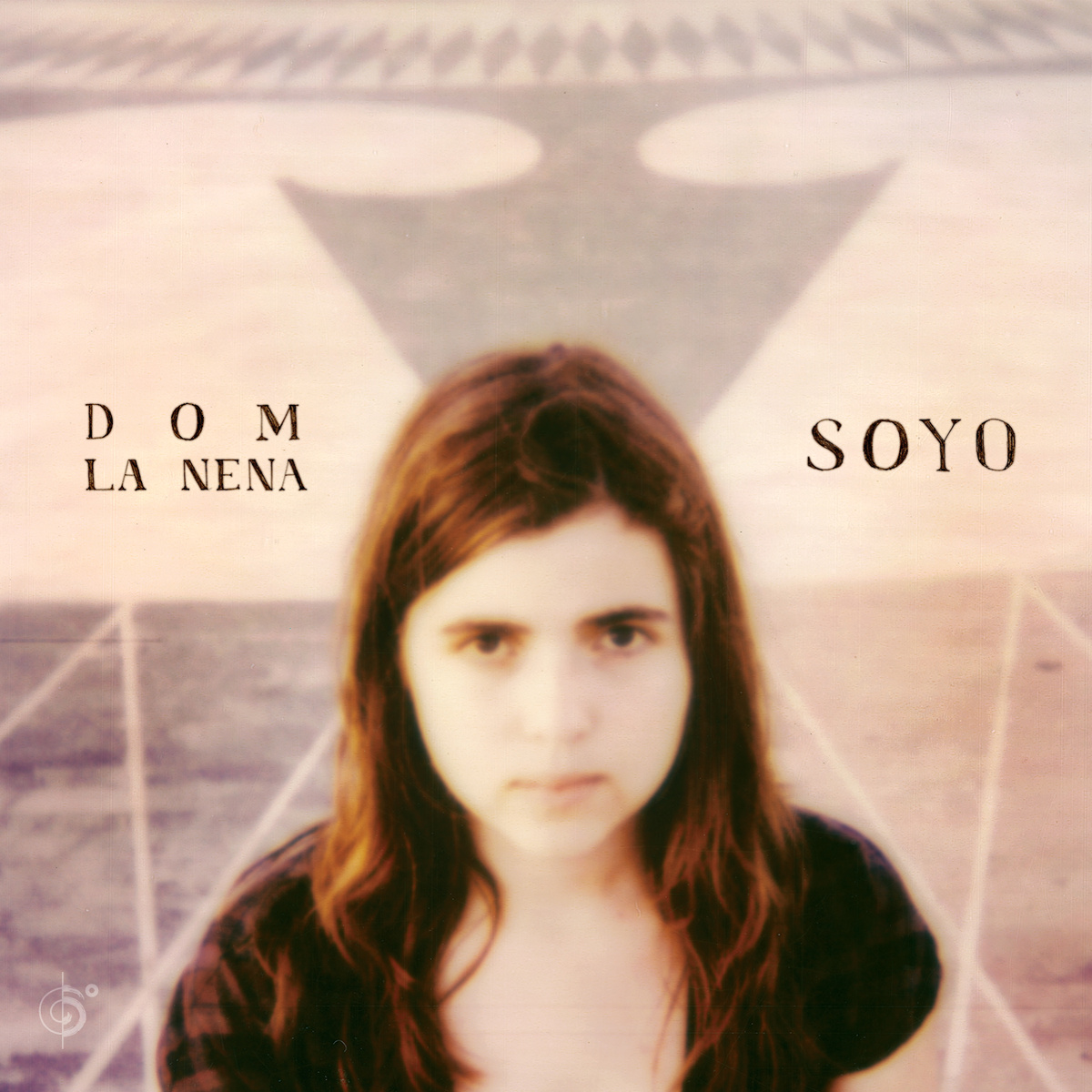 The career of Brazilian-born Dom La Nena has amplified steadily since age five when she began to study piano, and then cello. Now, 20 years later, a multi-instrumentalist, composer and vocalist, Dom has released her second solo album, Soyo, or Soy Yo ('It's Me' in Spanish).
Soyo begs comparison with her first album, Ela (Portuguese for 'she'). The two are equally lovely, but La Nena's freshness, her dorky elegance, and how she presents herself as both seasoned and callow, are more grounded now, and more assertive, following her changing co-producers and two years of exploration. As she moved from British singer/songwriter, Piers Faccini, to fellow Brazilian, Marcelo Camelo, the tenor of her work for the most part has shifted from ethereal to percussive, albeit a breezy percussive. (Faccini continues to collaborate, contributing to Soyo the lyrics to "Carnaval".)
Born Dominique Pinto, but nicknamed 'La Nena' (young girl), Dom's longing for a home while holding fiercely to her wanderlust (to soar, to explore, to be free) is the recurrent, clearly personal theme in her music; this paradox was trademarked in her song, "Golondrina," (Swallow), appearing first on Ela and reprised here on Soyo. Dom wishes to emulate the swallow's flight, even though, having flown so far and wide, it has forgotten those who await its return.
Ela's "Golondrina" is wrapped sparely in strings, and the lament of Dom's cello sets its rich melancholic tone. The "Golondrina" of Soyo on the other hand, opens assertively with a piano and drum. Now it seems that the longing has become an imperative for the swallow to find its way home; the insistent 2/4 drum taps here like an impatient foot in a thick boot.
Dom La Nena has lived her 25 years in Brazil, Argentina, New York and Paris. Is it now that she feels the need to return home? Brazil frames "Vivo Na Maré" (I Live In The Sea), back-dropped by the easiest of sambas and building to immediacy by Camelo's batucada-lite; but the tune remains fluid and easy, riding on background strings. Again, Dom sings of homelessness: "I have no home, no, I live in the sea." "Vivo Na Maré" may be the most poignant tune on this searching album.
"Llegaré" (I'll Arrive/Get There) begins with a bare piano introducing Dom's soft, wistful vocal and her homecoming companion, her cello; it foretells her arrival, her settling down, yet she knows not where, nor when, that will be. "Llegaré" also unfolds nicely as she layers her hurried vocal tracks into a baroque chorus betraying her eternal restlessness. You doubt once again whether she will ever rest.
­­­­­After having immersed myself in the sincerity, tenderness and maturation of her recorded work so far, I wonder whether Dom La Nena has mined her searching to the deepest vein, and whether, in her next offering, we'll meet a new Nena, quite possibly a musical "mujer" now, but an artist that is equally fetching.
Soyo is available from Amazon UK, Amazon US and iTunes

Follow Sounds and Colours: Facebook / Twitter / Instagram / Mixcloud / Soundcloud / Bandcamp

Subscribe to the Sounds and Colours Newsletter for regular updates, news and competitions bringing the best of Latin American culture direct to your Inbox.
Share: