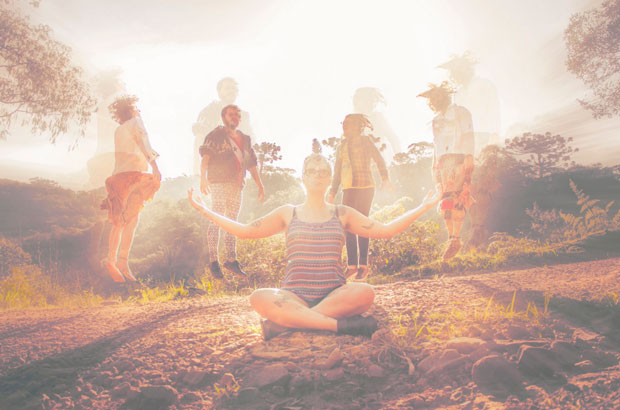 Tatiana Schettert
EXCLUSIVE: Francisco, el Hombre Stand Up Against Brazil's Narrow-Minded Definition of a 'Family'
06 November, 2015
For their latest video, entitled "Minha Casa", Mexican/Brazilian group Francisco, El Hombre have decided to strike a chord of familial togetherness, no matter the make-up of your family unit. Although this should be a given in the modern world it is currently not the case in Brazil.
On September 24th 2015, the Estatuto da Família (Statute of Families) was brought into play. This is a piece of legislation that aims to guarantee rights for Brazilian families regarding services such as healthcare, but has at its core the prejudicial definition of family as a unit based on one man and one woman. This excludes not only LGBT families, but also any non-traditional configuration of a family that might arise from life's circumstances.
It is no surprise then that for their latest video, Francisco, El Hombre have decided to show how diverse and wonderful our family units can be, and how each one is full of happiness and love for one another.
The group have also set a challenge to try and raise awareness of this issue even further. They have set a contest whereby anyone that shares the video for "Minha Casa" along with the hashtag #FranciscoNaMinhaCasa and the answer to the question "WHO IS MY HOME?" will be in the running for the change to have the group play at their house. Although be warned, this content is only open to Brazilian residents (sorry!) for obvious reasons. However, the band are not discounting doing a second round of the contest including the whole planet.
Watch the video for "Minha Casa" below (and remember to Tweet and raise awareness of this issue!):


Follow Sounds and Colours: Facebook / Twitter / Instagram / Mixcloud / Soundcloud / Bandcamp

Subscribe to the Sounds and Colours Newsletter for regular updates, news and competitions bringing the best of Latin American culture direct to your Inbox.
Share: