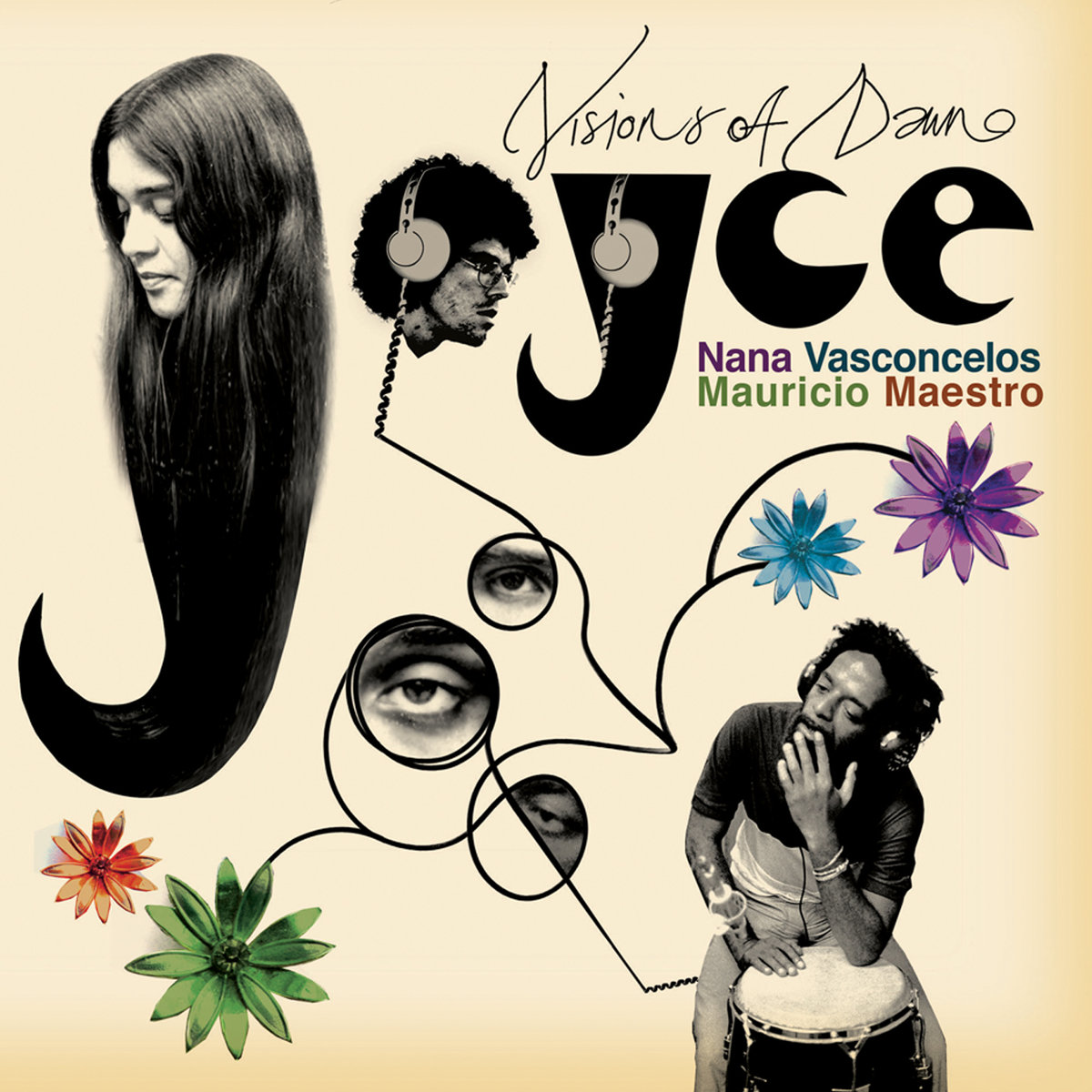 Joyce's 'previously-lost' Visions of Dawn album is set to be re-released on vinyl by Far Out Recordings. Recorded in 1976 in Paris, which was then a hub of Latin American political expatriation, though not released until 2009 when it was discovered by Far Out Recordings, it is an album of guitar-based folk that must have sounded avant-garde at the time. To the listener, this album may feel revolutionary, in the same vein as many similar 70s albums, with its songs working towards a final goal that would not lead to a humanist Brazilian music and society but would ultimately leave the musicians content with their place in the world.
Visions Of Dawn is a fruit of the coming together of three Brazilian music greats: Joyce, Nana Vasconcelos and Mauricio Maestro. It is not an album that leaves one in awe, as for example Tropicália: ou Panis et Circencis still can, but it impresses and leaves a feeling of deep satisfaction. The album begins very well with the song "Banana," a song to let one's self wilt beautifully or else dance to. The song's instrumentation is great but her voice is even greater. It is a song that should be listened to loud, as it's less about intimacy than it is about grooves.
"Clareana" idyllically begins with humming and soon shifts to Joyce singing a slow and beautiful song alongside a convivial guitar. Her singing begs us to clap along. The album continues on for 9 songs in total, some slow, some fast, but all well composed and well performed. It's an album that can affect a listener through lyric, melody and rhythm. The guitar playing is often playful and playfulness along with Joyce's voice is a wonderful combination.
In the 70s, many felt that the only fulfilling future would be to commune with the immaterial as opposed to the material. Eastern philosophy and religion or, for example, the dripping that Jackson Pollock used to seek in his paintings, can be heard as an effect in much of the music of the 70s that has become reputed later. There is also the influence of psychedelia. These are expressions that we hear on Visions of Dawn, the times expressed through the lives of the musicians.
The album's nine songs are truly "Visions Of Dawn" or perhaps "Etudes in Dawn", dawn being understood as new or renewed beauty. Each is a listen that allows us to transcend into deeper feelings. There is a freedom in the music that can only be the product of a new humanist existentialism or a deep want for change. It is a feeling that requires sitting and listening to, contemplation and/or dancing in order to achieve. It is an album that is not to be ignored; it asks us to get up and dance, to feel the music.
Visions of Dawn is available on vinyl through Amazon UK, Amazon US and Bandcamp. The album is also available digitally through iTunes.

Follow Sounds and Colours: Facebook / Twitter / Instagram / Mixcloud / Soundcloud / Bandcamp

Subscribe to the Sounds and Colours Newsletter for regular updates, news and competitions bringing the best of Latin American culture direct to your Inbox.
Share: