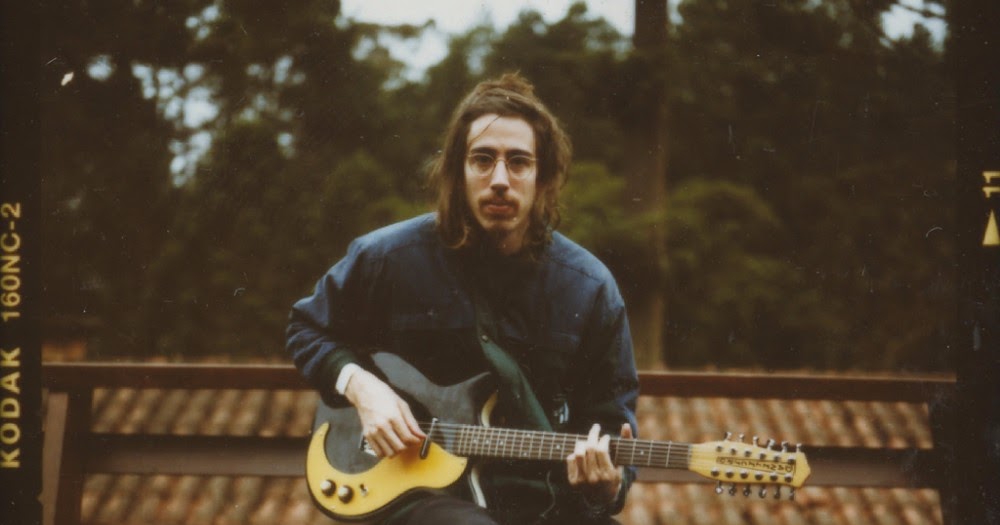 Luiz Gabriel Lopes' 11 Brazilian Songs You Need To Hear from 2017
23 December, 2017
In what has become a regular yearly feature Brazilian singer/songwriter Luiz Gabriel Lopes – known for his solo work as well as being a member of the band Graveola – here picks out some of his favourite Brazilian songs from 2017, offering you a chance to explore some of the most exciting singers, independent bands, rappers and producers of the past 12 months. You can listen to Luiz's solo work at soundcloud.com/lglopes.
Matéria Prima "Interlúdio Sufoco"
Matéria Prima is an artist from Minas Gerais, who has been part of the rap scene in Brazil for a long time – he was a member of the important group Quinto Andar, and currently sings in a band called Zimun. this track is on his new album, produced by Gui Amabis and it's a mix of rap stuff and songs. It's one of my favourites of the year.
Maglore "Você Me Deixa Legal"
Maglore are an indie-tropical-psychedelic-rock band from Bahia based in São Paulo. This year they released their fourth album, and this track is like a love song to marijuana. I love the chorus, which says something like: "you make me high, you make me nice".
Lucas Santtana "Eu Sou o Som"
lucas santanna is a deep sound researcher. I admire a lot the way he dives into his different projects with very particular and creative musical results. This track is the single off his new album Modo Avião, in which he develops very smooth and cool soundscapes in great songs. The project also includes a book and an audio-movie.
Tim Bernardes "Não"
Tim (pictured at top of page) is the vocalist of the incredible band O Terno and released this year his solo debut. I love his voice and his lyrics, and the arrangements are incredible as well. Very personal and emotional. Amazing album, amazing track.
Vitor Ramil "Campos Neutrais"
Vitor Ramil is the golden prince of the southern Brazilian region, with a remarkable discography. This track opens his new album, also called Campos Neutrais, in which he develops a dense and singular aesthetic, with steel guitars, Argentine master Santiago Vasquez on percussion and an avant-garde brass quartet. Greeeeat stuff.
Flavio Tris feat. Ceumar "Gameleira"
I was one of the producers of this album so I can tell you that I listened to it quite a lot and I never felt tired of it. Actually, it gets bigger every listen. Flavio is one of the greatest songwriters of our time. His deeply spiritual songs fit so brilliant that we chose to put as few elements as possible for the arrangements. The result is an intense and strong album with a minimal aesthetic. I really love it. In this track, he sings with Brazilian "bird queen" Ceumar.
Luiza Lian "Oya"
When i knew Luiza Lian a couple of years ago, she was more connected to rock stuff, also singing jazz often. In this project she digs into a more electronic and processed thing, with strong beats and a futurist sensation. she is a great singer and composer, and the live concert has a great visual dimension as well.
Tainá "Cajueiro"
This track was released on Tainá's first EP, and from the first time I heard it I fell in love with the sonority and the way she sings. I also like the concept of the arrangements, very cool and soft, which fits perfectly with the song. She is a name to be looking out for in the coming years, I bet her next steps will be really great.
Luiza Brina feat Pedro Carneiro "Oração 3"
Luiza is one of my biggest references in terms of songwriting with voice and guitar. She has a very particular way of mixing sweetness and density into complex harmonies and psychedelic lyrics. This track she sings with Pedro Carneiro a.k.a Vovô Bebê. It's one of my favourites off her last album, Tão Tá, produced by Brazilian studio legend Chico Neves.
Letrux "Que Estrago"
Letrux is the nickname for Letícia Novaes, a very interesting character in Brazilian pop culture these days. Singer, songwriter, writer, performer and former fotologger, she has a very strong and creative presence on the internet. She was a member of the band Letuce and this is her first solo album. Funny & tragic, ironic, sexy & incendiary, awesome. This track is a partnership with the great Brazilian poet Bruna Beber.
Luiz Gabriel Lopes "Yoko"
As i'm also a songwriter myself, I shall invite you readers to check out my latest release. This is a track I like very much. It's a story about a sweet female dog called Yoko.

Follow Sounds and Colours: Facebook / Twitter / Instagram / Mixcloud / Soundcloud / Bandcamp

Subscribe to the Sounds and Colours Newsletter for regular updates, news and competitions bringing the best of Latin American culture direct to your Inbox.
Share: