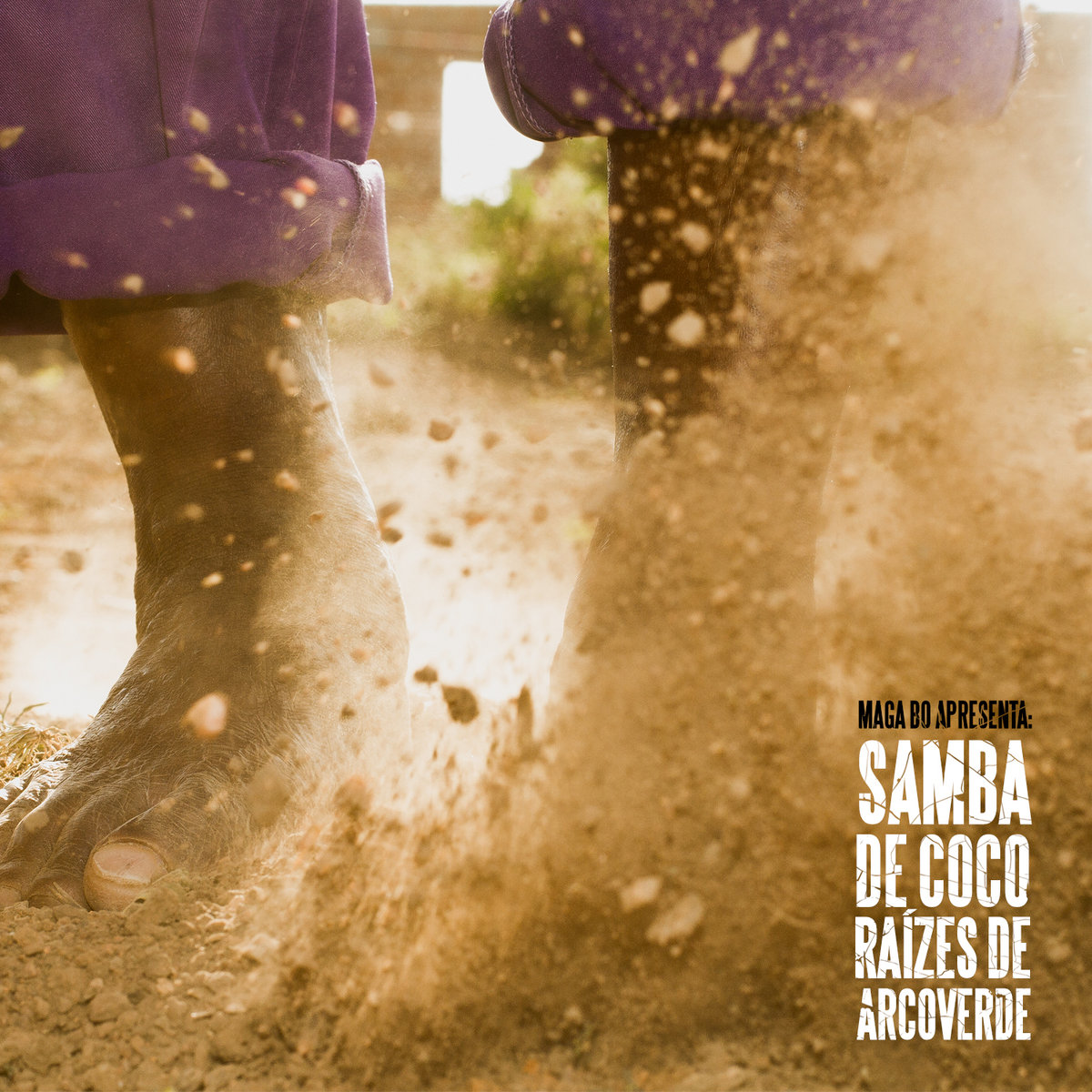 Maga Bo Apresenta Samba de Coco Raízes de Arcoverde
22 February, 2018
The rich musicality of Brazil needs to be better shared, even amongst Brazilians, as there are so many rhythmic varieties. Varieties, that even in Brazil, are little explored. Noting the urgency of disseminating little-known sonorities, the producer Maga Bo decided to take one of the rhythms that portrays, in a poetic way, the culture of the Brazilian north-east: samba de coco.
To produce the project, Maga Bo spent time in Arcoverde, in the semi-arid region of Pernambuco, in the company of Samba de Coco Raízes de Arcoverde, one of the oldest coco groups in Brazil, formed in 1992 by Lula Calixto and the sisters Lopes. The partnership resulted in this LP, Maga Bo Apresenta Samba de Coco Raízes de Arcoverde.
The music preserves the original Afro-Brazilian rhythmic structure, but introduces some elements of electronic music. The harmony of the two is perfect. The fusion of the coco, along with other regional manifestations like xaxado, maracatu and samba de roda, with EDM is evident, but it does not change the melodic identity of the songs, marked by the rhythm of traditional percussion instruments (triangle, zabumba and tambourine). Maga Bo maintains the rustic style of the singers, who transmit messages based on their daily lives. All very simple, positive and charming.
"Salve Deus", a song that opens the album, gives a broad view of what the listener will find across the next 13 tracks. With religious themes, the music has heavy and progressive drum beats with accelerated cadence, and no stops for breath. The feeling is of celebration. It's impossible to stand still. "O Gemedor" also stands out. The singing approximates the cries you hear during spiritual music, however the lyrical content is completely different, almost blues. Adding a different touch production wise is the inclusion of the sounds of shoes beating on the floor, which is one of the most used components in coco music, as if the feet were musical instruments.
Even with a small budget, and recorded in improvised studios (as the mini-documentary shows), the North American DJ, based in Brazil, has managed to transmit all the energy and frenzy of coco. The final result is incredible.
Maga Bo Apresenta Samba de Coco Raízes de Arcoverde is available from Bandcamp.

Follow Sounds and Colours: Facebook / Twitter / Instagram / Mixcloud / Soundcloud / Bandcamp

Subscribe to the Sounds and Colours Newsletter for regular updates, news and competitions bringing the best of Latin American culture direct to your Inbox.
Share: