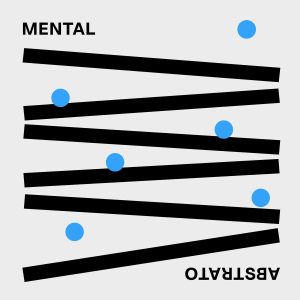 Review
Mental Abstrato – Uzoma
It's around a decade now since Mental Abstrato's first album, Pure Essence, saw the light of day. Uzoma is its follow-up, so this trio of Brazilian DJ/producers – Omig One, Calmão Tranquis and Guimas Bass – is not what you might call prolific. More the kind of recording schedule of that famously reticent Scottish group, The Blue Nile. So, is the second album worth the wait? You bet your cotton socks it is.
As good as it is – and Pure Essence is full of what Roland Kirk might have called "bright moments" – the first album is clearly the work of enthusiastic young tyros. Like kids in a sweet shop – like "good children of Hip Hop", in fact, as they have been very charmingly described – they revel in the technology at their disposal. The album is built on samples, effects, electro beats and guest hip-hop vocals. It's a playful, almost dizzying affair, with unsettling codas, for example, tacked seemingly arbitrarily onto the ends of certain numbers. It works, but it leaves you feeling a bit bewitched, bedazzled and bewildered.
The second release is a much more mature and coherent creation. Although augmented by guest musicians and vocalists of the calibre of Bocato, whose raucous valve trombone lights up "Noite Vazia", just one of several stand-out tracks, this nevertheless feels like the product of a working band. (check out some of their live videos – such as "Trip" [above] – for confirmation.) Allied to the beats and effects, the electric bass, hand drums, vibes and three-piece horn section all meld beautifully to give Mental Abstrato now a signature sound. Ironically, given less reliance on samples, that sound approximates the jazzier side of A Tribe Called Quest. A case of sampling the samplers, perhaps. There appears to be a sample of "Jazz (we've got)" on "Mr. Cal", and I'd be surprised if the flute lick in the dance floor-inducing "Suco de Acerola" wasn't inspired by the Tribe's "Find A Way". Spookily, guest vocalist Ozay Moore on the splendid "Blue Skies" sounds at times like a dead ringer for Q-Tip.
Recorded in São Paulo, that teeming crucible of hip, modern Brazilian music, Uzoma has been described as an "urban and contemporary jazz record". As such, Mental Abstrato come into the same kind of category as fellow Paulistanos, Bixiga 70 and Nomade Orquestra. You can hear elements of the former in punchier brassy numbers like "Samambaia Rainha" and the splendid, insistent "James Bongô", and elements of the latter in broodier cinematic numbers: "Down" and "Afroorínico", with its scrambled muted trumpet sound dialoguing with a dark, mysterious bass clarinet. Ultimately, though, Mental Abstrato play more pure jazz than either of the other combos. Their brand may be urban, contemporary and "experimental", but it also delves deep into its source material, be that Afrobeat, samba-jazz or the kind of '70s soul/funk that colours numbers like "Menino Angoleiro" and "Suco de Acerola". The combination of vibes and brass on the latter, for example, suggests prime-time Roy Ayers' Ubiquity, although when the vibes and the flute get together in perfect harmony the ghost of Ocho past comes more to mind, Chico Mendoza's ahead-of-its-time Latin soul/jazz octet that briefly lit up the clubs of New Jersey in the 1970s.
Listening to this thrilling album first time around, I positively tingled as I might have done when I first heard Herbie Hancock's seminal Head Hunters. There's a similar sense of infectious joy and subtle shifting of genres. Of course, it's unlikely to have that kind of long-term influence, but it certainly meets Us3's holy trinity: it's "groovy, jazzy, funky". It's also deep, artful, questing and diverse. "A fabulous creation", in short! With Christmas is on its way, the double LP format especially would make a great gift for a seriously hip relative.
Uzoma is available from Bandcamp and on vinyl from various stores around the world

Follow Sounds and Colours: Facebook / Twitter / Instagram / Mixcloud / Soundcloud / Bandcamp

Subscribe to the Sounds and Colours Newsletter for regular updates, news and competitions bringing the best of Latin American culture direct to your Inbox.
Share: