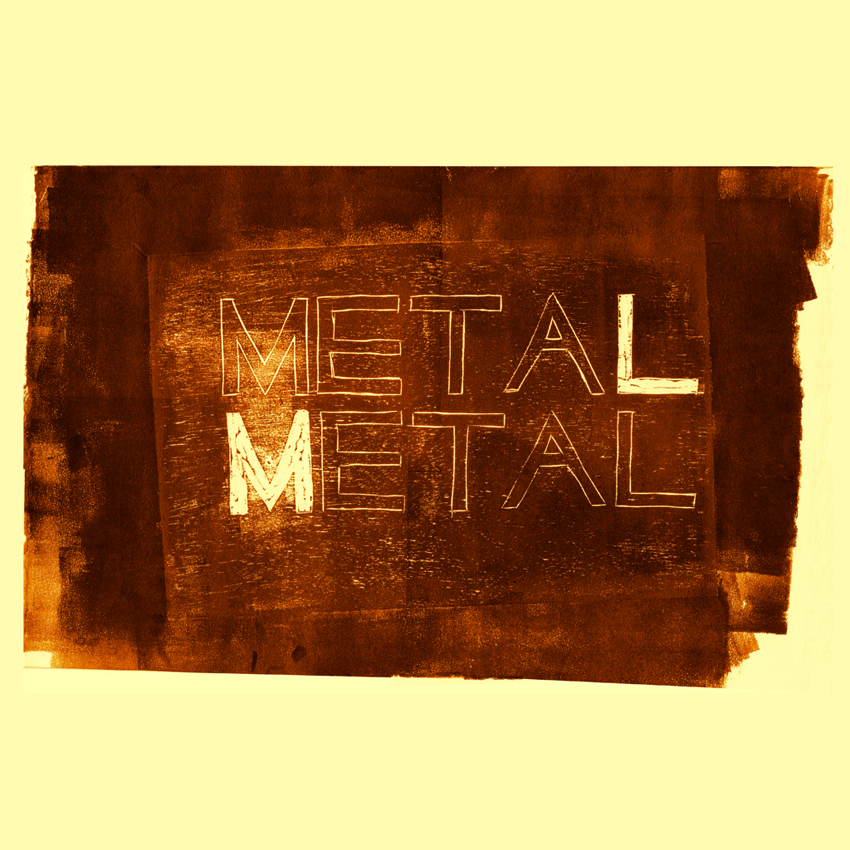 One side of Brazil is sunny, party-loving and happy-go-lucky. Then there's the other face of the coin.
A face which has recently conquered the scene, at least musically-speaking, and which hotly distances itself from the picture postcard views and the overworked tropical sounds.
It's a face characterised by wrinkles, wounds and scars, fully showing the ravages of time.
It's the most genuine image of Brazil: bound to the past traditions, but, at the same time, also embracing renovations and promoting transformations.
Metá Metá, a band from the concrete jungle of São Paulo, is one of the most inspired manifestations of the Brazilian dark side of the moon.
The trio, formed by a vocalist (Juçara Marçal), a guitarist (Kiko Dinucci) and a saxophonist (Thiago França), has plumbed the depths of the Brazilian underground scene, explored the Afro-Brazilian cultural double-bond and penetrated a hidden mystical background to dig out an original and sui generis sound.
Their second album, Metal Metal, which follows the innovative Meta Meta (2011), is another surprising work, abounding in disparate influences and remote and intriguing references.
Metá Metá's reality is lost in an indefinite dimension, dreaming of avant-garde illusions, shocked by afro-punk twitches, recollecting 1960s psychedelic atmospheres and enchanted by arcane spiritual forces.
On a carpet of African rhythmic patterns directly borrowed from the finest Afrobeat and Afro-samba traditions, Metá Metá, with the divine help of Tony Allen, assemble an elaborate sonic composition which ranges from noise to be-bop and ambient, from Sun Ra to the Stooges and Coltrane.
However, it's candomblé (a mix of Yoruba, Bantu and Fon beliefs) which plays the lion's share of the influence here. First of all, metá metá is a Yoruba concept meaning "three in one".
Then, Orixás (deities) constantly peek out from the band's works; for example, as the main character of five of the tracks on Metal Metal:"Exu", "Orunmila", "Logun" and "Oya" are all spirits of the Orixás' pantheon, while "Alakorì" is the crown worn by Ogun.
In addition, the trio has chosen as a medium of expression, the traditional Yoruba, which is sung and recited by Juçara Marçal as a "liturgical" language. Yet, despite the abundance of references and connection, despite the meaningful visions reproduced through the devotional motif, the religious concept is just a starting point.
As Thiago França has underlined, candomblé spiritualism is not a final objective, but a key to something else. It is a strong inspiration and a framework on which Metá Metá build their works.
Metal Metal, even if is characterized by a lively improvisational imprint, is a project which fully draws from the band's recent history.
Some of the tracks included on the album, as Juçara Marçal has affirmed, have already been published, played during shows or were created in the musicians' head a long time ago.
The record is a finally accomplished work-in-progress, which reveals a sublime empathy between two unusual partners: a guitar and a saxophone.
Thanks to its wide range of allusions, innuendos and tributes, it is a bridge between the past and the future of Brazilian music, between the most leading-edge improvisation and the most tribal, almost ancestral tradition.
Metal Metal is the nth influential opera published by the pioneering label Mais Um Discos, which seems can do no wrong, but also a brand new route undertaken by South American music.
Metal Metal is available from Amazon (UK), Amazon (US) and iTunes

Follow Sounds and Colours: Facebook / Twitter / Instagram / Mixcloud / Soundcloud / Bandcamp

Subscribe to the Sounds and Colours Newsletter for regular updates, news and competitions bringing the best of Latin American culture direct to your Inbox.
Share: