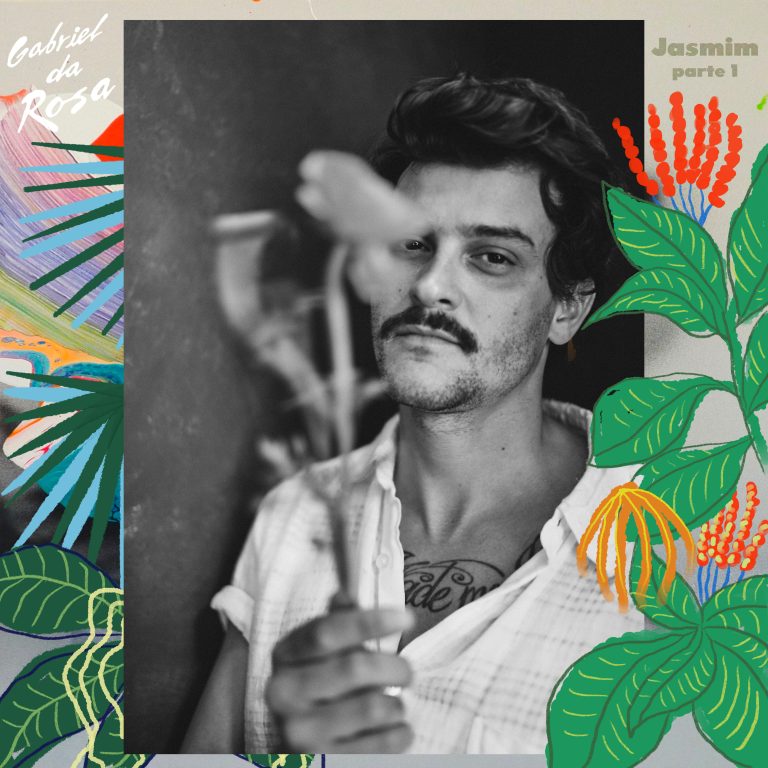 New old sounds from Brazil
17 February, 2023
Today marks the (re-)release of three albums from Brazil: two genuinely old, and one so retro-sounding that it could easily be. We'll begin with the most radical of the bunch…
Grupo Um: Starting Point (Far Out Recordings)
Be honest. How many albums do you know of that start with a drum solo? Usually this kind of brouhaha is left for the climax. But then Grupo Um never did things conventionally. At a time when many artists were fleeing the country's repressive military regime, Grupo Um stayed underground and off the radar in Seventies São Paulo. The trio – pianist Lelo Nazario, brother Zé Eduardo on drums and bassist Zeca Assumpção – cut their musical teeth as the rhythm section of Hermeto Pascoal's Grupo. They struck out on their own to play the striking brand of contemporary free jazz and Afro-Brazilian rhythms that constitute this, their debut album from 1975.
It's not the easiest of listens – anything labelled "free" rarely is – but it's a fascinating one, from that opening salvo on the kit drum onwards via "Onze por Oito", rich in berimbau, electric piano and electric bass; the multi-layered "Suite Orquidea Negra" (a score for an imaginary sci-fi movie); and the extraordinary percussion sounds of "Jardim Cândida" that feature Zé Eduardo Nazario's all-in-one percussion set-up built during his time with Hermeto Pascoal and known as the "Barraca de Percussão". It's enough to make Naná Vasconcelos seem comparatively tame. Maybe not for the faint-hearted, but an album for the epoch.
---
Rubinho e Mauro Assumpção: Perfeitamente, Justamente Quando Cheguei (Mr. Bongo)
Meanwhile down in Brighton, England, Mr. Bongo have unearthed an obscurity from that same epoch but released three years earlier – on Tapecar Records in Brazil only. Together Rubinho and Mauro Assumpção made only the one album, so inevitably it has become very scarce and collectable over the years. What do we know about the couple? Not much more really than the pair of bare-chested long-hairs seen emerging from the twisted trunk of some ancient forest's tree, depicted on a cover that suggests the kind of psych-folk crossed with MPB you'll hear within. Rubinho sings and plays keyboards and acoustic guitar, while his co-songwriter Mauro Assumpção also took on the role of co-producer. Of the musicians used on the recording, drummer Gegê worked with Milton Nascimento, Dom Um Romão and more. But it's fuzzed-out guitarist Rick Ferreira who really steals the show, even while rooting the sound very much in the era.
With strong vocals and distinguished musicianship, songs like "Tá Tudo Aí", "Os Olhos" or "A Motanha" illustrate just what they are capable of. At times, they sound like some Brazilian Byrds, which in itself makes this a worthwhile purchase. I wouldn't, however, cough up the £230 or so that Discogs suggest for a copy of the original release.
---
Gabriel da Rosa: É o que a casa Oferece (Stones Throw Records)
As an expatriate Brazilian based in Los Angeles since 2014, it's hardly surprising that Gabriel da Rosa should feel the kind of saudade that gets you thinking wistfully of home. Based on this album, it is, however, very surprising that this erstwhile member of garage-punk group Name That Band never strummed a bossa nova in nostalgia before 2018. Yet, listening to his first solo album transported me for one straight back to a far-off time when I first heard Getz Gilberto and fell hook, line and sinker for a form of music that washes over you like a soothing balm.
After meeting up with DJ, artist, Brazilian musicophile and founder of Stones Throw Records, Peanut Butter Wolf, da Rosa decided to focus on the poetry that his mother wrote and the bossa nova music that his father would play back home as a radio DJ. He recruited his musician and composer friend, Pedro Dom, who has worked with the likes of Rodrigo Amarante and Seu Jorge, along with musicians like Ivan Mamão Conti of Azymuth renown, whose ever-creative drumming features on "Idiossincrasia" and the tender "Dona Chica", dedicated to da Rosa's grandmother.
It's a brief filigree affair; half an hour of wistful, melodic music that takes you places where few genres can. A contemporary album that's so redolent of the past you could be listening to someone of the calibre of, say, Toquinho. Just listen to both parts of the gorgeous "Jasmim" or "Bandida", the single I flagged up in a previous round-up, if you don't believe me.
---

Follow Sounds and Colours: Facebook / Twitter / Instagram / Mixcloud / Soundcloud / Bandcamp

Subscribe to the Sounds and Colours Newsletter for regular updates, news and competitions bringing the best of Latin American culture direct to your Inbox.
Share: