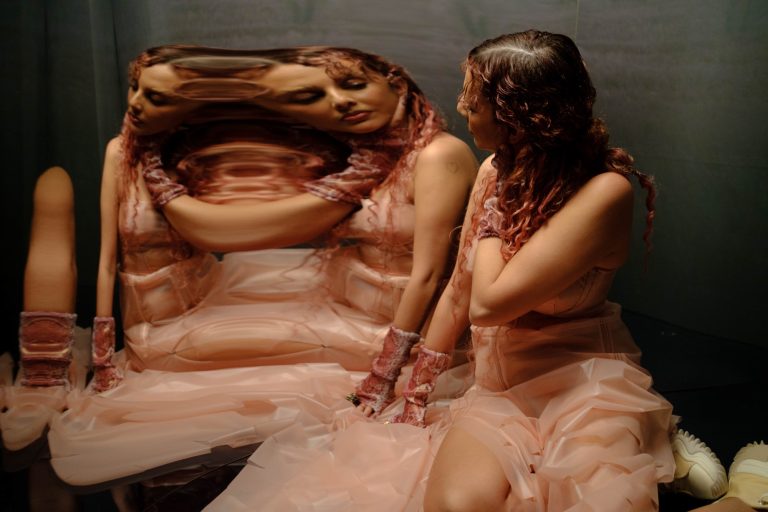 Nunca Tarde – Album round-up (Maritza Montero, Luiza Lin, Ane Díaz, Sammy Figueroa, Humazapas and more)
27 July, 2023
I'm thinking of taking some time-off from music matters next month to indulge in a bit of chitter-chatter with family and friends, so here's a round-up of some noteworthy recent releases before I sit back and take the weight off me old 'plates of meat'. All being well in the great scheme of things, you'll hear more from me towards the end of summer. Keep cool!
Maritza Montero with Raúl Gutiérez's & His Cuban Big Band: Los íntimos contornos del bolero (Clásicos Latinos)
We'll start by going back in time, in a manner of speaking. These days, albums of pure bolero are considerably rarer than they were once upon a time in Cuba, say. This is truly a blast from the past, and it's quite marvellous: the marriage of Maritza Montero's glorious voice with Raúl Gutiérez's polished Cuban big band transports you straight back to Havana in the 1950s. The high rollers would be settling down to a cocktail or two and music of this kind after an evening at the casinos. I'm ashamed to say that Ms. Montero is a new name on me and I can't find much about her, suffice to say perhaps that one could be listening to someone like Omara Portuondo in her prime. There but for the grace of God…
---
Ryan Keberle's Collectiv Do Brasil: Considerando (Alternate Side Records)
Another throwback now – in a sense. The sub-title of trombonist Ryan Keberle's second album with the seasoned piano-jazz trio from São Paulo, Collective do Brasil, describes "A Deep Dive into the Songbook of Brazilian Legend Edu Lobo." In tackling a repertoire of the Brazilian composer, guitarist and vocalist's songs, the quartet have produced an album of timeless small-group jazz rather than anything overtly Brazilian in feel. It's as rare as a pure bolero album to hear a quartet fronted by a trombonist content to play in the manner of old masters like J.J. Johnson or Raul De Souza, so this is a treat to be treasured. As a solo voice, Keberle describes how he loves "to play that role of vocalist." "I really strive to find ways to 'sing' these melodies," he elaborates and, backed by the trio of pianist Felipe Silveira, drummer Paulinho Vicente and new bass player Felipe Brisola, he sings them with a lovely bright, burnished tone. His own homage, "Edu", shows that he can compose an winning melody, too. Edu Lobo, who turns 80 next month "loved the result." As well he might.
---
Luiza Lin: 7 Estrelas/quem arrancou o céu (ZZK)
The opening track "Minha Musica" starts with the sound of whispered voices and church bells before the vocalist and an off-kilter arrangement gradually dominate proceedings. Despite the occasional jarring use of Auto-Tune, the following "Technicolor" confirms that the São Paulo-based artist's fourth album – her third in conjunction with producer Charles Tixier – is as multi-coloured and mind-bending as the Ayahuasca trip whose essence this spiritual artist set out to suggest. Worked and re-worked over four years, the album is at times difficult and unsettling, but she and her Franco-Brazilian producer have largely succeeded in what they set out to do. Céu appears as a special guest on "Technicolor" and at times the album reminded me of the singer's work with the Paulista collective Sonantes. Luiza Lin is a genuine talent who has won plenty of plaudits back in Brazil. On this evidence, it won't be long before her reputation travels further afield.
---
Ane Díaz: Despechada (LaunchLeft)
Rather more conservative in her approach, but equally rewarding is the Venezuelan singer's debut album via Rain Phoenix's LaunchLeft label. Her father is from the Canary Islands and her mother from Venezuela, where the singer was born before the family emigrated to Florida. Her mother helped her choose the repertoire of folk songs she remembers from her childhood. Whether singing them fairly straight, as on "Clavelito Colorado" or "Mi Negra", or venturing a little more into left field as on the exquisite "Pueblo Tristes" or "Duerme Negrito", the album is characterised by the vocalist's crystalline voice and the subtle arrangements that make use of electronic samples and instruments like the cello and clarinet. On a number like "Mi Nostalgia" she manages to echo the kind of Tex/Mex border ambiance one associates with a group like Calexico. It's a delicate and variegated album that has been winning this highly promising singer some high-profile musical friends. Whither next? one wonders.
---
Sammy Figueroa: Searching For a Memory (Ashé Records)
The world renowned percussionist also goes back in time on a nostalgia trip: a tribute to his late father, Charlie Figueroa, a celebrated singer of romantic boleros. "He passed away as a young man," his son explains, "when I was just a little boy, a victim of his 'bohemian lifestyle'." So the album in this case is a search for the memory of a man as much for the songs that he left. The result is an exhilarating repertoire of high-class vocal and instrumental numbers, on which the percussionist shows why he is one of the best in the business. He is accompanied by Gonzalo Rubalcaba, whose piano playing is as explosive as his fans will have come to expect, and by Grammy-winning singer, Aymée Nuviola, who shines on the vocal numbers that make up roughly half of the album's 11 tracks. Dedicated touchingly to all children who grow up without fathers, it's a beautifully conceived and realised collection of coruscating Latin jazz – with a snippet of the departed father's own music thrown in at the end for good measure.
---
Adriano Galante: Toda Una Alegría (Halley Records)
This one came out in May/I'm horrified to say… Yes, OK, I'll stick to reviewing. Adriano Galante is a Spanish singer based in Barcelona, and his first solo album is a delicate and rather lovely affair, with shades of Brazilian singer-songwriters, Sessa and Bruno Berle. The presence of Ana Tijoux on one of the stand-out tracks, "Nuestra", gives me sufficient excuse to highlight this on a Latin music website. The album explores the various ways that we humans can achieve joy innocently: from swimming in the sea to learning something from someone. There are moments of refined beauty, as on the lovely "Infinitivamente" or the charming single "De Ti, De Todo", for example, but times too when the loveliness feels slightly self-conscious and almost too fragile. A little more heft would not have gone amiss. Nevertheless, it's well worth investigating.
---
Humazapas: Sara Mama (AYA Records)
Time to zip up those boots and go back to the roots… of the Ecuadorian Imbabura province. Purveyors of what has been described as "contemporary Andean music", Humazapas have featured in a previous singles round-up or two. The album was nurtured and shaped over ten long years, but the proof of the pudding is in the listening: the distinctive sounds of harps, violins, percussion and female choirs add up to something that can sound at times slightly Irish or even Japanese. Consisting of eight musicians and four dancers, Humazapas must be a treat on stage. The music on their debut album (mastered by the celebrated Ecuadorian DJ and producer, Nicola Cruz) takes the form of a dozen songs about the relationship between humanity, nature and the spiritual world. The album's title translates as "Mother Corn": the humble everyday grain is sacred to the Kichwa communities who live and work the land at the foot of the Tayta Imbabura and Mama Cutakachi volcanoes. The delightful Sara Mama invites us to close our eyes and travel there.
---
Wilson Das Neves: Senzala e Favela (FundiSom)
The great Brazilian drummer died just two days before recording was scheduled for what would be his last album, so this assembly of the great and good could be seen in Humazapas' terms as an offering from the spirit world. Of the 18 original songs, mostly written by Das Neves with Paulo César Pinheiro, three feature the voice of the drummer himself, while 13 were previously unrecorded. Contributors read like a who's who of recent and contemporary Brazilian music, with the likes of Chico Buarque, Marcelo D2, Ney Matogrosso, Fabiana Cozza and Rodrigo Amarante all lending their services. As a full review could be in the pipeline, there endeth the sermon.
---
Afrosound: Carruseles (Vampisoul)
The day that the Madrid-based record label took delivery of the key to Colombia's Discos Fuentes vaults was a special occasion for humanity. Of the recent batch to see the light of day, this 1974 release – produced by the ever-dependable Fruko – is a particularly goodie. Sample the title track of the album here and you'll get a good idea of what to expect in the way of fuzzed-out electrical guitars and spacey keyboards allied to an incessant, infectious rhythm. As off-the-wall as Carruseles frequently is, tracks like "Negua" and "Mi Soncito" confirm that Afrosound could also serve up straight their cumbia and salsa, and mix it with the best of them. Their third album is a dancer's delight.

Follow Sounds and Colours: Facebook / Twitter / Instagram / Mixcloud / Soundcloud / Bandcamp

Subscribe to the Sounds and Colours Newsletter for regular updates, news and competitions bringing the best of Latin American culture direct to your Inbox.
Share: