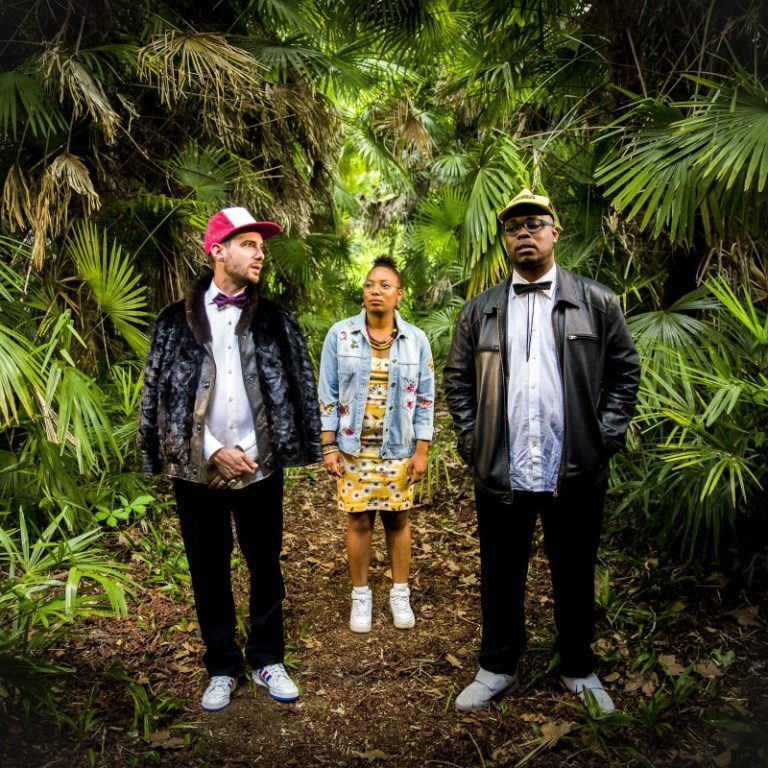 Seb Criner
On Our Radar: New Videos from ÌFÉ, Dowdelin, Porto Solo, Mia Carucci, Juçara Marçal and Flaaryr
10 September, 2021
I figured there was some interesting videos I wanted to share with you all, but didn't realise quite how disparate they all were until I stuck them all on the same page. Which is either testament to the plethora of sounds coming out of Latin America and its diaspora (and I must say this is quite a diasporic selection) or a sign of my own restlessness. Either way, there's some good tunes here, with gospel-dancehall via New Orleans, a heck of a French creole groove, arresting quimbanda-inspired ritualism, lush pop from Colombia (or at least, I think it's Colombia), hyper-violent Danny-Brown inspired "rap" from Brazil and experimental loops from an Argentine-Icelandic intermingling.
---
ÌFÉ "Fake Blood"
Otura Mun has a new album as ÌFÉ coming out on Mais Um in November. Lead single "Fake Blood" was filmed live in New Orleans, which is where Mun is currently based (and struggling with the state of the city post-Hurricane Ida, from what we've heard). The track has to go down as one of Mun and co's most political, with their main man saying it was written as a reaction to the 2017 Las Vegas mass shooting: "Gun violence is so rampant and mass shootings so common that the reaction to each new shooting seems somehow more bizarre and absurd than the last." As for the track, it's typical ÌFÉ, which means it's as hard to describe as ever, with elements of dancehall, gospel, maybe even similarities to some of Kanye's more emotional moments (a la "Blood On The Leaves").
---
Dowdelin "Simé Love"
This trio are based in France, with two of their number having links back to the French Caribbean, a part of their identities which they do not shy away from, with singer Olivya performing in French creole. I love the video to this, which brings to my mind Terry Gilliam's animations for Monty Python, or even Peter Gabriel's "Sledgehammer", with this track having the same kind of funky low-end that made that one such a good track.
---
Mia Carucci "Pomba Gira"
Another diasporic track here with US singer Carucci exploring her Latin roots in the shape of a primal electronic groove loosely based around an Afro-Brazilian quimbanda ritual. Both the track and video had me in a spin.
---
Porto Solo "Always Better When It Rains"
And now for something completely different… In truth, I'm not entirely sure where this one comes from as Porto Solo have declared their place of origin as the Republic of Porto Solo. That being said, I'm pretty sure it's Colombia. Band member Lauren Mareschal takes the lead on this one, which is simply a classic pop song, sung in English, with a sweet arrangement featuring strings and brass anchored by a solid rhythm section. All in all, it recalls the analogue, technicolour greatness of The High Llamas or The Aluminium Group, which is pretty much as good praise as I can give it.
---
Juçara Marçal "Crash"
This video was seemingly made for Instagram, hence the vertical frame. It's the brand new single from Brazil's Marçal, who hasn't released a solo album since 2014's Encarnado, but has been endlessly busy with collaborations, including with her group Metá-Metá, as well as live shows and the like. As a debut single it's definitely one to make you stop in your tracks. It will feature on her upcoming Delta Estácio Blues album, whose process was massively influenced by an album by esoteric rapper Danny Brown, and on this track that is clear to see, with a gnarly-ass beat from album producer Kiko Dinucci (that has a little of Prince's "Gett Off" about it, if you ask me) and lyrics written by rapper Ogi, which carry a Tarantino punch.
---
Flaaryr "To be the eyes and ears and conscience of the creator of the universe (II)"
Last one, and this is a new discovery to me. Flaaryr is an Argentine musician currently living in Reykjavik, Iceland, and his birth place and current home seem to be interacting in the experimental guitar noodlings and soundscapes of this one. What grabs me is that feeling of everything threatening to fall apart, but never quite getting there, a beatific melody always round the corner to offer some respite. This features on his album Warm Light and Entanglement, which is well worth checking out.
---
If you're looking for more new music, don't be afraid to check out our Spotify playlist:

Follow Sounds and Colours: Facebook / Twitter / Instagram / Mixcloud / Soundcloud / Bandcamp

Subscribe to the Sounds and Colours Newsletter for regular updates, news and competitions bringing the best of Latin American culture direct to your Inbox.
Share: