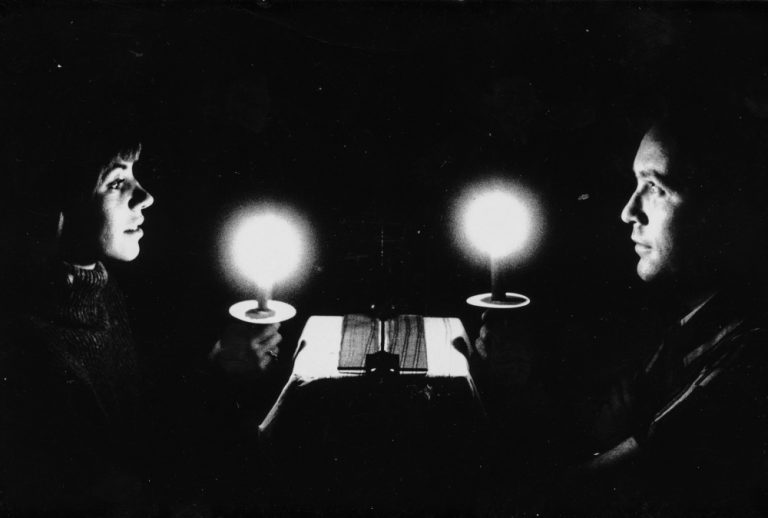 Persona's Enigmatic Brazilian Record 'Som' Finally Reissued
08 June, 2021
Persona's Som is a true Brazilian cult classic, with little known about what gave life to this odd recording. In the works for a long time, a split release by São Paulo's Discos Nada and Italy's Black Sweat Records is now here to elucidate this story.
"The basic condition to self knowing, is the knowing and overcoming of the persona", are the words that disquietingly open Som (1975), through the voice of its mentor, multimedia artist Roberto Campadello. A psychedelic induction into a selfless process, this recording was originally conceived as a complementary album for PERSONA: The Game of Mutations, a game of psychology.
Incisive enough by itself, Som was a soundtrack designed to set the ideal mood for the game experience. Two players, by candlelight, see their faces merging together, just as with Ingmar Bergman's likewise-named 1966 classic, Persona. "Children grow old, parents rediscover their lost youth, the sexes merge"; they become one, creating a single fantastic person.
It may be uncomfortable for some, but the main purpose of Campadello's psychological game is, in his words, to "pull people out of their isolation", to uncover oneself from the actor's mask.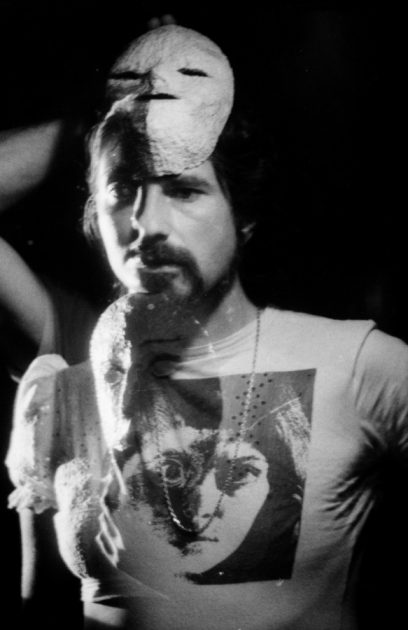 Born in Italy, in 1942, Campadello moved to Venezuela and then to São Paulo, where still in his youth, he soon became recognized as a painter "capable of a fluid stroke and a vision able to understand multiple dimensions". On a journey of discovery in Europe in the late 60s, he became acquainted with the I Ching, which he translated to Portuguese and on which his following works would be based.
First came the creation of Steps, "magical drawings whose images can be positive or negative forming a Yin Yang deck, an alternative method for consulting the I Ching oracle", followed by its conversion into an interactive installation for São Paulo's XII Bienal (1973); an octagonal structure of mirrors (a ship) where Roberto, the captain, took the passengers for "intronautic" travel ("meditations and exercises of cosmic evocation").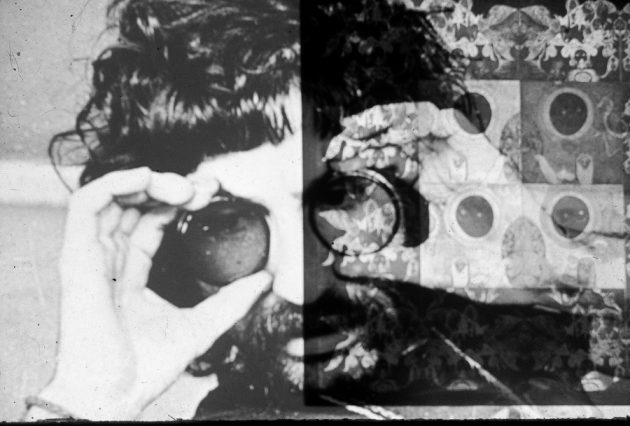 "Intronaut" Carmen Flores crossed Roberto "in a magical, playful, mysterious way", as she recalls. "I saw a man's figure on the other side of the mirror, whose image was confused with mine, our bodies passed through each other and we began a dance of transparencies, without spatial limits." That moment dissolved their personas, merging them into one, and soon they got married.
The following year, Campadello reassembled his house of mirrors in several locations. One of them, at SESC Pompeia, led to him meeting a nearby resident, Luiz Carlini, the missing link of his next project. "Roberto told me that Persona would become a game, it would be an edition consisting of a box with a mirror, candles, and a game soundtrack, which he invited me to do", recalls Carlini, whose rock band, Tutti Frutti, fronted by Rita Lee, was about to release their hit album Fruto Proibido.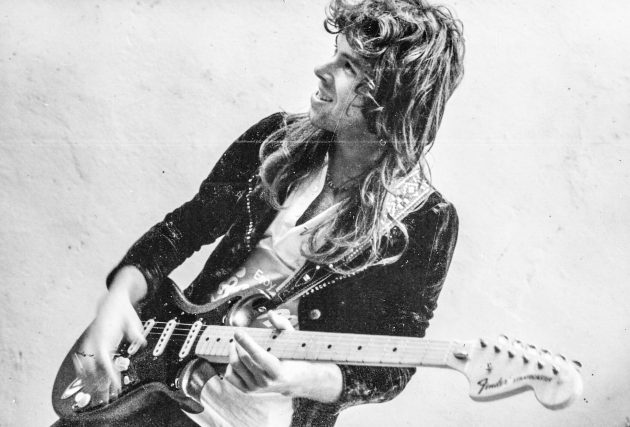 The guitarist created Persona's "artisanal" sound, as he calls it, accompanied by his bandmates Lee Marcucci and Franklin Paolillo, and other "intronauts", such as Carmen on "Água". Its tracks were improvisations based on the themes given by Roberto: "Mountain", "Heaven", "Earth", "Fire", "Water", "Wind", "Lake" and "Thunder", eight elements from the I Ching.
The very first commercial game set was released independently, and its exquisite soundtrack was included on a cassette tape, which contained two tracks (the flowery "Sol" (Sun), and an epilogue, "Intronautica") that would be removed for the second edition, a 10" vinyl box set with the iconic cat/woman cover. This barely known first edition, limited to one thousand copies, was illustrated by a mandala representing "birth", from Roberto's Steps cards.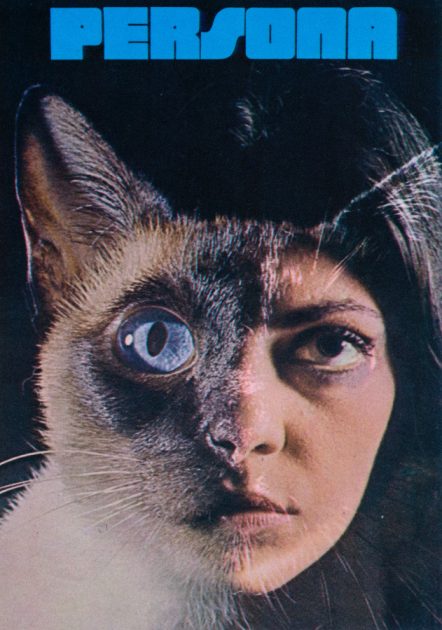 In the reissue's 24-page booklet are rare graphics, photos, press clippings and Campadello's artworks, which adorn the extensive liner notes. Texts by Carmen Flores, Daniel Campadello, journalist Ayrton Mugnaini and Luis Carlini preserve Personas's legacy, and accompany Roberto's thoughts on I Ching and other works, his original approach to the persona concept, and notes on the celebrated Persona Bar he and Carmen ran in the late 70s in São Paulo's Bixiga neighbourhood. A mini documentary is also on the way.
Married to Carmen and father of three, Roberto Campadello moved to Visconde de Mauá, Rio de Janeiro, where he lived until his passing in 2014.
Remastered from the original tapes and including the absent tracks, two versions are available for pre-sale. A box of the game set, as well as a regular LP edition, both with the booklet and a poster.
Som is available from Black Sweat Records in Europe. Para clientes brasileiros, cópias estão disponíveis no site do Nada Nada Discos.

Follow Sounds and Colours: Facebook / Twitter / Instagram / Mixcloud / Soundcloud / Bandcamp

Subscribe to the Sounds and Colours Newsletter for regular updates, news and competitions bringing the best of Latin American culture direct to your Inbox.
Share: