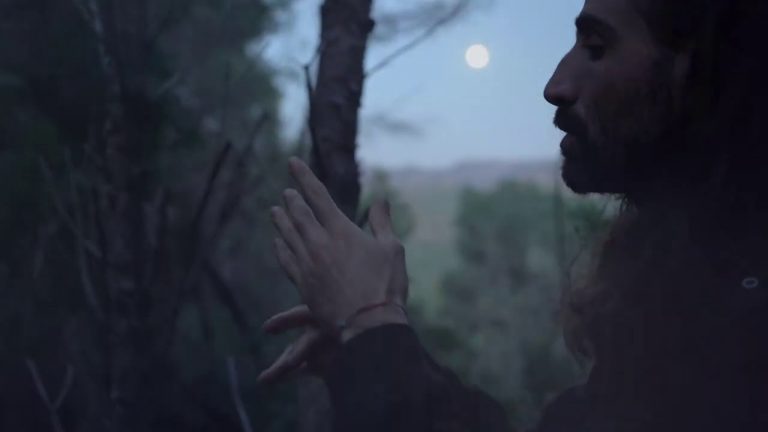 Prezident Markon's Singles Round-Up (Renee Goust, Kanaku y El Tigre, Colectiva, Mad Cow, DJ Tudo, Joaquín Cornejo and more)
16 March, 2021
Spring has sprung in this neck of the woods, a little precociously perhaps but intimating better times ahead. Hopefully. Time to check out some new leaping beauties to replenish the spirits and cheer the soul.
Lemos & Debétio "Morro Do Barraco Sem Água"
What better way to start than with this delicious slice of funky MPB from 1974 courtesy of Mr. Bongo? It was a highlight of Volume One of the label's suitably eclectic Record Club mixes and now gets a single release in its own right. The soaring melody and heady fragrance of an era place it alongside other such Mr. Bongo discoveries as Trio Mocoto's "Não Adianta" and Ronald Mesquita's glorious "Balança Pema".
Colectiva and Maria Grapsa "Under The"
After falling deeply in love with Tamil Rogeon's recent Son Of Nyx, my ears are becoming more attuned to the violin in a jazz context. The violin vies for attention with trumpet, trombone and other instruments more commonly associated with Latin jazz in this very slick and classy new outing on Movimientos. Maria Grapsa is a pianist, composer and educator and Colectiva are an all-female London-based outfit rightly garnering positive noises with their blend of smooth jazz and Afro-Latin fire. Together, they've really nailed it with this "ode to sisterhood".
Available on Bandcamp
DJ Tudo "Eu Sou Um Africano"
Taken from his forthcoming album, Transformação E Cura, Alfredo Bello – known to you and me as DJ Tudo – furthers here his investigative forays into Brazilian folk culture with his ever-changing band, Sua Gente de Todo Lugar. The "people from everywhere" cook up a tumultuous mix of sounds, colours and genres that leaves you by the end feeling well and truly spent – in a joyful way. Like many other traditional songs in Afro-Brazilian culture, this deals with slavery and ever-present inequalities in Brazilian society. "Black people today are people too/They want to dance and be doctors…", the lyrics proclaim. Recorded piecemeal between 2007 and 2019 all over the world, the song is rooted in the Congado drums of a festival popular in the state of Goiás.
Kanaku y El Tigre feat. Jorge Drexler and Alexis Diaz Pimienta "Abre los Brazos Como un Avión"
Kanaku y El Tigre first blipped on my in-house radar screen a few years back, when the single "Bubucelas" came out on Strut in conjunction with the splendidly named Tiger's Milk label as a taste of their second album, Quema Quema Quema. Anything on Strut merits attention and, sure enough, it proved a good introduction to a quintet from Lima that started out as a duo. Loosely labelled "indie-folk", their sound is characterised by strong melodic hooks, ethereal vocals and shimmering electronica. Their self-styled "enigmatic music" is exemplified by this current release (presumably a taste of things soon to come), in which a fairly conventional opening redolent perhaps of The Blue Nile suddenly and disconcertingly gives way to a spoken-word interlude that might appear to have little to do with the song that sandwiches it. Featuring special guests Jorge Drexler and Alexis Diaz Pimienta, the number suggests that one should still keep an eye out for this quirky Peruvian band.
Renee Goust feat. Audry Funk & Rebeca Lane "Diosa"
We flit this month from continent to continent. Rather like the way, in fact, that this resident of New York would flit from her native Tucson, Arizona to school and back across the Mexican border. A self-styled Mexican American, Renee Goust is a singer-songwriter, feminist and activist, whose music takes in everything from cumbia and bossa to folk and pop. Ably assisted by Latin American rappers Audrey Funk and Rebeca Lane, she has come up with something suitably idiosyncratic – and damnably catchy. An enticing sample of her debut full-length album, Resister, "Diosa" takes aim at oppressive Eurocentric standards of beauty and, to quote Ms. Goust, "helps you remember that you are infinite divinity, that you are your own Goddess and you have your own voice." Quite rightly so.
Los Esplifs: "Otro Pais"
And talking of Tucson, here are four spliffs who have come up with a delicious and delirious foretaste of their imminent first album, Estraik Back. You'd be hard-pushed to find a more suitable description of their good-time music than "oddball Latinx Rhythms from the Sonoran Desert." Their high-energy keyboards-led, percussion-rich sound warrants a live crowd to please. For now, though, we have the album to look forward to.
Mad Cow "Ska Pistacho"
Dennis Elizondo IS Mad Cow! Based now in Canada, this Costa Rican ex-pat has dialled up assorted Jamaican and other kindred influences from his Caribbean youth to produce something with the kind of international feel of a latter-day Manu Chao. It's infectious swing-alonga-ska for easy skankers of today. That, I fear, is about all I can tell you, suffice to say that the song kicks like a mad heffer.
Joaquín Cornejo "Las Frutas"
Here's a six-track EP that grabs my inner King Tubby. It's spacey dub with oodles of Latin percussion and liberally spiced with dubstep, merengue and my kinda Chicago footwork. Our man in Ecuador responsible for this heady brew is a producer and DJ based in Quito. There are collaborations: notably with Spanish singer Alex Serra on the dreamy "Frutas"; with fellow Ecuadorian percussion duo, Consulado del Ritmo, on the more vigorous "Dub en 3" and again on a positively rapid-fire "Eso", which also features the Venezuelan singer, Gotopo; and with English singer-songwriter Wabi Sabi on the dark, brooding "Shadow". There's a reprise of "Las Frutas" for good measure, which tones down the dub elements, boosts the vocal and stitches together elements of the other five tracks for a fine ambient finale. King Tubby would be intrigued to hear how dub has evolved in modern times.
Las Frutas is available on Bandcamp
El Laberinto del Coco "Virtual"
This three-track EP by the estimable Puerto Rican percussionist, Héctor "Coco" Barez, can play us out with a graceful bolero ("Danza Para Pupa"), some seriously funky bomba ("Memorias") and what sounds like a bombastic take on Afrobeat ("El Dilema"). A genuine percussive triumph that leaves me eager for more.

Follow Sounds and Colours: Facebook / Twitter / Instagram / Mixcloud / Soundcloud / Bandcamp

Subscribe to the Sounds and Colours Newsletter for regular updates, news and competitions bringing the best of Latin American culture direct to your Inbox.
Share: