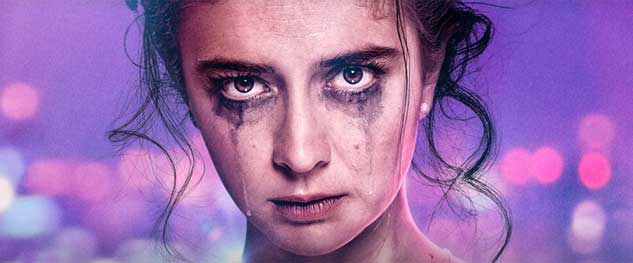 S&C at the BFI London Film Festival: the Latin American Contingent
06 October, 2014
Latin American filmmaking is reasonably well-represented at this year's BFI London Film Festival, with around twenty films from the region featured in the official programme. It is a strong selection, with Oscar contenders involved here and there, and several debut features that introduce some promising new names. Sadly not everyone can go to the ball, particularly as 2014 has been a very good year for regional film, and it must have been quite a task, albeit a highly enjoyable one, to streamline the selection process for the festival programme. So what can we expect by way of Latin American representation on the South Bank and across London at this year's event?
Let's begin with the heavy hitters, a couple of which have already picked up rave reviews in the UK film press. In Argentina, one film has dominated this year, competing at Cannes and a meaty contender for next year's Oscars. Wild Tales (Relatos Salvajes in its Spanish title) is a bull of a black comedy, twisted and hilarious, told in the guise of six unrelated short stories. Each of these begins in fairly routine settings – a flight, a wedding, the city streets – before veering off into a series of wonderfully bleak experiences that channel Roald Dahl's glee for human comeuppance with Tarantino's propensity for OTT brutality. The seemingly innocuous locations allow the audience to share in the nightmare wrapping itself around each narrative like a hooked talon. Damián Szifrón's film is coated in violence, fear and discomfort: I don't recall ever hearing so much laughter in a cinema. At a time when Argentina seems to be forever teetering on the precipice of crisis, Wild Tales' message might be, "Well, we're fucked, but so is everyone else, so who cares?" Incidentally, where I saw the film, at one of Buenos Aires' state-funded cinemas, I paid about 40p to get in. The BFI Festival costs around thirty times that. But, if that's your main grievance, you're doing a lot better than this lot. Road rage attacks, vigilante terrorism and premeditated murder are nothing to laugh about. But we do. Prepare to feel very guilty.
Read our article on Wild Tales' reception at Cannes here.
Having suffered the ignominy of being upstaged at their own World Cup by Argentina (who, to be fair, played some pretty uninspired stuff on their way to the final but did at least manage to avoid losing 7-1), there's no way Brazil is giving their neighbours an easy ride as South America's favourite for Oscars glory. The big Brazilian contender is the warm-hearted drama The Way He Looks, centred on blind teenager Leonardo, whose friendship with Giovana is interrupted by the arrival of a new face in class. The presence of a blind lead requires alternative ways of conveying the rapport between characters without resorting to conventions of physical attraction. Directorial newcomer Daniel Ribeiro has refurbished his original short film, 2010's Today I want to Go Back Alone, using the same cast to scoop two prizes at this year's Berlin Film Festival, in the Panorama section and the LGBT-themed section.
http://www.youtube.com/watch?v=OY9RFKaZoDQ
Also striking a blow for Brazil is Casa Grande, which crosses similar ground to The Way He Looks in affirming how the pangs of puberty turn all around into a swirling web of confusion. Jean is a Rio rich kid with little understanding of the world outside his wealthy upbringing. But his father is in debt, while new educational quotas make it compulsory for schools to enrol children from poorer backgrounds. As the family's silver spoon status is threatened, Jean emerges from his cocoon and starts dating a mixed-race girl who stands to benefit from the new government policies. He is also very horny for the family maid. Thales Cavalcanti does a fine job as the frustrated young lead, while the dynamic of upper-class Brazilian society is deconstructed through director Felipe Barbosa's personal experiences. One could argue that the film somewhat idealises the working class experience while suggesting that privilege is a curse. I mean, really? But all characters here are morally and emotionally torn, while the film unfurls against a Rio de Janeiro of searing inequality, racism, menacing storm clouds and sex. The city hums throughout, whether in the pristine uptown neighbourhoods or the throbbing humidity of the favelas.
While Rio envelops Casa Grande, Mexico City's mega-sprawl is the backdrop to Alonso Ruizpalacios' superb comedy-drama Güeros. As if to emphasise Latin America's modern youth movements or the wave of progressive socialism to have swept the continent since the end of the last century, it is another film which revolves around the shifting perceptions of young people. After one prank too many, 14-year old Tomás is sent by his mother to stay with big bro Federico in the capital. Federico and his housemate Santos are 'onstrike from the strike', avoiding the hotbed of militant activity that is the university occupation and sitting around their flat smoking. Nevertheless, the rebellious instincts of young Tomás are pricked, and the trio set off on a quasi-odyssey across the labyrinthine Mexico City to locate a singer beloved of the brothers' late father. Set in a time frame that could fall anywhere between 1980 and today, it's impossible not to empathise with these compadres as they run from gangs, participate heatedly yet clumsily in student radicalism and become outraged by faux-intellectual hipsters (resulting in the film's best line, as Federico badmouths directors who use amateur actors and shoot in black and white: exactly as Ruizpalacios has done). A real festival pearl finds its way onto the muddy banks of the Thames.
It's the turn of Bogota in Franco Lolli's Gente de Bien, as another youngster, Eric, is packed off with a family member, this time his lowly father, Gabriel. While frustrated at the change, Eric gradually discovers the city around him, as father and son construct a relationship containing all of the associated tensions and intimacies. Simple dramatic narrative being used as a means of exploring issues of class and inequality is a common trait of Latin American cinema, and one which Lolli adheres to here. Shifting between the ramshackle digs in which father and son live and the imposing home of a wealthy teacher, Lolli presents a deft commentary on the gaping and unbridgeable chasm that splits modern society. At the centre of the film is a natural performance from Brayan Santamaria as ten-year old Eric. If the BFI Festival tells us anything this year, it's that youth is at the forefront of the social revolution, and that Latin America is home to some very talented actors of adolescent age and even younger.
http://www.youtube.com/watch?v=zI3tEr5ktbE
Back to Argentina and, while several excellent films from this year's Buenos Aires Film Festival sadly miss out (it's a shame Londoners won't get to see, for example, Chilean film Raíz, directed by Matías Rojas, Argentina's Ciencias Naturales, from Matias Lucchesi, or the tragicomic noir El Mudo by Peru's answer to the Coen Brothers, Diego and Daniel Vega, which snagged the international prize in Buenos Aires: read my original reviews of each film this way), the winning Argentine film from BAFICI 2014 has found its way across the Atlantic. Alejo Moguillansky's The Goldbug (El Escarabajo de Oro) draws inspiration from the Edgar Allan Poe short story of the same name, transplanting Poe's love of cryptography to a filmmaking context while playing on the supposed rivalry between South American filmmakers and their European counterparts (somewhat ironically seeing as The Goldbug is a joint Argentine-Swedish production).
Argentina's strong showing also includes the Miguel Cohan's thriller Betibu, about a journalist on the trail of a killer; History of Fear, a sort of anti-Wild Tales and a deeply unsettling portrayal of collective anxiety; and Jauja, set against the horrific campaigns led by European settlers against the indigenous population. Viggo Mortensen, whose formative years were spent in Buenos Aires, is the Danish captain stationed in Patagonia who flies into a rage when his daughter elopes with a soldier and sets off after them across the immense landscapes.
For full festival information, and to learn about the rest of the programme (which features a whopping 248 films in all), check the BFI website. From what we've seen so far, it looks like being an excellent year.
List of Latin American Films showing at the London Film Festival
Argentina
Betibú
Goldbug
History of Fear (joint-production with Uruguay)
Jauja
Princess of France
Two Shots Fired (joint production with Chile)
Wild Tales
Brazil
August Woods
Casa Grande
Sunday Ball
Tennis Girl
The Way He Looks
Chile
Bear Story
Two Shots Fired (joint production with Argentina)
Colombia
Gente de Bien
Leidi
Mexico
Contrapelo
Gueros
L for Leisure
Night Moon
Uruguay
History of Fear (joint-production with Argentina)
Mr Kaplan

Follow Sounds and Colours: Facebook / Twitter / Instagram / Mixcloud / Soundcloud / Bandcamp

Subscribe to the Sounds and Colours Newsletter for regular updates, news and competitions bringing the best of Latin American culture direct to your Inbox.
Share: