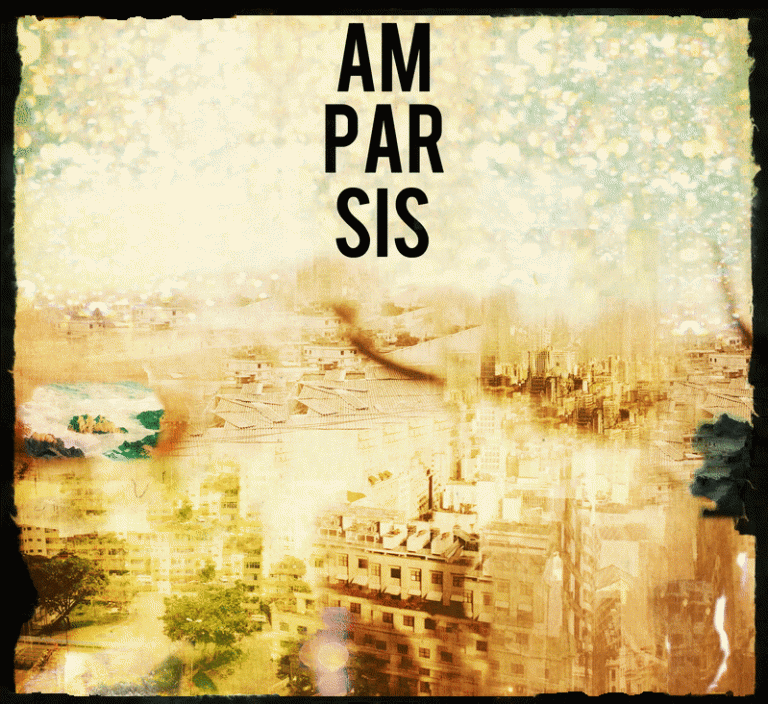 Sentidor Releases New Album 'Am_Par_Sis', Where Ambient Meets Bossa Nova and Funk Carioca In A Future Rio
24 March, 2017
The day is finally here when we get to release Am_Par_Sis, the brand new album from Brazilian composer Sentidor. It's the latest release on Sounds and Colours and one we've been very excited ever since we first heard it last year. Quite frankly, there are few albums that blow us away as much as this one did.
Am_Par_Sis takes on the legacy of Tom Jobim to create a haunting ambient soundscape, an impression of what Rio de Janeiro may sound like in the future. Funk carioca, bossa nova, classical music, noise, sampling and ambience all play their part in an incredibly ambitious and satisfying album from an exciting new Brazilian talent.
"On Am_Par_Sis's ambitious title track, distortions pull Jobim's sounds in all directions, accented by ghostly whispers, twinkling piano scales, and ominous fuzz. The ambiance is immersive, the atmosphere brilliantly jarring." Adriane Pontecorvo, PopMatters
Sentidor (whose real name is João Carvalho) is a member of the Belo Horizonte collective Geração Perdida and has been on hot form lately, putting out a string of great albums under various guises, from Memoro Fantomo_Rio Preto and Diluvio, released as Sentidor in 2016 and 2015 respectively, to his debut album as Rio Sem Nome (released at the end of last year, featuring João's vocals alongside his ambient/melodic compositions) as well as El Toro Fuerte, a full band who also released their debut in 2016. It seems incredible that he's managed to create an album as ambitious as Am_Par_Sis at the same time, but this is exactly what has happened.
"A congruous if challenging futuristic Rio de Janeiro psychogeography remix of sounds and ideas, built around the transformed, cut-up samples and influence of one of Rio's favourite sons, Tom Jobim, and his post-bossa nova peak experiment Passarim." Dominic Valvona, Monolith Cocktail
Listen to Am_Par_Sis in full below:

Follow Sounds and Colours: Facebook / Twitter / Instagram / Mixcloud / Soundcloud / Bandcamp

Subscribe to the Sounds and Colours Newsletter for regular updates, news and competitions bringing the best of Latin American culture direct to your Inbox.
Share: