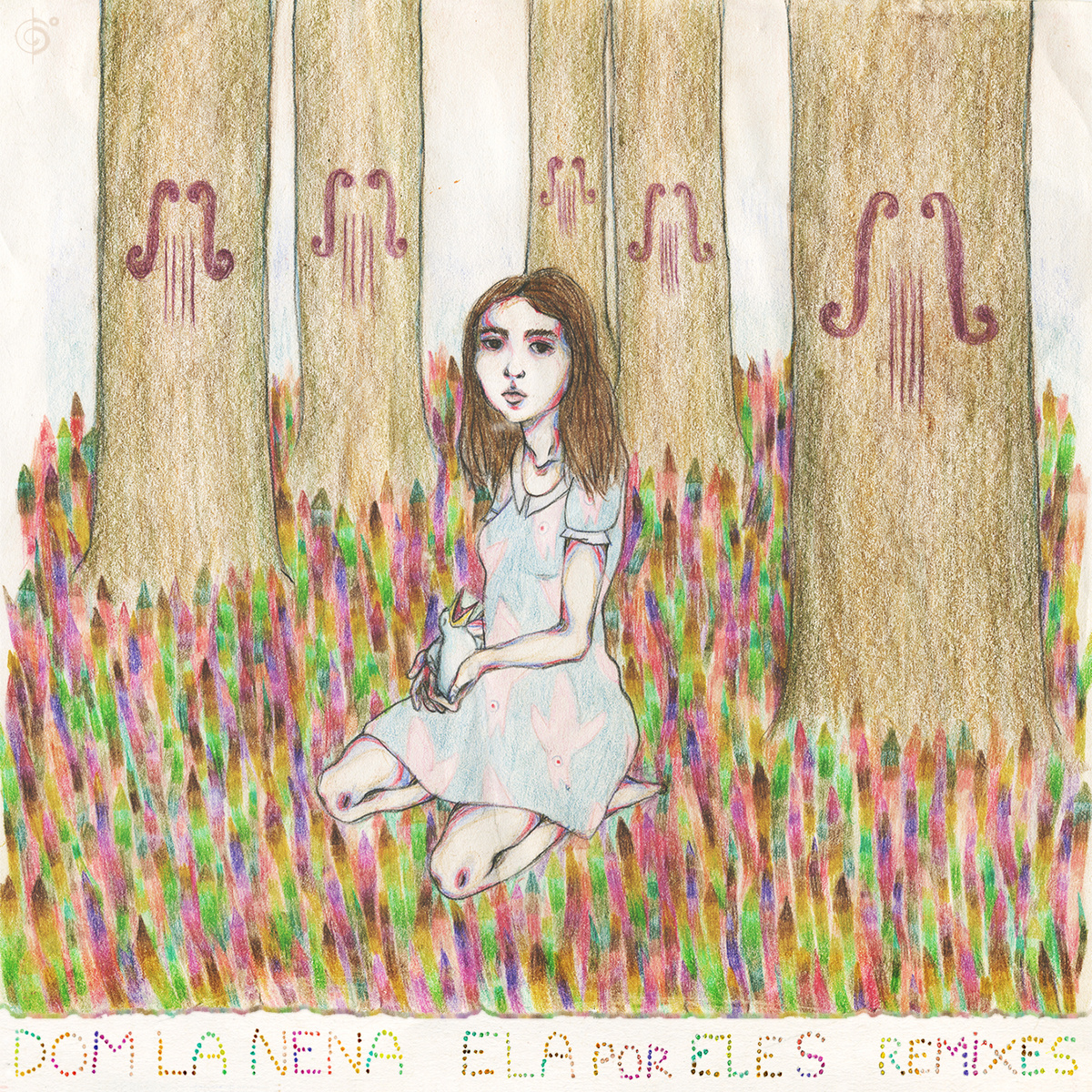 EXCLUSIVE: Dom La Nena's 'Batuque' Remix
08 February, 2016
With carnival season in full swing, there can be nothing better than yet another Sounds and Colours exclusive, this time the new video from Brazil's fantastic Dom La Nena. The tune is 'Batuque', remixed by Jeremy Sole and Atropolis. And, we're sure you'll agree, it's lovely stuff. So well have things been going for Dom that, as you can see, she's even having stations named after her.
To avoid beating around the bush, here's Dom herself to tell us about the video:
"Batuque' is a love song to my country Brazil. Despite the distance, I always feel I am under its skies, on its ground and that my heart beats to the rhythm of its music.
I noticed that living abroad can often awaken in people the desire to gravitate to the clichés of their own country, in order to find comfort & feel closer & less lonely. Communities and sometimes ghettos get born this way, from people's need to feel they belong. People gather who possibly have nothing in common, except their origins and the fact that they are far from their families.
I personally don't have this tendency and it might be because I've been living away from my country for a long time. Or even maybe because I didn't live there long enough. The fact is, my relationship with Brazil is always with me very intimately, and doesn't need anything or anybody else to exist.
It's a bit of that contrast that Jeremiah and I tried to show in this video.'
And now from the video director Jeremiah:
'We had heard of this Brazilian event for Brazil lovers in Paris, and as Dom is always nostalgic for her country,  we went to see what was going on. The fact is, the demonstration didn't really color the grey mood Paris can inspire in the Fall… Even the symbolism of the march felt really weird, to go from Bastille to the church of La Madeleine to finish by some women cleaning the stairs of the church… it's a 14 years old tradition that we just didn't get.
Besides a few musicians and dancers, nothing was really exciting there, mostly people getting drunk and taking selfies… But Dom wanted to stay because she read that at the end of the parade there were shops where you could buy "brigadeiros", a typical brazilian sweet she's crazy about and that you don't find in Paris. So we stayed until the end and tried to find ways to have fun in the meanwhile…'
The 'Batuque' remix is available now on Dom La Nena's Ela por Eles EP.

Follow Sounds and Colours: Facebook / Twitter / Instagram / Mixcloud / Soundcloud / Bandcamp

Subscribe to the Sounds and Colours Newsletter for regular updates, news and competitions bringing the best of Latin American culture direct to your Inbox.
Share: