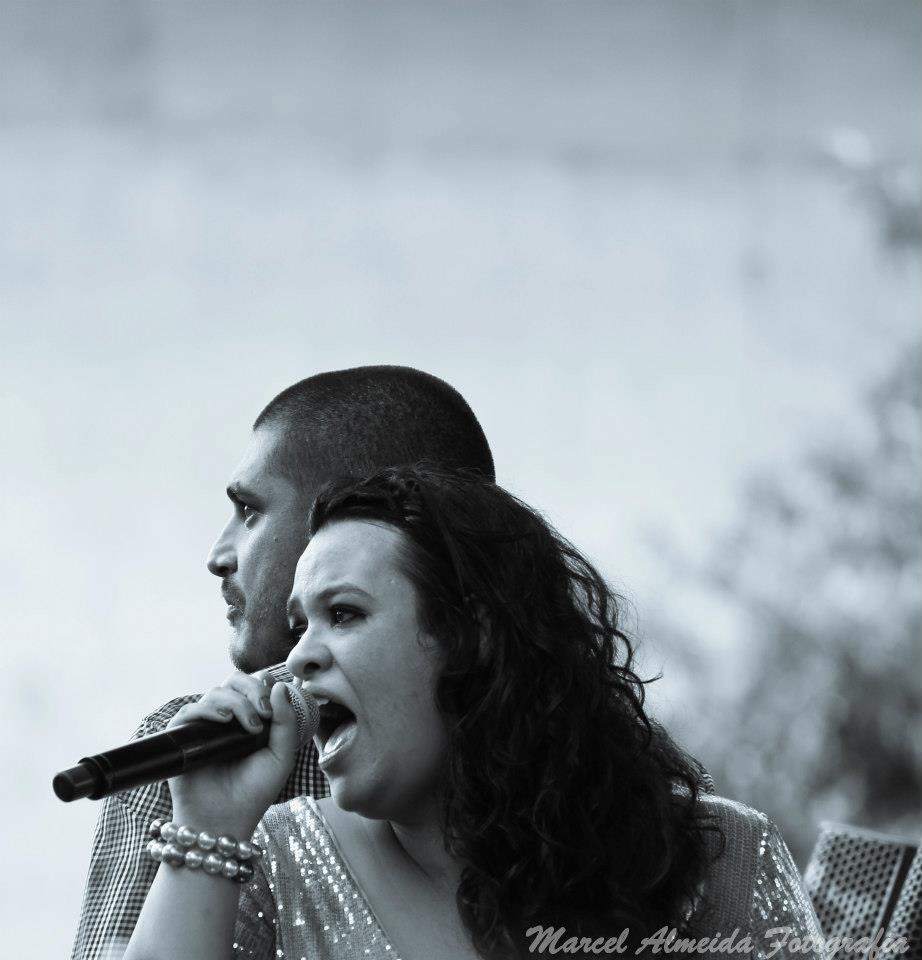 Studio SP Closes It's Doors With A Melting Pot Of New Brazilian Music
18 May, 2013
Studio SP, a hub of live music in São Paulo, officially closed it's doors on May 2nd, but not without a big signing-off party beforehand. On Thursday 11th April, a special edition of Seleta Coletiva – a regular night featuring the Daniel Ganjaman-led Instituto collective – invited guests to join them for one final concert featuring some of the best musicians from São Paulo's music scene. For this final concert they invited the raw afro-inspired samba of Metá-Metá, the quirky pop of Tulipa Ruiz, Curumin's Jamaican-inspired dub-heavy roots and many of the city's hip-hop heavyweights, including Criolo, Emicida, Kamau, Dan Dan and Rael da Rima.
The personnel on stage rotated as each act performed two or three songs, their final number interrupted as the next act came on stage to join them for a collaboration, meaning Criolo adding an emotional verse to Tulipa's "Só Sei Dançar Com Você", Emicida cameo-ing on Criolo's "Mariô", and so on. The whole evening was a reminder – if any was needed – of what makes Brazilian music so special.
I've had the pleasure of interviewing both Criolo and Tulipa, and these artists couldn't be more different. Tulipa's kitschy hook-laden pop is full of light, of joy and of simple turns of phrases that stick in your head for a long time after. Counter this with Criolo's hyper-visceral rap detailing social and political problems through his stories and allegories of the São Paulo he has grown up in. Even when interviewing the two of them I felt this divergence in the way they create stories, Tulipa answering all of my questions quickly and succintly, meaning my 12 questions were answered in around 20 minutes. Criolo on the other hand used metaphors and social history to illustrate each of his answers, his would is one full of contradictions which permeate his stories. I talked with Criolo for an hour and only got through 6 of my questions. Here, for this concert, Tulipa and Criolo were performing together, two hugely different artists who are able to find common ground in the world of performance and who respect each other's music.
Add to these the very different sounds of Metá-Metá – influenced by candomblé, afro-samba, jazz and even punk – and Curumin – funky drummer turned roots reggae singer -, not to mention the other hip-hop MCs involved and all the descriptions of Brazil as a melting pot are clear to see. The fact that such respect exists between all these artists is a great example that scenes do not need to focus on one genre.
Behind these guests lay the band; bandleader Daniel Ganjaman on keyboard, Marcelo Cabral on bass, Sergio Machado on drums, Mauricio Bade on percussion and Thiago França as part of a four-piece horn section. Augmenting these musicians were a revolving cast of São Paulo's musicians that included Curumin for a time and with all manner of guitarists, percussionists and other musicians adding to the mix from time to time. As the band effortlessly switched from samba to reggae to hip-hop and onto funk, jazz or African grooves, none of their power was ever lost. While the collaboration between Criolo and Tulipa above reflects the diversity of artists in São Paulo, the band represent the sheer musicality and "genre-less" approach to music of what's happening in the scene. Rather than any band being easy to categorise they instead switch from style to style while maintaining their identity. It makes the life of the journalist that little bit harder, but most certainly doesn't harm the music.
Whenever I hear anyone tell me that they can't find any new Brazilian music, and that anything they've heard recently is just "alright" I feel like erupting. São Paulo alone is a microcosm of everything that's great, it's diverse, it's musically unbound and it's packed with great songs and great distinctive artists. The big problem I have is who to recommend first. Although Studio SP has now closed it's doors, the music shows no signs of stopping!

Follow Sounds and Colours: Facebook / Twitter / Instagram / Mixcloud / Soundcloud / Bandcamp

Subscribe to the Sounds and Colours Newsletter for regular updates, news and competitions bringing the best of Latin American culture direct to your Inbox.
Share: