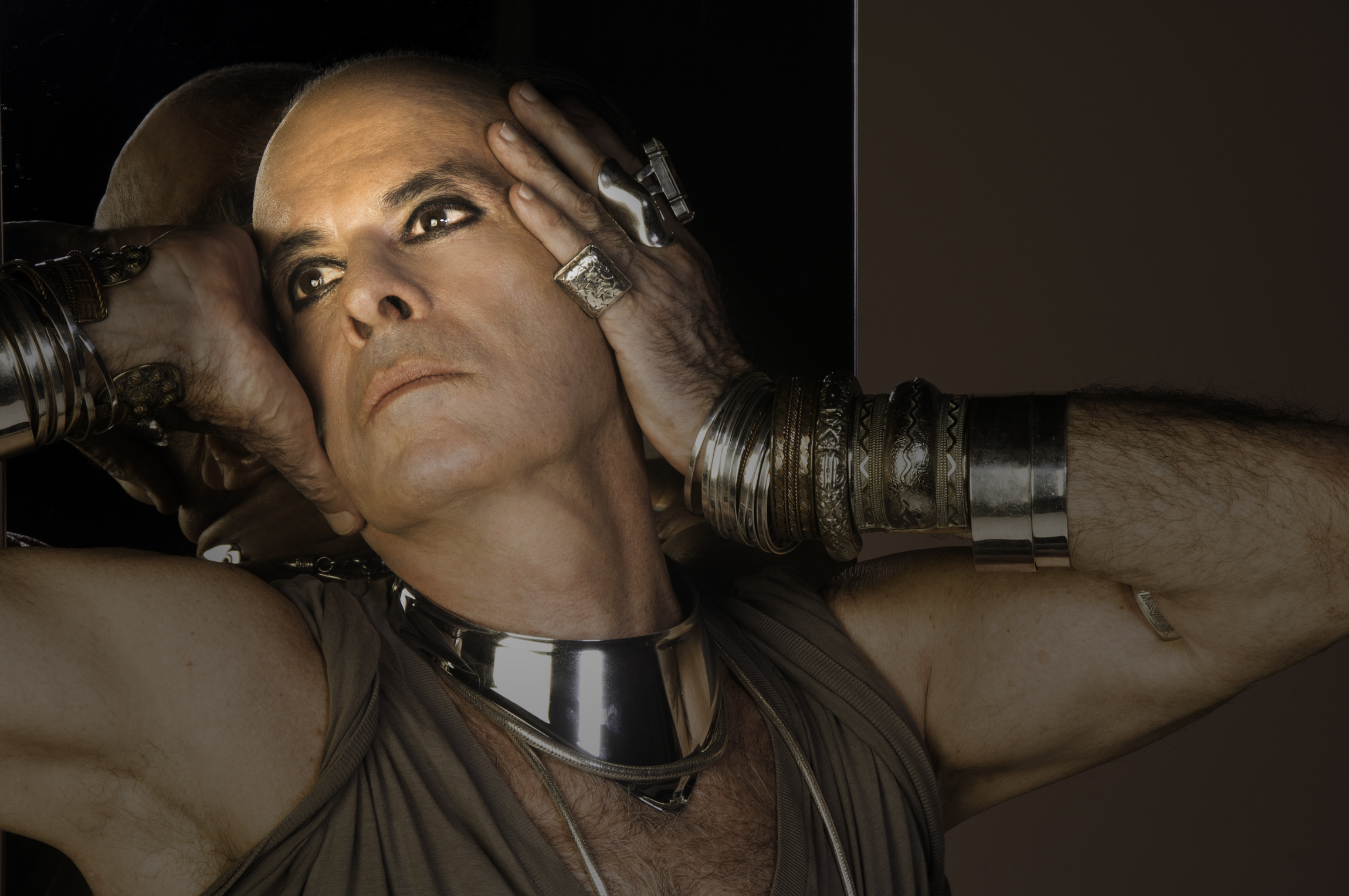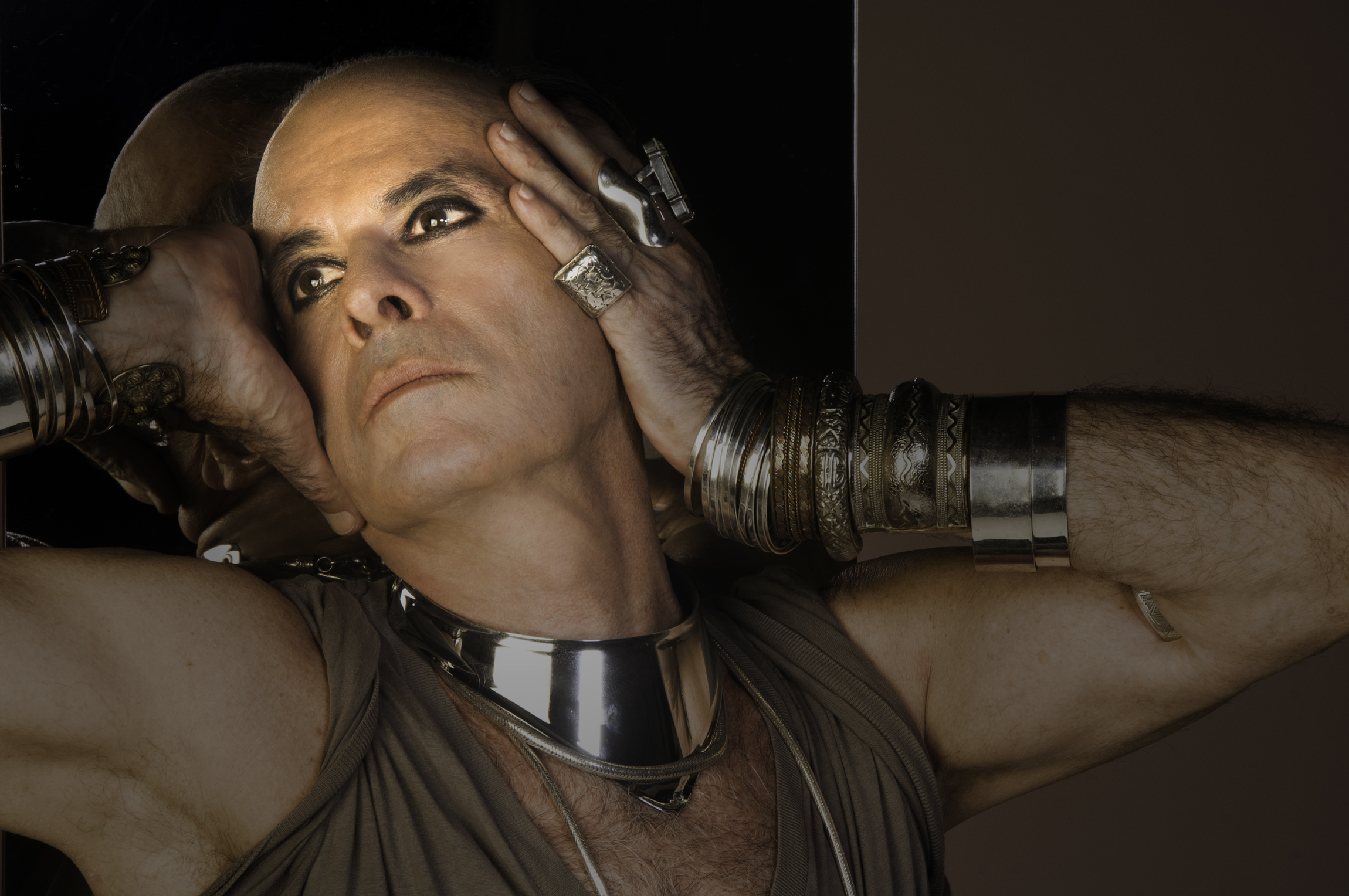 Marcelo Faustini
The Courage To Speak The Truth: An Interview with Ney Matogrosso
25 February, 2014
One of the biggest Brazilian singers of all-time, Ney Matogrosso could be compared to David Bowie. The English artist had his first successful single in 1969; the Brazilian singer became famous in his country just a few years after, in 1971, as the frontman of the band Secos & Molhados. Matogrosso also played with male/female boundaries, wearing make-up and (very) provocative clothes. But if Bowie today looks like a "respectable gentleman", Ney, at the age of 72, still performs almost like he did back then, wearing tight clothes and dancing in a way that usually turns both the men and women in his audience crazy.
"The world is so lame that I can still cause this [referring to how he still drives audiences crazy]. Because they were supposed to be used to me. They already know who I am, they already know what I do. I guess people are going backwards", claims Matogrosso, that released at the end of 2013 a new album, Atento Aos Sinais ("Aware of the Signs"). "Recently, I saw some images of the band [Secos & Molhados] and I was shocked, because I was almost naked. I thought: 'How did Globo [Brazil's biggest TV channel] show such images?' I think I'm becoming lame myself", he laughs.
Like Bowie, Matogrosso was always open about his sexuality (he dated both men and women and talks naturally about one group sex experience in the past), although very discreet about his love life – one of the only known relationships he had was an affair with rock star Cazuza (who died of Aids in 1990), a short but intense one, as Matogrosso always says. In a way, it's a surprise that so many people in Brazil, a very conservative country, have always loved the singer so much. He even participated in Os Trapalhões, a Brazilian TV show for children, many times as himself, while character Didi (Renato Aragão) imitated his dancing in comical ways.
"I think deep down people admire the ones that have the courage to speak the truth. I never hid, what you see is what you get. On the other hand: in the first interviews I gave, they used to ask me about sex and I used to talk clearly about sex. Than I would read the article and it was written: 'About love…' I used to think: 'But I didn't speak about love, I spoke about sex!' They didn't have the courage because of the censorship back then."
The only bad experience he had, Matogrosso says, was at the beginning of his career. "With Secos & Molhados, once, one crowd cursed me. I struck a gorgeous pose, they carried on cursing me and I told them to fuck themselves. Then the other half of the crowd, who wasn't cursing, applauded me. At that moment I realised I couldn't be afraid. If I showed that I was scared, they would eat me alive", he says. "But in my private life, never. On the contrary: I walk alone in the streets and never hear a thing. They hug me, they tell me beautiful things. I only get good things."
Outside the stage, Matogrosso is very different from his artistic persona: he dresses discretely, speaks calmly and low, and even seems a bit shy, though with a certain magnetism. But in front of the audience, he's like a volcano. His voice – very feminine and in really good shape – gives every song a remarkable signature, even those that were classics when recorded by someone else: he knows he can sing whatever he wants. Sexy as hell, he simply hypnotizes the audience. We can hardly believe he's already 72. "I won't tell you that I like seeing pictures of myself now, cause I don't. I don't like being photographed. But that's OK, I have to do it, my work exposes me. So that's it, I still got it, all right, but I confess I don't like seeing my pictures any more", he declares.
But Matogrosso differs from Bowie in at least two important aspects. First, he only sings, he doesn't write songs – he tried once, didn't like the result, so stopped trying. And, besides his attitude, he's not an artist of the rock'n'roll universe: he has recorded songs from many different music genres. Even rock. His new album and tour, Atento Aos Sinais, follows Beijo Bandido, that had a much more discreet format – from the band on stage (only three musicians) to the clothes he wore (a white torero-like suit) and his dancing. In common is the fact that both albums mix songs from big Brazilian artists and new talents. "My intention (in the new record) was to privilege the new composers", he explains, about names like the group Tono ("Samba do Blackberry" and "Não Consigo"), Criolo ("Freguês da Meia-noite") and Dan Akagawa ("Todo Mundo o Tempo Todo"), among others.
He also recorded famous names, like Paulinho da Viola ("Roendo as Unhas") and artists that are recognized by the critics, but not much known by the audience, like Vitor Ramil ("A Ilusão da Casa") and Itamar Assumpção ("Isso Não Vai Ficar Assim" and "Noite Torta"). "I have been singing Itamar Assumpção's songs for years. Every album of mine has one of his songs", Matogrosso says about the maldito (meaning "damned", the name Assumpção received because of his independence to the mainstream music market) artist, who died in 2003. "I asked him once to do the same as I would do years later with Pedro Luís (a Brazilian composer, who recorded the album Vagabundo with his band a Parede and Matogrosso in 2004), but he didn't want to", remembers Matogrosso. It would have been a hell of an album, but then Matogrosso kept on making great albums anyway. Cause, like Bowie, he still got it.

Follow Sounds and Colours: Facebook / Twitter / Instagram / Mixcloud / Soundcloud / Bandcamp

Subscribe to the Sounds and Colours Newsletter for regular updates, news and competitions bringing the best of Latin American culture direct to your Inbox.
Share: