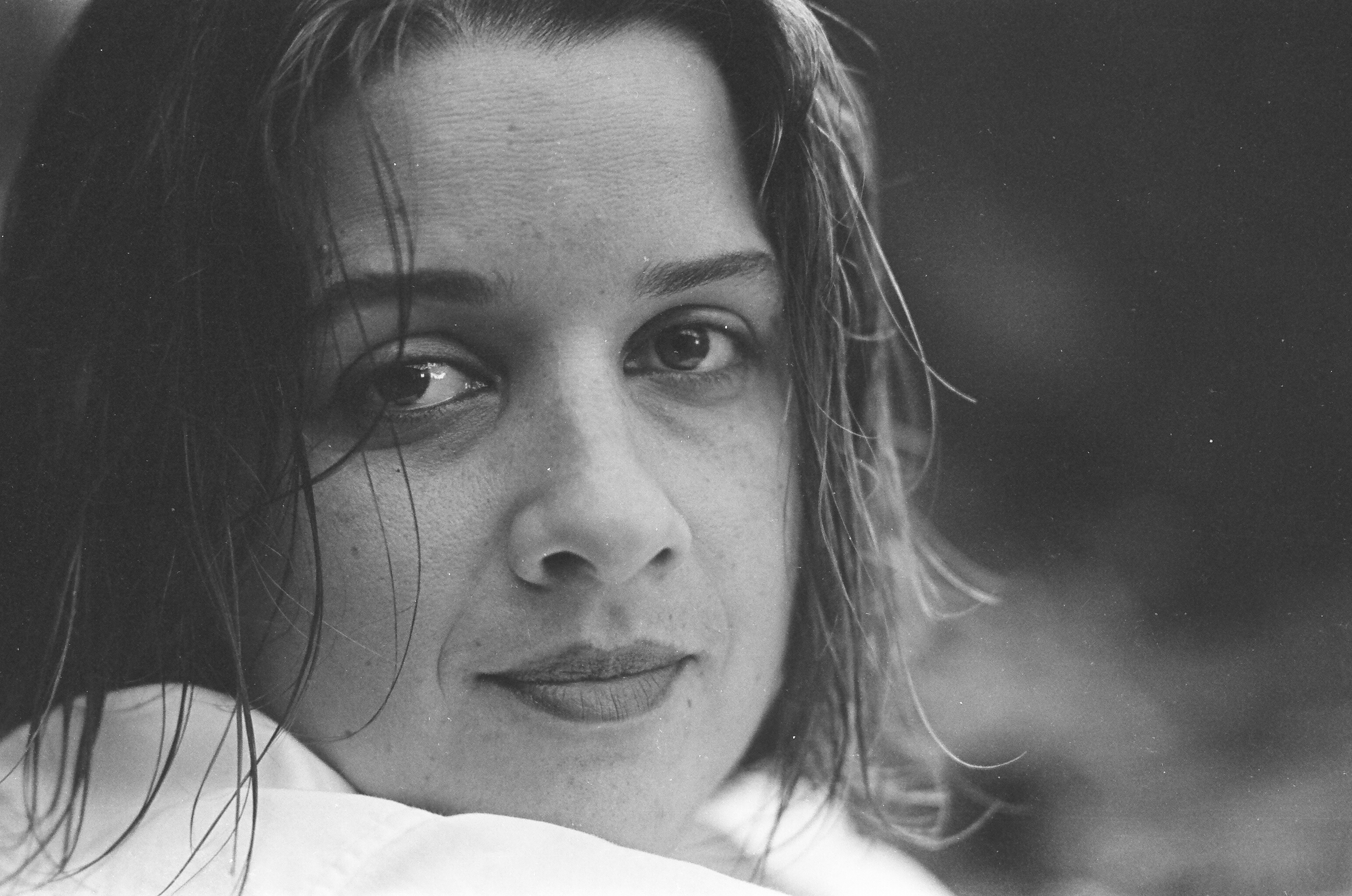 Marcia Costa Dias
Walk on the Wild Side: Selvagem and the Story of Maria Rita's 'Brasileira'
05 February, 2018
Considered by many to be the Brazilian reissue of 2017, Maria Rita Stumpf's Brasileira is a distinctive mix of indigenous vocal inflections, Amazonian rhythms and 80s new-agey electronics filtered through an African eye. It has an intriguing story behind it which includes bizarre coincidences, record collecting oneupmanship, a reignited career and groundbreaking DJ work.
Brasileira is the debut release on the Selva Discos label, a project put together by São Paulo's Selvagem with the help of Glasgow's Optimo, an unlikely pairing of DJ duos on opposite sides of the hemisphere with a shared vision of obscure but worthy music. Selvagem are Millos Kaiser and Trepanado (aka Augusto Olivani) and they specialise in Brazilian disco music with a healthy infusion of house, techno, funk and soul. A good example of their sound can be found in the mix below, where they coin the phrase "Balnearico", a blend of balearic and the Portuguese word balneário, that's synonymous for beach, where they say "…we're trying to create a soundtrack that captures the essence of Brazil's atmosphere by the sea". It's a curious mix, because, frankly, no one plays this type of music.
In fact I first ran into Augusto over 15 years ago when we used to DJ together at a basement bash in the interior of São Paulo state, a hot, sweaty, barely legal dive bar with an enthusiastic crowd dancing to rare grooves and hip-hop. Both Millos and Augusto (pictured below) have backgrounds in journalism, now the pair are one of the most in-demand DJ teams in São Paulo after over a decade of slogging it out in the free party scene and the hipper side of São Paulo's ruthless night-time economy. Their nationally-renowned Selvagem parties have been going for over six years entertaining an interesting mix of clued up modern Paulistas.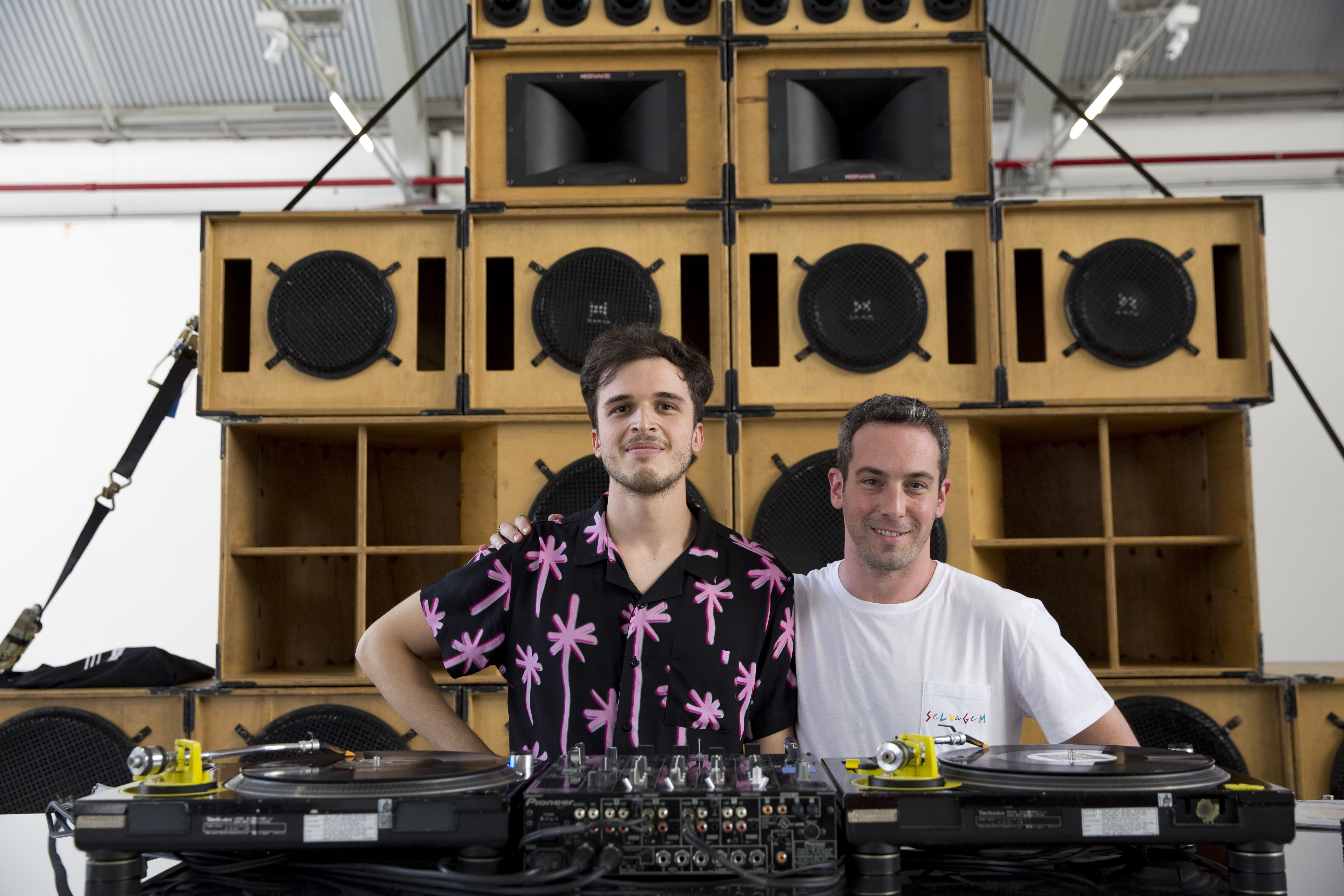 Augusto is a firm believer in innovation and progression, so a label was the next logical step, but what to release on the label? This is one the elements that makes Brasileira so interesting. Why release more grey area bootlegs into an already saturated market? The sound on the album is recognisably Brazilian, but startlingly original, as well as being as far from the dance floor as the boys could go. They struck an agreement with Optimo to work as a sub-label, but with complete freedom, and with Optimo supplying the know how of running a label.
Maria Rita Stumpf was a performing artist back in 1979, but had always balanced her shows with other careers, including journalism and primarily promoting shows and events with her own production company. Artists she worked with included Philip Glass and, while working for the Continental label, Brazilian soul legend Tim Maia (She has said that she would only work with Maia until a certain time of the day, after that he was impossible to deal with due to his legendary consumption of drink and drugs). She had recorded the album in stops and starts in three different periods, over one year, in Belo Horizonte, Rio and Porto Alegre, eventually releasing and distributing it herself, at a time when this was unheard of. Maria Rita herself would sell the album at shows and to shops while travelling around the country.
Over time the record became a forgotten gem remaining unnoticed in record store bins until its recent discovery. After being introduced to the album by a certain Scottish crate-digger, Augusto went and found the album in one of São Paulo's many galleries, at that time it wasn't even listed on Discogs. A buzz started around the LP and copies started to be bought up online and in cities around the country, a copy was even found for sale on the street in Rio, and was immediately put online and went for $200 in two hours.
Augusto took this unusual and original discovery to Millos, and they started integrating it into the start of their set. A few weeks later, Millos realised that he in fact knew Maria Rita. His father was a lighting engineer and had worked on shows that Maria Rita had produced in her time as a promoter, she had been a frequent visitor to his house, and he in fact had known her since childhood. Millos' father made the contact, told her that his son was playing her music, the duo decided that it was time to start a label and this would be the album. Maria Rita says of this story:
"Many years passed until I got a call from a close friend saying that his son, whom I had known since childhood, was my fan. I found it funny… I was slowly returning to music after years of directing Antares, a company I created and that brought thousands of artists to Brazil. He was a DJ who played my songs at the Selvagem parties and as he said, did not know that I was me, the same Maria Rita who worked with his father. This was a plot twist, a movie thing."
With the renewed interest in the album Maria Rita has performed some shows in São Paulo, starting with a short show in the Red Bull Station. However, there was also a desire to make a dance floor version and an EP of remixes has been put together. The Selvagem boys' came up with the idea while discussing the reissue of the Brasileira material with Rita: why not go back in the studio and remake the track?
In order to properly remake album stand-out "Kamaiurá", they recruited Paulo Sergio Santos from Uakti, one of the musicians that took part in the original Brasileira recording sessions, a talented multi-instrumentalist who still possesses a version of his famous plastic tubes (the type used in bog-standard plumbing) responsible for the distinctive bass sound of the track, (worth tracking down is the excellent Curado album Santos has recently made with post-rockers Hurtmold). They needed a proper recording studio, so Augusto and Millos pulled in a few favours to rent the legendary Vice-Versa studio in São Paulo (now owned by the Brazilian label Trama), which was founded by Rogério Duprat (the maestro behind many great tropicália arrangements), Luiz Arruda Botelho, Sá & Guarabyra in the early 1970s, a beautiful, fully-equipped acoustically-treated wooden room. There, Paulo Santos recorded 12 different acoustic instruments and, after more than 20 years, Maria Rita sang in the studio. A different arrangement was put together, extending the song with a breakdown for the dance floor. Later, Selvagem and Carrot Green (Carlos Gualda, a frequent collaborator) worked on the post-production, adding some minimal kick drum, a hi-hat and Roland SH-101 punctuation, so as to preserve the jungle atmosphere of the original.
For future releases the duo are looking at the unreleased material of post punk innovator Kodiak Bachini, an original member of Agentss, who released the influential eponymous proto-post-punk single, and who has a fascinating back catalogue of material that was only released on private runs of cassettes. The idea is, rather than aim for the dance floor, to look into the more experimental corners of Brazil's recent musical past, an area that was neglected even at the time with minimal distribution and near zero coverage.
I get the impression that Selvagem believe that the Brazilian reissue market can be more deftly handled from the inside of the country where there is the sensitivity and the raw curiosity to really dig out long-forgotten gems and treat them with the respect they deserve, and with Selva Discos, they are able to do that.
Brasileira is available from Selva Discos (digital only), Phonica, Norman Records, Boomkat and other stockists.

Follow Sounds and Colours: Facebook / Twitter / Instagram / Mixcloud / Soundcloud / Bandcamp

Subscribe to the Sounds and Colours Newsletter for regular updates, news and competitions bringing the best of Latin American culture direct to your Inbox.
Share: