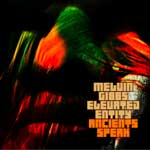 Melvin Gibbs' Elevated Entity Reunites the Brazilian Diaspora on Ancients Speak
19 April, 2010
Listening to Melvin Gibbs' Elevated Entity and their new album Ancients Speak (LiveWired Music) is like walking down the street in New York and unexpectedly falling into a manhole, only to discover there is an African-American underground music scene where the African diaspora has knocked down all barriers between genres, placing creativity on equal status with groove. Afrobeat is rubbing against Hendrix-style guitar solos, hip hop has gone to Bahia and come back with the most primal electronic beats. Afro-Cuban spirits intermingle with the Holy Spirit. It's a riotous gathering of all things African.

For bassist and producer Melvin Gibbs, the "Black Atlantic continuum" is more than a theoretical construct. It's a reality read on faces across the Western hemisphere, from the Caribbean to Brazil, the sonic story of people brought to the Americas against their will and the vital culture they passed down to their descendants.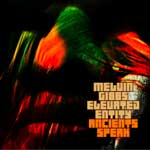 The elderly women Gibbs met in Brazil's candomblé houses, the Costa Ricans Gibbs encountered selling fruit by the roadside, bore an eerie resemblance to Gibbs' own aunts and grandmother. In one pivotal memory, a woman "looked at me, and I looked at her, and I know we had the same thought," Gibbs recalls. "That process led to a whole series of records. You think about it: I could have relatives in Cuba, Jamaica… it's the randomness of the explosive situation, how this original batch of Africans ended up in the Americas. I wanted to connect the different roots, reconnect the family."
Transcendence echoes throughout Ancients Speak, whether it's transcending our differences to honor our common ancestors, transcending our limitations to explore the spiritual, or transcending the barriers of musical genre. "When you see a grandma in a church in South Carolina, it's the same as the grandma in Bahia," Gibbs muses. "They might be praying to a different deity, but a possession is a possession. That transcends whatever religion you want to put on top of it. They didn't lose the ability to create that connection; they just transposed it onto other instruments."
Many artists and scholars have thought long and hard about the Black Atlantic and its cultural impact, but Gibbs has his own vision and sound: "For me, there is a different arc from the usual Jamaica, New York, England, Canada, West Indies. For me, it's New York City, South Carolina, the Caribbean, Brazil," notes Gibbs. "New York is the center; the whole world is here. You can make ten thousand records here walking down the street. You just gotta look for them."
After years of absorbing everything from rock to samba on the New York streets, Gibbs headed to Salvador da Bahia, Brazil, tracing the continuum to the traditional candomblé houses.  Working together with producer, guitarist, and experimental composer Arto Lindsay, he made hours of field recordings that became the heart of the tracks on Ancients Speak.
Gibbs then incorporated the "sky church music" concept of Jimi Hendrix, channeling guitar solos, gospel, underground rap, Cuban Lucumi ritual singing, and Nigerian Afrobeat vocals, all united by hip hop techniques. "I've been doing electronic programming all along," he states. "It was the next step in the evolution, to have the digital intersect the traditional in a seamless way." Inspired both by rap and the "extreme editing" of early filmmakers like Soviet icon Dziga Vertov, Gibbs effortlessly blends the Atlantic old with the global new.
Within the mix, space is reserved for the vital improvisation and soloing, the transcendent moments in musics of African heritage. "In the Americas, the idea of transcendence became expressed by instruments other than the drum, particularly the guitar, keyboards, and horns. Pete Cosey, original Earth, Wind & Fire member and Miles Davis guitarist, puts that feeling in what Jabo Sparks called the 'Holy Ghost feelin,' just the same way Pedrito Martinez puts it in his singing," Gibbs explains. "Pete's doing the African-American extension of what Pedrito is doing on 'Canto por Odudua,'" dedicated to the first ancestor of the Yoruba.
"Sometimes" refers to those times when we need self-awareness and reflection within our actions. The introspective rap of Ruben, who graduated with a philosophy degree from City College of New York, intertwines with the candomblé chorus and beats of Bahia's Afoxe Filhos do Korin Efan. "Sun of Shango" launches on a psychedelic vision inspired by Amayo's Shango priestess grandmother, laced with the ecstatic guitar of P-Funk's Blackbyrd McKnight.
Though diverse expressions of African religious traditions appear throughout Ancients Speak, Gibbs is about uncovering their unity: "All the religions go back to the same point, to the ancestors. The people who came before us were important and have energy that influences what we do today. That definitely informs this record and everything else I do on a day-to-day basis."
Gibbs' musical day-to-day has always drawn on the unique energy of the New York nexus, where "world music" is a way of life, and jazz, punk, funk, and rap mingle freely. Born in Brooklyn, the young Gibbs began exploring music with the Afro-Latin percussionist who lived next door. Soon, Gibbs picked up both the upright bass, studying with Coltrane's bassist, and the electric bass, and crossed paths with kindred spirit and guitarist Vernon Reid (Living Colour) in the practice rooms of Medgar Evers College. "There is a lot of diversity in New York, even within the African American community. We used to go to after-hours punk clubs in Flatbush, my neighborhood. Everybody was a little more broad-minded then," Gibbs recounts. "People think that in the early '80s you had this up-and-coming hip hop scene. But you also had a lot of Black punkers. That scene existed, too. Plus you had the whole idea that we could accomplish whatever we set out to accomplish. We are from the Obama era, in a sense."
Gibbs, dubbed "the world's best bassist" by Time Out New York, has never stopped engaging with the African diaspora's resonating impact on his native city, whether through salsa, reggae, Afrobeat, calypso, or mbalax. "Being in Brooklyn, growing up in New York City, you essentially do 'world music' without the name," Gibbs smiles. "And the whole point of making music is creating energy. You can't say what music is or isn't. There is no logical way to explain what music is. But if you can get energies to meld, even if the musicians are from different geographic points, you get unity. The energy transcends the method."

Follow Sounds and Colours: Facebook / Twitter / Instagram / Mixcloud / Soundcloud / Bandcamp

Subscribe to the Sounds and Colours Newsletter for regular updates, news and competitions bringing the best of Latin American culture direct to your Inbox.
Share: