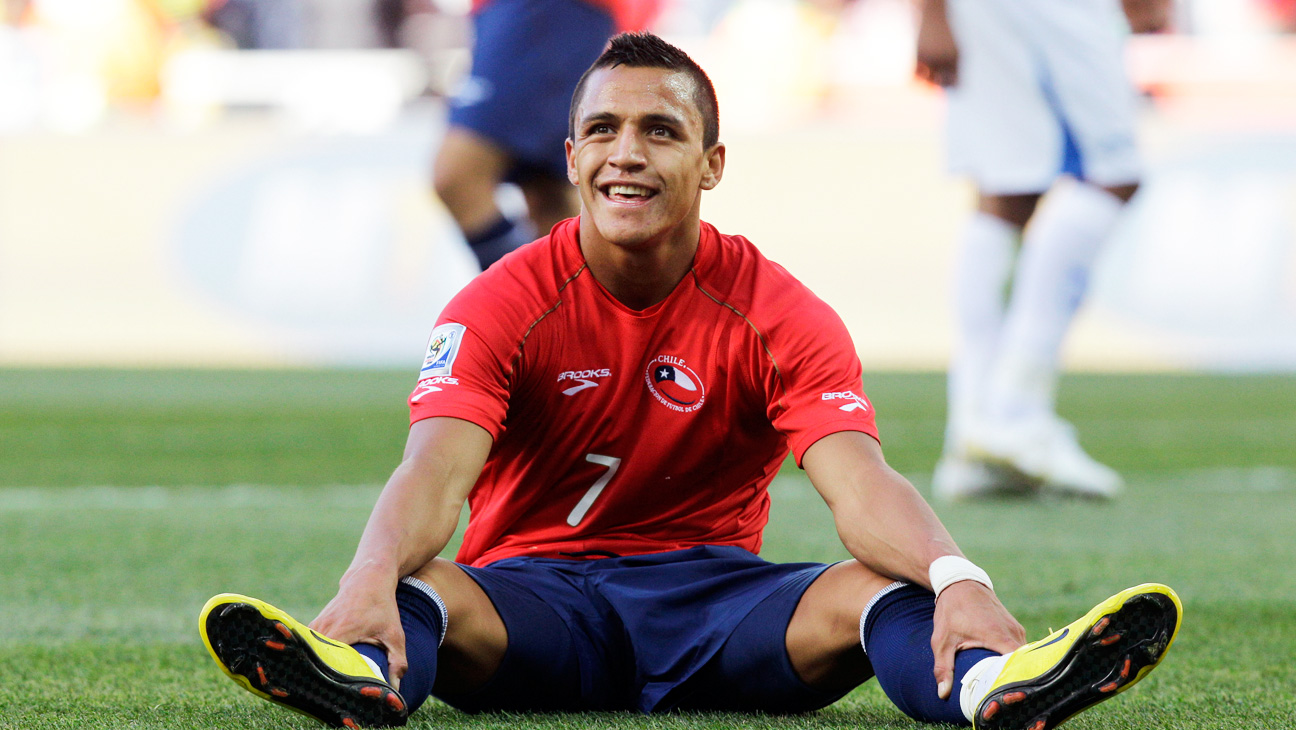 Where to Watch the Copa America in London: Our List of the Best Bars
11 June, 2015
To celebrate our excitement at the Copa America kicking off in Chile, even though we're trapped somewhere on the far side of the Atlantic Ocean, we've decided to put together a list of some of our favourite bars in London to watch the games, including those that start after midnight. We've chosen to avoid the legions of nondescript bars and restaurants that cater for a decidedly average crowd (you've got Time Out if that's your bag) and instead focus on the local bars and cafes frequented by the city's Latin American community.
This is by no means a definitive list, so if you know a good place, please let us know and we'll add it to the article (you'll get a name credit as well). Most of these places have come to our attention simply by walking the streets of London. So let us know about all those Brazilian, Venezuelan and Peruvian joints in your neighbourhood. Just one thing to remember… as many games won't be finishing until 2am GMT, it's important that these are places which stay open late.
El Pueblito Paisa, 231 Tottenham High Road, N15 (Seven Sisters Tube)
Slap bang outside the tube, Pueblito Paisa is probably North London's best-known corner of South America. It's cheap, with good tunes and plentiful plates of cassava, plantain, meat and rice, big enough for two to share a main course. If you're looking for something lively, which, what with this being the Copa America and all, you obviously are, then this is a good bet. As part of the Latino corner shopping arcade, it carries off the authentic feel of necking cerveza somewhere in downtown Bogota. The whole block is under threat from developers and there is an online petition to save Pueblito Paisa. You can also help out by supporting them as a customer.
El Rincon Quiteno, 235 Holloway Road, N7 8HG (Holloway Road Tube)
Excellent food and drink abound (with much spiciness if you wish) at this super friendly and informal Ecuadorian joint, which receives plenty of buena onda for the size of its portions. As a footballing nation, Ecuador tends to provoke little ire among its neighbours, who will doubtless rile against one another – Argentina and Colombia, Chile and Peru – and leave the coast clear for our boys to sail through to the semis. As such, expect camaraderie and warmth. Ask for Luis when you get to El Rincon Quiteno. We spoke to him on the phone and he was great.
El Comandante, 10 Annette Road, N7 6ET (Holloway Road Tube)
Continuing N7's impressive array of South American drinking establishments, the leanings of El Comandante can be gathered from the Che Guevara sign hanging outside. A real pub devoted to El Che and other revolutionary heroes sounds almost too wonderful to be true, but here it is, in the shadow of the Arsenal stadium. The landlord is Bolivian and good for a chinwag. The drinks are standard pub fare – Kronenburg, London Pride, Guinness – but it's an actual boozer! Prop yourself up at the bar as local underdogs Bolivia annihilate Argentina in the final.
La Bodeguita, Elephant & Castle Shopping Centre, SE1 6TE (Elephant & Castle Tube)
Latin American (Colombian in nature, but frequented by different nationalities) party venue and restaurant that is as much a defining characteristic of South London as evicted squatters and crap jokes about getting lost in the wilderness from residents of the capital's northern districts. If it's a football rabble you're after, this is probably the place, as it's likely to be packed most nights no matter who's playing. Incidentally, the last time we were here someone had the bright idea of ordering a bottle of aguardiente at 2am. That's roughly what time the games finish, at which point the salsa and cumbia will kick in hard, and fans of whichever team's just won will make sure everyone knows about it.
Moo, 60 Brick Lane, E1 6RF (Liverpool Street Tube)
We wrestled with our conscience deciding whether to include this Argentinian mini-chain (there are other branches in Pimlico and on nearby Middlesex Street), as it's a bit corporate for the vibe we're trying to create here. But as most Argentinian places now operate at a higher market level, we were a bit flummoxed for a venue. Moo's food is standard but the steaks and burgers are good and there's very little chance you'll go home hungry. A large bottle of Quilmes lager – Argentina's answer to Carlsberg – costs a phenomenal £10, compared to a couple of quid in Buenos Aires. If that sounds like your thing, go ahead and enjoy yourselves.
Canecão, 17 York Way, N7 9QG (Camden Road Overground)
Oh Brazil… Brazil, Brazil, Brazil… I believe you have some serious making up to do to your fans. With London boasting a sizeable Brazilian population, and with Brazil having long attracted legions of neutrals due to their unique brand of artistic expression (and, more recently, slapstick comedy), there should be no shortage of venues screening the Verde-Amarela's attempt at redemption for that semi-final. We've gone for Camden's Canecão, well-regarded for its potent cocktails and party atmosphere. It's also yet another N7-venue. Perfect for some Copa America-related bar hopping. Remember, one nation's football trauma is another's ecstasy.
If you know somewhere we should add to the list, leave a comment or email [email protected] 
Check the full schedule for the Copa America and the kick off times both in Chile and the UK this way. 

Follow Sounds and Colours: Facebook / Twitter / Instagram / Mixcloud / Soundcloud / Bandcamp

Subscribe to the Sounds and Colours Newsletter for regular updates, news and competitions bringing the best of Latin American culture direct to your Inbox.
Share: