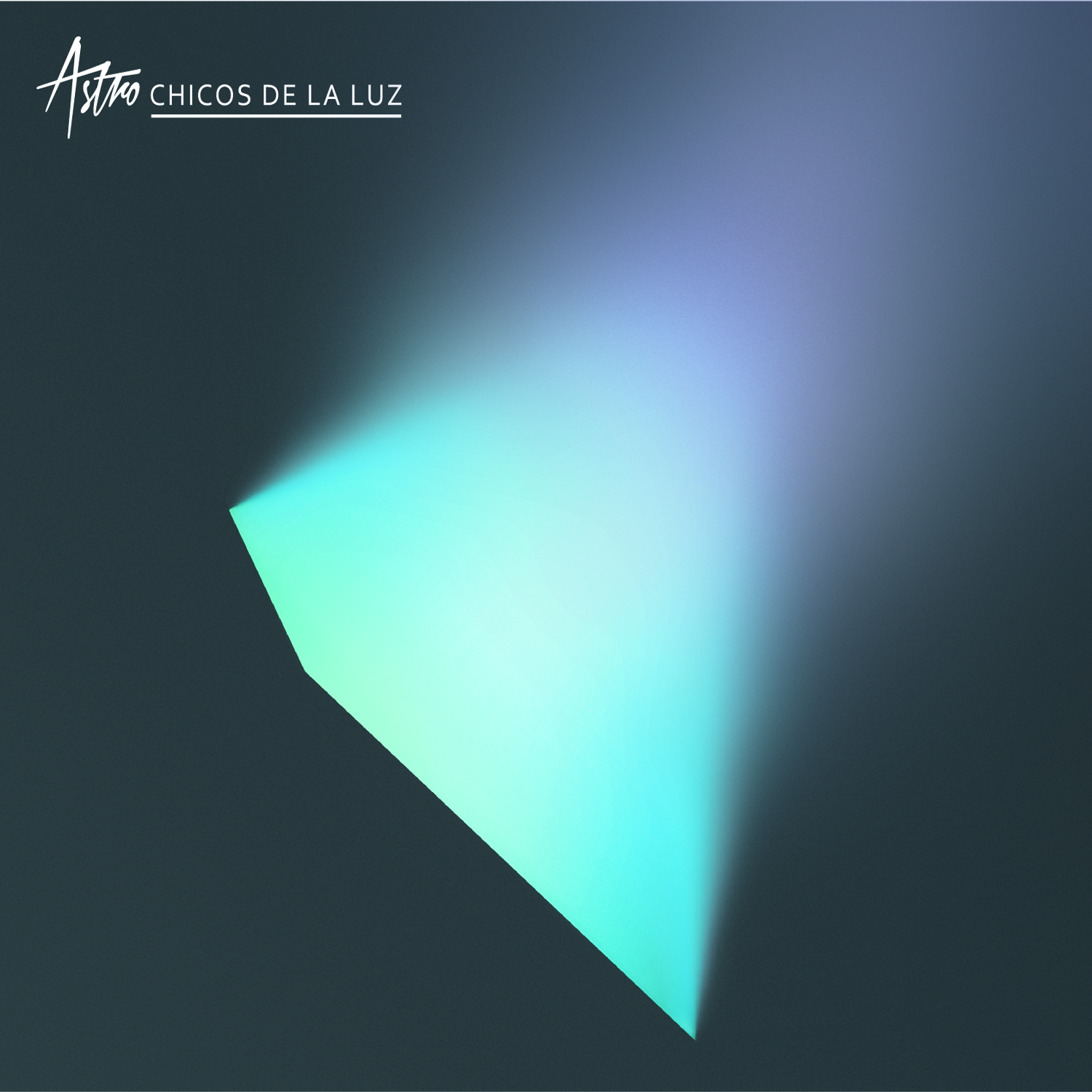 Astro are not your average pop band.
Yes, it may not be completely clear for many listeners that enjoyed their self-titled second album, but there was more than MGMT and Animal Collective references to Andrés Nusser and his gang. The influence of progressive rock (Yes, and in particular, Jon Anderson's high pitched vocals!) has finally emerged in Chicos De La Luz, their third album. From the beginning, with "Uno", there is a concept rising: a mystical journey. Of course, Yes recorded their most ambitious album Tales From Topographic Oceans, inspired by the shastras.
There are no recognizable immediate hooks on the album at all. It's all about sounds and textures, and even colours. The cover art recalls an aura, a sort of spectral density. The title Chicos De La Luz refers to the "children of the light" (NB: there is a song of the same name performed by Yes on their 1997 album Keys To Ascension 2, originally written by Jon Anderson & Vangelis in 1986), a race of alien/spiritual creatures (Nusser never gives a definitive clue) whose mission is to save mankind. The main character is set to complete different stages of awareness, through meditation (in the Talking Head-ish opener "Uno") and even death ("Bardo Thodol", mostly known as The Tibetan Book Of The Dead) in order to reach a higher dimension (in the alluring  "Dimension Suprema").
Astro (don't forget it's the Spanish word for 'star', or 'astron', in Greek) themselves rid their sound of excessive baggage, keeping things to a minimum (Andrés sings in a low vocal range on several tracks), filled with 8-bit pulses and tones (the luminous "Rico" and "Druida" even bring to mind Super Mario) that act as a background to Nusser's texts about the world ending and achieving enlightenment. Even the lead single "Caribbean" (yes, it's like The Knife on their ground-breaking Deep Cuts album, but lacking the dark vibes) has no clear refrain, but instead it aims to immerse the listener in the wonder of an hypnotic state, through repetition of simple structural patterns. The exceptional "Kafka", the last song on the album, takes its name from Nusser's own dog. It's about a homeless animal, wandering through the streets in search of a home, a family, and a place to call its own. It's the ultimate search for a place in the Universe. Sure, there's a long journey ahead for Astro, but they are well on their way.
Chicos de la Luz is available from Amazon UK, Amazon US and iTunes

Follow Sounds and Colours: Facebook / Twitter / Instagram / Mixcloud / Soundcloud / Bandcamp

Subscribe to the Sounds and Colours Newsletter for regular updates, news and competitions bringing the best of Latin American culture direct to your Inbox.
Share: